Back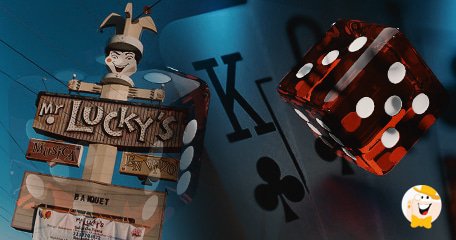 At night you could see the club from nearly a mile away. A huge pair of neon dice hanging over a sprawling structure. If it was a weekend night, the parking lot would be filled with cars (the lot had parking space for 6,000 vehicles).
Blinking above the building at 35th Avenue and Grand Avenue in Phoenix, AZ. were the words 'Mr. Lucky's,' Arizona's premiere night club.
Today, the club is just a shell of what it used to be. An old dilapidated building surrounded by sagebrush and weeds. But! From the 1960s until the 1990s...
...it was the hottest nightspot in the Valley of the Sun!
Its popularity would rank with Mickey Gilley's country western club in Texas, the one with the famous mechanical bull.
I was in Phoenix working as a reporter for the Phoenix Gazette, the afternoon daily newspaper. My sister Debbie was a cocktail waitress at Mr. Lucky's. She and her best friend, Bonnie, had ventured up to travel to Phoenix. Like me, they were following their dreams and wondering what cowboys were really like.
Mr. Lucky's was actually TWO clubs under one roof:
Downstairs were the rockers where a rock and roll band would perform nightly, doing the latest hits -- Elvis, the Rolling Stones, Credence Clearwater Revival, Roy Orbison, and the other top rockers.
Upstairs, the legends of country music would play their hits and Mr. Lucky's featured the best:
Glen Campbell, Willie Nelson, Johnny Cash, Ray Price, Tom T. Hall, George Jones, Loretta Lynn and their fellow legends would pack the place night after night!
I was struggling to promote my career as a freelance magazine writer and there were many magazine editors out there who were hungry for stories about top country western singers. Debbie turned out to be an invaluable source of information to me, telling me when a certain performer would be booked at the club and even where they were staying.
My nights were spent either playing poker at one of the casinos in Phoenix or Scottsdale or hanging out at Mr. Lucky's or MaGoo's, another popular country western club on Van Buren Street.
Armed with my sister's information, I would visit the Holiday Inn or other resort where the stars were staying and use my charm to try to convince them to grant me an interview. They rarely turned me down!
Ray Price, a great country songwriter and performer, graciously allowed me and Dave Molina, my writing partner, to enter his suite at Mountain Shadows.
Dave was IN AWE of Price and told him so:
"Mr. Price, I grew up a poor Mexican American in Clovis, N.M.," he said. "I used to listen to your records on my car radio. Your music helped me fall in love with half a dozen women during my teenage years."
Price laughed. "Half a dozen? You must have been a regular Don Juan."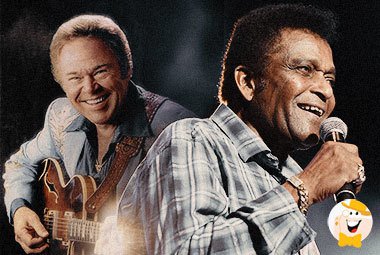 Roy Clark, who co-starred with Buck Owens on "Hee Haw," did a concert at Mr. Lucky's one Friday night. He made his entrance dancing to 'the Stripper' and removing his clothes as he walked to the microphone.
The manager of Mr. Lucky's and I became friends. When the casino decided to hold a Dolly Parton Look Alike contest, I was invited to be one of the judges. A total of 35 women marched on stage, all dressed up like Dolly. I am pleased to say I voted for the winner!
One of the most personable performers I interviewed was Tom T. Hall, who called himself 'The Storyteller." He had recorded a number of best selling records including 'Mr. Bojangles,' 'The Day Clayton Delaney Died' and 'The Homecoming.' He was a down to earth country performer who always put on a good show.
Charlie Pride, the black country western singer, came to Phoenix to headline a show at Mr. Lucky's. He was a former major league baseball player who had a talent for singing. I remember him walking up to the mic...
...and telling the audience how grateful he was at their turnout. He also promised them he wouldn't stop singing 'until you get tired of me,' and he was still performing after midnight.
Then there was George Jones. I interviewed him backstage at Mr. Lucky's. We talked about his career and when he spoke about Tammy Wynette, the tears rolled down his craggy face.
"Every love song I ever wrote I wrote for that girl," he said. "She was the best."
Mr. Lucky's was an immensely popular club for decades. I don't know what happened to change that, but people DO change and the club closed.
I never will understand the tastes of the average person!
"Mr. Lucky's was actually TWO clubs under one roof"
Back to articles