Back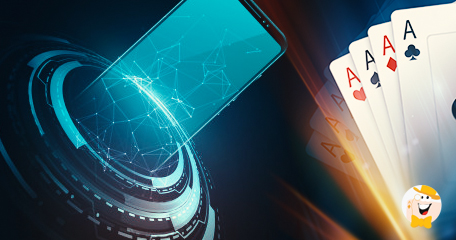 Do brick-and-mortar casinos need digital fallback? Yes. Would it be suitable for the online gambling vertical? Yes. Who could benefit the most? Everybody. As pandemic fertilizes digital transformation of land-based gaming operations, we take a closer look at the latest developments, with Joseph Duffy's thought providing the backdrop: "Losing isn't always the end, sometimes it becomes the beginning."
There's a meme floating around social networks about the digitalization of businesses. It poses the question, "Who led the digital transformation of your company?"; three possible responses include CEO, CTO, and Covid-19, with the latter pointed out as the correct answer.
The exodus to the internet-based operations was highly visible across several fast-growing industries in the last couple of months: On-demand consumer products and services, telecommuting and virtual events, distance learning, telehealth, e-commerce, not to mention omnipotent streaming.
As the pandemic forced us to migrate existence and businesses into the online domain almost entirely — hopefully temporarily — a couple of dilemmas and lessons emerge.
In the gambling industry…
Covid-19 delivered a brutal blow to brick-and-mortar casinos, whereas iGaming, eSports, and DFS verticals remained unaffected and even thrived meanwhile.
The American Gaming Association released a report in March, warning that the U.S. economy could suffer as much as $21.3 billion in economic losses in direct consumer spending if land-based casinos stay closed for eight weeks — which they did.
The latest data from H2 Gambling Capital about the number of visitors to Las Vegas casinos in March 2020 tells a daunting story: 58.6 percent less than the same period last year.
Consequentially, due to heavy reliance on land-based gambling revenues, the unemployment rate in Nevada is currently at 28.2 percent — the highest in the United States — representing a 25 percent increase from the pace of the Great Depression in 1933.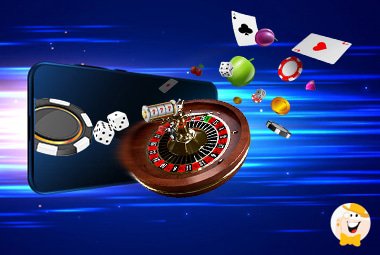 So…
Does land-based gambling vertical need a digital fallback? Should brick-and-mortar casinos devise concurrent online revenue prong to protect themselves from the financial mayhem of Covid-19, or other unforeseeable events? Are the holiday resorts — heavily dependent on global tourism to propel gambling revenues — forced to embrace and invest in their respective interactive branches?
Considering statistics, appalling financial losses, and the current economic situation, the obvious answer is: Yes, by all means.
In fact, once Covid-19 is through with humanity, it might be safe to assume that no land-based casino shall ever again put all eggs in the same basket.
Or not? Hard-core deniers of online gambling potentials may point out that it's a matter of the age-old question: Which came first, the chicken or the egg. Luckily, it seems we got that one covered since 2010: British scientists discovered that eggshells' formation depends on a protein ovocledidin-17 — which acts as a catalyst to speed up the development of the shell — and can be found exclusively in chickens' ovaries. Therefore, an egg can only exist if it has been inside a chicken.
And…
While iGaming is an egg of land-based chicken and technology, these two industry prongs are not mutually exclusive but interdependent, which is the crucial lesson Covid-19 administers.
The future of gambling is about merging online and offline realms for everyone's good — players, employees, operators, owners, industry, states, including beneficiaries of gambling taxation funds.
So, how could such development play out?
Would casinos go online through their interactive platforms, or maybe they'd consider joint operations with other reputable software providers? What about the games? Most importantly, how could casinos utilize super-expensive infrastructure in online interactions?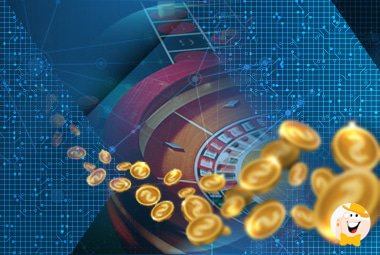 Business Side of the Coin
This evolutional rationale is nothing new, really; we've seen it before. Remember Uber?
Well, did Uber took a hefty bite at revenue streams of taxi companies around the world by the storm, or perhaps taxi businesses contributed to the meteoric rise of the ride-hailing company by not embracing technology and the new market conditions on time?
The same is here.
Answers to potential digital transformation inevitability in the land-based gambling vertical are currently debated among industry professionals. In corporate terms, this is a matter of ability to adapt and survive by using necessary and proactive innovation.
iGaming Business in North America and Asia ran several webinars recently, with experts pondering the idea.
When we popped up the question about digital fallback, the answers were in the line of: "Digital innovations and personalization of experience are the key things for land-based casinos… Even if [everything] comes back to normal, you won't have a large proportion of people… The experience will be significantly different."
The NBC News report on the first land-based casino to reopen in the United States — the Coeur d'Alene Casino Resort Hotel in Idaho — only underlines such opinions.
The move was prompted by economic urgency; the casino employs 850 people.
An employee deemed the ensuing experience as "culture shock for a lot of people." Fewer games, mandatory face masks, no all-you-can-eat dishes since buffet is permanently closed, no 24/7 operations, reduced number of players.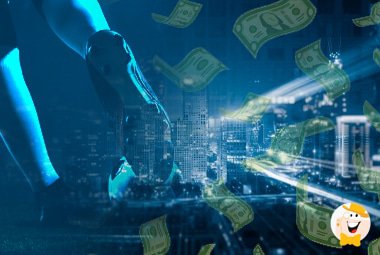 Speaking of proactive approach…
BetConstruct already urged on-premise casinos to "unearth the potential of online operations" and extend their market presence through a purpose-made live streaming platform. Spinola Gaming, an online lottery software provider, offered immediate support to operators interested to convert land-based lotteries online. Scientific Games released several tech-based initiatives to help brick-and-mortar halls comply with the U.S. social distancing standards.
It's not such a straightforward move, though.
Even if every major casino implements concurrent online solution — which is indeed far-fetched vision that would represent a monumental shift in the gambling industry, resembling Tom allying with Jerry — reinvigorated sports betting in the U.S. would still depend on major leagues which require fans in attendance.
While one might argue the situation resembles Catch-22, it does not.
The NHL is already contemplating 24-team playoffs in two hub cities. The NBA and MLS are in talks with The Walt Disney Company to resume their seasons in Central Florida in late July. The MLB and NFL seasons have yet to start, so they still have time to make the best decisions.
The key challenges revolve around testing, health concerns for all involved, and the presence of spectators.
However…
Considering the multi-billion worth of major leagues' business and sports betting in America in general, it's difficult to envision that leagues won't devise some strategy to enable the next season to unfold as planned — and salvage the current one — at least to a certain extent.
Let's Flip the Gambling Side
So, if we are to witness the change in the gambling landscape and partial land-based migration into an unbreakable online realm, how it may look like?
(Yes, the internet is virtually indestructible. Other than 700,000 miles of submarine communication cables laid across the sea bed, there are more than 18,000 artificial satellites that will launch into low-Earth orbit until 2025 — think Airbus, Amazon, Boeing, SpaceX, Samsung — on top of 2,062 already active, with a sole purpose of enabling traffic. To lose the internet would require an alien invasion.)
Live casinos are the most obvious choice. No one can beat land-based operators in that.
Undoubtedly, Playtech's Live Casino in Latvia with 91,500 sqft studio and its video walls, state-of-the-art cameras, advanced controls, and tip-of-the-spear software solutions represent the pinnacle of technology and immerse players in the splendid experience. But even they lack the touch of professional dealers, croupiers, and the panache of real-life gambling hall.
To institute live dealer games hosted at floors of major Las Vegas casinos is no hustle whatsoever.
Whether through joint operations with reputable online providers — and their turn-key software solutions — or custom-made platforms, brick-and-mortar casinos could easily supplement existing revenue streams and acquire new customers from various demographics.
In a way…
Their secondary income is an installation away. The transition should be smooth, too.
These halls have no integrity issues that often come with rogue online casinos and dubious jurisdictions. While the industry and prominent affiliates keep a close eye on predatory operators, there are always some shady elements lurking online. Land-based casinos could easily jump across this hurdle, considering their reputation.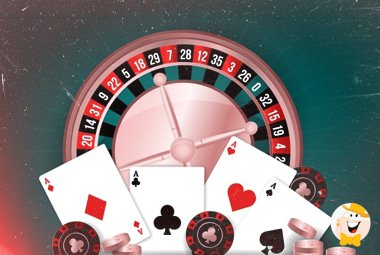 Entertainment at Coin's Edge
It would be quite a show at, say, Gold Coast Casino in Las Vegas.
Available to online patrons with various socio-economic backgrounds and proclivities, compounded by VR headsets putting participants in the middle of table action as they sit comfortably on their couches, supported by artificial intelligence assistants in games hosted at the most prestigious land-based venue in Nevada.
Add all other advantages of interactive casinos — freedom and flexibility, global access, availability on mobile devices, cryptocurrencies, KYC potentials in players' safety and customer relationship management, unprecedented capacities to retain existing and attract new punters — and juice it up with exceptional hospitality land-based casinos mastered over decades.
Throw in tournaments, cashback bonuses, loyalty rewards, and promotions run by seasoned professionals in well-regulated markets.
And then…
Frame the picture with quantum multipliers in blackjack or roulette, as well as other crossover features, which increase potential payouts and fundamentally boost players' experience.
Such digital transformation to enable alternative and concurrent revenues of land-based vertical is a necessity becoming a reality.
People will go online in the wake of Covid-19 more than ever, no matter what. The majority of traditional casino customers, coming as tourists or business travelers, will continue to struggle with quarantines and flight restrictions in the foreseeable future. And, we still have no idea how or when pandemic ends.
Finally…
Global analytics only substantiates these notions.
In April, Global Poker announced a 43 percent increase in online poker sites visited in the United States, including a 255% boost in first-time players.
In Australia, a study by credit bureau illion and analytics company Alpha Beta show a 67 percent increase in online gambling on a sample of 250,000 patrons. It's the most significant industrial growth in the Land Down Under during Covid-19, with the food delivery and online retail services going up 63 percent and 61 percent, respectively.
Current estimations by Research and Markets Company — which services 450+ Fortune 500 clients — reveals that the global online gambling market is expected to grow in 2020 at CAGR of 13.2 percent, averaging 11.64 percent CAGR till 2023. The company used data from 888 Holdings, Bet365, Betsson, William Hill, and Paddy, among others, in this research.
To put data into perspective, the initial H2 Gambling Capital YoY growth projections for 2020 were 1.6 percent, averaging 8.9 percent until 2023.
That's more than an eightfold increase in the iGaming growth rate in this year only.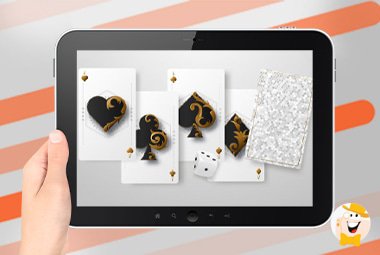 The Coin Lands
It seems unlikely that brick-and-mortar casinos won't try to explore growing online gambling draw-well to replenish depleted revenue streams. After all, this is not just a question of business but economics and wellness of society in most hard-hit states.
Furthermore…
The emergence of the online incarnation of land-based casinos would mean supremely increased diversity, security, responsibility, and integrity for all parties involved, not to mention new levels in gaming experience and battling gambling challenges.
Then again, land-based casinos are somewhat monolithic, reactive structures — mastodons if you will — sometimes slow to move. While some members of iGB panels at webinars even tagged the Covid-19 situation as a "wake up call for brick-and-mortar vertical," it still may take some time to see how the situation unfolds.
See, occasionally, it's difficult to wake up a complacent person or intransigent institution. One has to lose first, at times heavily, before awakening. It's human nature; we've all been there.
But…
Once up, one soon realizes that losing is the beginning — not entirely comfortable or desirable though inevitable.
Perhaps that's what Joseph Duffy, an Irish mixed martial artist, had in mind. MMA, just as life and gambling in particular, is the full-contact discipline that involves wins, losses, and new beginnings, preferably with a bit wiser mindset and more responsible behavior.
Or, maybe we're merely witnessing one digital egg of the gambling industry that will soon become a chicken ready to produce another one. We'll see.
("So, now it's the egg that's first?" ᴥ "Let's not start again, please." ᴥ "Very well. Can I at least eat the chicken, then?" ᴥ "OMG! Who are you, conservative casino owner?")
"iGaming, eSports, and DFS verticals remained unaffected"
Back to articles