Back
If you take a sailboat, set the eastward course across the Atlantic and head for warmer climates of, say, Chagos Archipelago in the Indian Ocean, nautical tales may recommend looking for the Cape of Good Hope as the harbinger of safety. Once on your port side, the most southern tip of Africa is to let you know that the hardest stretch of the ocean is abaft.
Actually, the most southern tip of Africa is Cape Agulhas. Located 90nm southeast of Cape Town, it has been known as a major hazard on the traditional clipper route due to strong westerly winds, conflicting currents of water with different densities, and shallow continental shelf that juts 135nm off the coast. To have Cape Agulhas astern on the port side is, in fact, the sign of good hope for sailors.
The similar and occasional misconception may be attributed to interactive gambling in South Africa.
iGaming is strictly prohibited. Players convinced of visiting online casinos can be fined with up to $700,000 or spend up to ten years in prison. Or both.
Governed by the National Gambling Act (NGA) of 2004, which followed up on the 1996 NGA that introduced comprehensive licensing system after the previous 1994 NGA repealed the ban on all gambling activities, iGaming remained off-limits despite the National Gambling Amendment Act of 2008 that endorsed legalization (Act was passed but never enacted).
Furthermore, in 2010, it became illegal for foreign operators to target domestic players, effectively proscribing anyone with South African IP address from gambling online. New regulative adjustments in the form of National Gambling Amendment Bill of 2018 only solidified prohibitions.
All of this, however, has nothing to do with online betting in South Africa.
To the contrary. The interactive and legalized wagering on sports invites bettors in the wiggling index finger shape of the Cape of Good Hope.
The market is regulated by the National Gambling Board (NGB) — soon to be reconfigured as National Gambling Regulator — that supervise nine provinces in charge of licensing land-based casinos and online sportsbooks.
In recognition of the organization's operational excellence the NGB Chief Executive Officer, Caroline Kongwa, made it to the short list of the CEO of the Year category at 2019 Global Regulatory Awards by GamblingCompliance.
Not surprisingly, considering the level of developed gambling market and a national volume of online sports betting.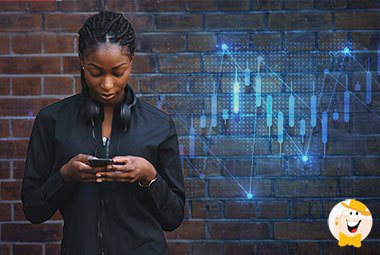 Storytelling Statistics
Africa, the cradle of human civilization, has a total volume of gambling close to $4.34 billion in 2018, according to H2 Gambling Capital. Approximately 11% of revenues come from iGaming; almost 31% is made on mobile devices.
South Africa amounts for 54% of all Africa's gambling and ranks first on the continent with an overall turnover of $2.33 billion. (Second ranking country is Nigeria with $214 million.) The ratio between land-based and online/mobile revenues is almost identical to continental data.
Sports betting makes up for 20% of national GGR, close to $466 million, with 25% made online. (In the United States, it amounts for 3.5% of all gambling revenues, of which 3% is made online.)
The annual growth of interactive sports betting in South Africa averages 21% in the last ten years, rising from 22.3 million in 2009 to $107 million in 2018.
Then, there is the aspect of mobile penetration.
According to GSMA Intelligence Report (sign-in required), there are 98.6 million mobile connections for a population of 57.7 million. It equals to 171% SIM penetration — 1.71 mobile devices per citizen — with 9.12% YoY growth. (The United States has 106% of saturation with 0.94% YoY growth.)
The only two nations with superior SIM percentages in Africa are Seychelles (179%) and Libya (172%); the closest contestants are Tunisia (150%), Gambia (146%), and Gabon (145%). So far.
Mobile data become even more interesting when compared to the number of adult persons in the country. According to the 2018 mid-year population estimates by Stats SA, there are 35.8 million people between 15-60 years of age.
If SIM penetration was to be, even partially, filtered by adults' parameter — it would amount for 275%.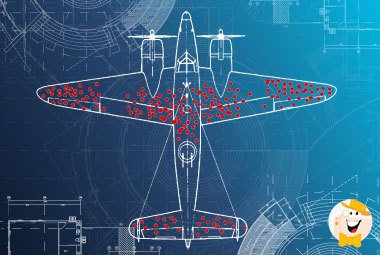 Inspirational Legacy of Abraham Wald
During World War II, the United States Navy was determined to increase the number of aircraft coming back from combat missions. They run an analysis of returning planes, marked places they've been shot up, and concluded that armor should be added to wingtips, central body, and elevators (flight control surfaces at the rear).
Abraham Wald, a Hungarian Jew with a Ph.D. in mathematics and a brilliant mind, at the time a member of the Statistical Research Group at the Columbia University mandated with estimating the vulnerability of aircraft by using data obtained from survivors — disagreed.
Wald argued that the returning planes indicated only what aircraft would sustain and get back home safely. Since the study could not consider the ones that did not return, the data was not sufficient.
Instead, in his study Wald suggested that the nose, engines, and midbody of the aircraft — areas unscathed on the returning planes — should be armored-up, for the planes that have not come back must have been hit there and crashed due to the unrecoverable failures.
Work of Abraham Wald, concluded by peers to be definitive in the treatment of the problem, directed further efforts of the U.S. Navy in aircraft survivability and saved a number of naval aviators' lives during the war.
The takeaway from history is simple — no matter how expressive, numbers tell only part of the story. Like all of them do.
Including gambling statistics of South Africa. Their underlying and catalyzing element, however, is…
…the significance of sports to national identity, culture, and wellbeing of the country.
Sports betting popularity is only the outcome of proclivity and the offspring of a well-regulated market.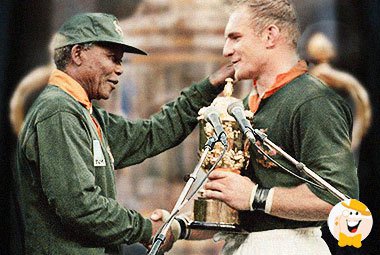 Green and Gold People
What is for other nations a competition is in Mzansi a realm to cross social divides between people of all ages and sex in a multiethnic environment with 11 official languages.
While in other countries residents may have different views on what are the most popular sports, if you pop up the question in Pretoria or Durban, Port Elisabeth or Johannesburg (birthplace of Melanie Attwell, our Marketing Manager at LCB), you get an instant triplet of rugby, soccer, cricket.
Just ask anyone about the Springboks and the 1995 Rugby World Cup, Joel Stransky's extra-time drop goal in finals against New Zealand, Nelson Mandela awarding the Webb Ellis Cup to Francois Pienaar, and the impact of accomplishment in heralding the post-apartheid era.
Or Bafana Bafana's triumph in the 1996 African Cup of Nations, when South Africa beat Tunisia in championship finals hallmarked by two late goals of Mark Williams, mixed-race player, and yet another trophy that colored Presidential hands offered to white captain in front of 80,000 spectators, further galvanizing nationwide solidarity only two years after the first democratic elections.
Or about '438 game' cricket match played in Johannesburg against Australia in 2006 — acclaimed to be the greatest One Day International match ever played — that saw the Proteas chase down an epic, world-record setting Aussie's score of 434-4 and not only win by 438-9 but claim new world record, propelling nation to delirium of joy and tears, smiles and cries.
Only after this trio, other answers include golf, cycling, boxing, tennis, running, field hockey, sailing, surfing, or triathlon.
South Africans are indeed very devoted to sports and anything related. They take it personally in the best possible way.
A rich sporting history is a major source of national pride.
Since there is no serious sports gambler that is not a dedicated and educated sports fan, it's only natural that…
…sports betting is the most preferred national gambling mode, excluding the national lottery.
(As we see in the NGB's 2017 Study on Socio-Economic Impact of Gambling)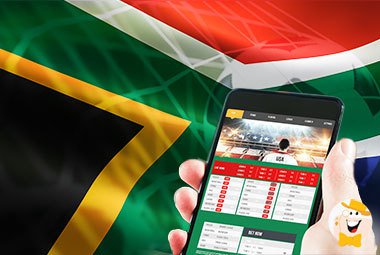 Golden Bets and Green Activities
To service the inclination, there are 266 operational bookmakers and 971 retail outlets in nine provinces.
In comparison, there are 38 casinos with 907 gambling tables in the country, according to NGB's FY2017 Gambling Sector Performance Summary Report.
Reputable online sportsbooks provide visitors with wagering options for up to 80 sports and 300 markets, offering close to 8,000 opportunities across 30 different sports — per day.
The consequential, almost exponential growth of sports betting industry in the last ten years resulted with revenue streams well noticed among all relevant parties.
The South African Football Association, for instance, begun to lobby for their share of income arguing that between 60% and 90% of placed bets stems from soccer.
Worldwide operators are awakened and agile as well.
In a unique fashion, the leading conference in the gambling industry stepped outside of the United Kingdom for the first time ever and launched ICE Africa in Johannesburg on October 24-25, 2018. A landmark event hosted 24 African and 89 worldwide nations, emphasizing not only maturity of South African gambling scene but continental iGaming potentials too.
Smitten by post-PASPA developments on the other side of the Atlantic, affiliates were slow to embrace African opportunities. When those were realized eventually, they rushed to explore mobile-first orientation, lower legal barriers for viable operations, and above all, possibilities of regulated markets.
South Africa is often used as a measuring stick for potential-to-capacity conversion rate.
Latest online sports betting trends include progressive and bold tactics to implement RNG games into sportsbooks to fill the gaps in online slots and video poker. Gamification is on the rise. Evolution of cryptocurrency market, mimicking worldwide tendencies, is driving "comprehensive regulation efforts of virtual assets".
Young adults represent the majority of online sports bettors and overwhelmingly use mobile devices. Researches show that only about 25% of all target groups utilize desktop platforms.
The increasing affordability of smartphones and the recent launch of the first commercial 5G network builds-up on those tendencies offering connectivity that not only rivals but exceeds wire-line capacities.
In conjunction, innovative product improvements focusing on better design, content, and UI strive to continually improve levels of users' experience.
Myriad of similar developments serve not only as amplifiers for South African online sports betting but as a litmus test for capabilities of the whole continent.
(As a matter of fact, Africa is widely and openly considered to be "new gambling frontier". That would, then, make South Africa a gambling capital of frontier, right?)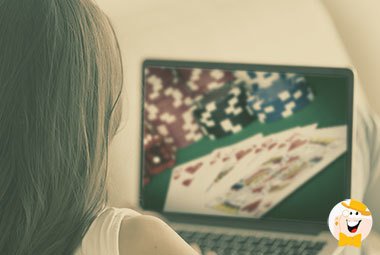 One to Rule Them All
Complementing them are national initiatives that evaluate options for overall legalization of online gambling. For, as we could see in other countries — technology advancements and legislative language ambiguities often create gray areas which provide unfair competitive practices.
South Africa is not exempted.
iGaming prohibition hasn't stopped residents to visit international online casinos. Data show a steady YoY increase in gross wins. Online casino and poker games amounted for $11.9 million combined in 2007; in 2018, the sum was $44.7 million.
Apart from players' protection and safety exposure to foreign operators, not to mention breaking the law, illegal gambling is also a social issue: irresponsible and compulsive online gambling problems created in other jurisdictions overspills into the society that has to deal with it.
The case of Lizette Stassen — South African women that defrauded her employer to gamble online in a multiyear bilk that disposed company of $160,000 and sent her to seven years in jail — provides for fitting example.
Then, there is a question of the state revenues' increase that iGaming legalization might produce.
State withholding tax on any winnings above $1,700 is 15%. According to the NGB's National Gambling Statistics Report, the overall volume of all taxes from the gambling sector was close to $165 million in FY2018 (excluding bingo and LPMs).
Sports betting sector alone contributed $34.59 million.
The annual budget of the Department of Sport and Recreation, mandated with "ensuring equitable access, development and excellence at all levels of participation, thereby improving social cohesion, nation building and the quality of life of all South Africans" is — $80 million for 2018/19.
Indefinite Relation
Thing is, when it comes to sports betting in South Africa, online or offline, odds of winning don't just sit calmly in the minds of residents as numbers read on totalisator.
Instead, they are heavily marinated by passions, wishes, and hope. Emotions make people do lots of things.
In the country with low annual income (one-third of OECD's average), high salary inequality, and average annual inflation of 4%, every possibility to improve the quality of life is exploited.
The social situation mixed with the love of sports — perceived as much more than just games played — and compounded by increasing technological breakthroughs, emerges in South Africa in the form of…
…a magnanimous engagement of sports betting and people.
Resembling great cape's continental shelf jutting for hundreds of nautical miles into both oceans, the pastime keeps projecting itself deep into all lives at a place that nurtured Gary Player, one of the best golfers in history and the only non-American to ever win Career Grand Slam.
In predicting sports results and placing wagers on the outcome, South Africans tend to follow his advice — the more I practice, the luckier I get — by heart.
Perpetually.
"The market is regulated by the National Gambling Board (NGB)"
Back to articles