Back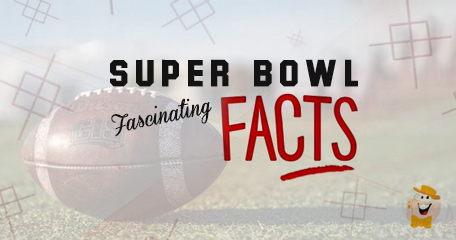 One rather extraordinary, yet perfectly normal and undoubtedly global event happens every February in America. As the most bet at major sports league reaches a climax in every conceivable sense, two teams enter the gridiron in a quest for triumph and glory, trying to avoid infamy at any cost. Four hours of spectacular content and 60 minutes of football play later, one will go to Disney Land with Vince Lombardi Trophy in their hands; the other will have to live to fight another year. To a certain extent, the opposing ends of the outcome governed by choices and chances resemble possibilities each gambler faces.
For the last 53 years — ever since the venerable NFL and the incoming AFL merged in 1966 and gave birth to the first annual championship game in 1967 — Super Bowl has had a gripping, mesmerizing effect on football and other sports, fans and spectators, even business and nation itself. Modest, perhaps even controversial beginnings grew in time, and nowadays, the championship game is a multimedia feast for everyone.
You don't even have to like American football — although, it's difficult not to, being the mishmash of well-conceived strategy, astonishing determination, perfect execution, and everlasting resilience, the attributes similar to ones needed to prevail in any table game — but you'll surely enjoy Super Bowl. Guaranteed.
Naturally…
…perceptions and approaches to championship game differ.
The majority of fresh aficionados keep trying to understand what on Earth is exactly happening on the field. The seasoned viewers remain honed in no matter what; they've been looking forward to this for the whole season.
The diehard fans, especially if their team made it to the finals, simply take the day off — resembling Japanese players' practice whenever shindai, brand new pachinko and pachislots machines come to town — and leave nothing to chance: The pinnacle requires undivided and celebratory attention.
The frenzy is beyond recognition, as we're about to see, and spans well into families, purpose-made parties, not to mention the nationally televised game, halftime shows, advertising, and whole nine yards of out-of-this-world fun.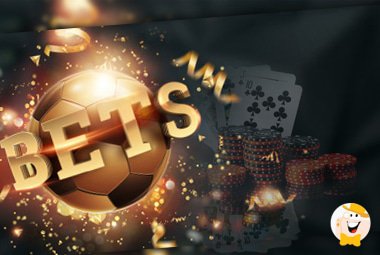 For quite some time, the event also includes fury of sports betting activities.
The American Gaming Association estimates that $6 billion in wagers have been made on New England Patriots and Los Angeles Rams game in 2019. That's 340 million less than the whole iGaming industry in North America generated in the same year.
As a consequence, the sheer amount of wagers on NFL in no small part attributed to sweeping online gambling legalization efforts in the United States in the last two years.
Thus far, everybody loves it: the players, the leagues, the operators, and particularly the states that enjoy in additional taxation money available for various budgeting needs. It's a win-win-win-win situation.
But in Super Bowl, there can be only one winner.
And…
…just as is the case with anything that lasts for half a century with such ridiculously high stakes, the championship game produced amazing stories, fascinating facts, super interesting trivia, and countless conversational topics as long as you consider a proper timing to tell them.
(Which also reminds us of one of the essential traits of successful gamblers: timing is everything.)
Therefore, as a special content gift for the American readership and all our members that will watch the clash between Kansas City Chiefs and San Francisco 49ers at Hard Rock Stadium in Miami Gardens, Florida on February 2nd, we thought that a literary exploration of the Super Bowl Super Facts is in order.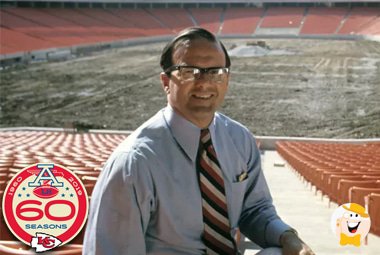 Super-Funny Beginnings
The Super Bowl name and numbering. If it wasn't for kids' toys, who knows how we'd call the event in the first place. Back in 1966, Pete Rozelle, the NFL's commissioner, thought that Big One and The Pro Bowl — the latter being the name of the all-star game at the National Football League at the time — were rather good suggestions for the event name. Without consensus, the first game was named the AFL-NFL World Championship Game — not quite a punchy brand name.
Luckily…
…the children of Lamar Hunt — the late owner of Kansas City Chiefs, one of two teams in this year's Super Bowl — had a toy named Super Ball. So, Lamar modified the name to Super Bowl, and the star was born. It took four years for league to accept this name, though.
In the fifth edition, the Roman numerals debuted and remained integral to the event name for every year.
Except for 2016. Apparently, Super Bowl L was not "as pleasing to the eye," as Super Bowl 50 — according to Jamie Weston, the NFL's VP of brands — hence one-year hiatus. True to a storytelling environment, the 2016 edition was soon nicknamed The First No L Super Bowl.
TV spectacle has many meanings. In 1967, two different networks had rights to televise the first-ever final game: NBC, the holder of rights to air AFL games, and CBS, the holder of NFL rights. Naturally, neither considered to back off. In a manner of a proper compromise, Super Bowl I was the first one in history to have been broadcasted on two different networks; the second time this happened was in 2007.
But…
…the real story is in the rivalry of two networks, which somewhat surpassed the competition between Green Bay Packers and Kansas City Chiefs.
Long-time archrivals in American broadcasting used their own equipment, announcers, and color commentators. The tensions arising from the battle for ratings' superiority were so high that organizers had to erect the fence between two production crews and their trucks to keep everyone at bay.
The eventual winner? CBS, by 2 million viewers.
Can you repeat the second-half kickoff, please? When the second 30-minute segment of Super Bowl I began, players and refs spared no time to engage, as 63,036 fans on bleachers and CBS viewers enjoyed the view. The NBC production crew, on the other hand, was caught off-guard: The network was airing the interview with comedian Bob Hope at the same time and neglected to switch program back to the game.
No problemo. The kickoff was simply whistled dead, Packers did it again, the CBS audience watched déjà vu all over the place, and the NBC viewers were not denied of anything.
It didn't matter much to Kansas City — Green Bay won the game 35-10.
But, it must have been quite an experience. Packers led 14-10 on the halftime while Chiefs got all of their 10 points in the second quarter. So, to restart the third quarter, someone actually had to go to Vince Lombardi, Green Bay's coach — known for iron discipline demeanor and the quote "winning isn't everything; it's the only thing" — and tell him the news.
He got the last laugh, though, as Green Bay also won the Super Bowl II as well. To this day, the trophy awarded to the winner of Super Bowl — made out of sterling silver that contains 92.5% of this precious metal — bears Lombardi's name.
If only we could redo our interactive spins like that.
What sellout? To watch the 2020 Super Bowl from the cheapest seats at Hard Rock Stadium, you'd have to shell out a minimum of $4,000 — excluding fees, low-key party options, lodging, and flight expenses. In case you're wondering, the most expensive ones cost up to $70,153 while the sideline view 20-person private suite lists for $805,000 (fees, food, and drink included).
Every final game in the last 52 years was a sellout — except for inaugural 1967 edition. Why?
Well…
…for one thing, the average ticket price was $12 — equaling $91.84 in today's money — which was the exorbitant amount for these times. Probably a bit more influential, NBC and CBS enforced a 75-mile blackout on all other TV stations surrounding the venue, Los Angeles Memorial Coliseum. The rationale was to stimulate fans to get to the stadium instead of staying and watching the game at home.
Whether for the price of tickets or the growing number of incensed fans that declined to attend Super Bowl in protest, out of 94,000 available seats, close to 31,000 remained unsold.
Now, that's a rather significant house edge.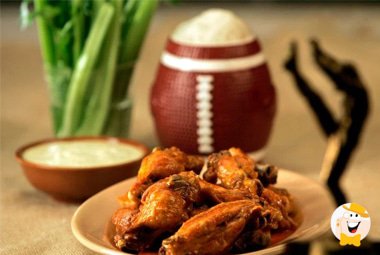 Tractate on Voluminosity
Staggering consumption. According to Time Magazine article in 2019, during Super Bowl Sunday, Americans consume "an estimated 12.5 million pizzas, perhaps hundreds of millions of pounds of avocados (mainly in the form of guacamole), four times the normal amount of nachos, and wash all that food down with, by some accounts, roughly 325 million gallons of beer."
Furthermore…
Official data from the National Chicken Council indicates that the U.S. residents ate approximately 1.33 billion chicken wings on 2017 Super Bowl weekend.
As the report shows, the amount of food weighs about 166.26 million pounds — 338 times more than the combined weight of all NFL teams' players. The volume of chicken wings would be enough to circle the Earth three times. If you'd eat two wings per minute, it would take you 1,265 years and change to eat 1.33 billion chicken wings.
The most intriguing part? The figure in 2017 was up 2% from 2016 and up 6.5% from the 2015 report. Thus, 2019 data could easily surpass 1.5 billion numbers.
(Editor's Note. This is the place in article where the content value among our vegan readership might go south.)
Not surprisingly, Super Bowl Sunday is the nation's "second-largest food consumption day," according to the U.S. Department of Agriculture — only Thanksgiving surpasses it.
On the side note. Some of these figures should be evaluated with a pinch of salt. Beer consumption would indicate that every American citizen (men, women, and children) drank a gallon of beer, which is kind of a stretch. If only adults were taken into consideration — after all, just like in online gambling, there's no place for underage persons when it comes to alcohol — the equivalent would be fourteen 12-ounce bottles per person, which is still huge.
(Speaking of potential rumors: There's one saying that major cities' sewage systems sometimes fail during Super Bowl halftime since enormous volumes of people allegedly flush their toilets simultaneously; no evidence to support this one.)
Money talks. One way or the other, the economic impact of the Super Bowl is undisputable. Other than food, sales peaks include TV sets (close to 10% of all Americans buy a new one for the game), NFL gear (almost 11% of people watching the game purchase some apparel or merchandise), and, of course, legendary advertising expenditures — in 2019, CBS was charging $5.25 million for a 30-second commercial during Super Bowl LIII.
Since we've mentioned advertising…
Back in 1986, Disney paid $75,000 to Phil Simms, New York Giants' quarterback, to shout "I'm going to Disney World" a few moments after his team won Super Bowl XXI over Denver Broncos. The MVP's declaration came as an answer to reporter's question "Now that you've won the Super Bowl, Phil Simms, what are you going to do next?"
The rest is history. Disney created several advertising campaigns in subsequent years revolving around this slogan, and marketing activities also included Super Bowl MVP's complimentary trips to the company's theme park resorts in Florida and California.
What makes this story interesting is that in 1986, Disney also paid the same amount of money to John Elway, Broncos' quarterback, just in case his team won the final game.
Talk about proper preparations prevent poor performances, ha? Redundancy rules.
On the side note. Funny enough, halftime entertainers rarely get paid for their performances. Considering exposure, that's normal. Particularly in the case of Michael Jackson — his show in 1993 had higher ratings than Super Bowl itself.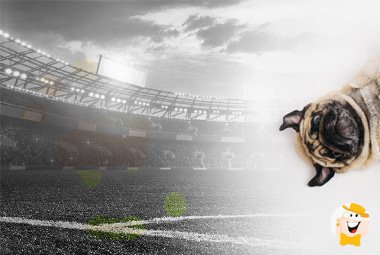 Ratings, MVPs, and Mayors' Bets
Why don't you come and visit me? In 1980, the winning teams started visiting the White House. The Pittsburgh Steelers were the first to do so: They were hosted by Jimmy Carter, together with the Pittsburgh Pirates who won 1979 World Series in baseball.
Can we rent your cruiser? In 2005, Jacksonville, Florida, hosted Super Bowl XXXIX. The hospitality requirements were so high that the city didn't have enough hotel rooms to accommodate all visitors. Thus, the city rented five cruise chips — some of them with floating casinos on board — to serve as hotels for the event.
When it comes to ratings, there can be only one. When the final episode of M*A*S*H — war comedy-drama that run for eleven years on CBS — aired in 1983, 105.97 million people tuned in and made it the most-watched TV broadcast in the history of the United States.
Not a single show has been able to surpass these ratings until Super Bowl XLIV: In 2010, when the New Orleans Saints overpowered the Indianapolis Colts, 106.5 million people watched the game on their TV sets.
Still, it's not the current record. That one is reserved for Super Bowl XLIX in 2015 when the New England Patriots defeated the Seattle Seahawks in front of 114.4 million TV viewers on average.
You can lose and still be the Most Valuable Player. By default, the MVP title of the Super Bowl goes to the winning team. It has always been the case except once.
In 1971, Baltimore won over Dallas on a field goal with five seconds left to play. The game was quite specific, with myriad bloopers, record-setting 11 turnovers, penalties, officiating miscues, missed PATs — an extra point attempt allowed to the scoring team after the touchdown — and generally poor play by both sides.
But, Chuck Howley, Cowboys linebacker, was named the game's MVP. To this day, he remains the only player in history to earn such honor as a member of the losing team.
City Mayors bet as well. Sportsbetting mania is not the exclusive purview of amateur and professional bettors or premier athletes and inveterate gamblers, for that matter. In 2008, Thomas Menino, Major of Boston, lost a high-stakes bet to Michael Bloomberg, NYC Major, when the Giants upset the Patriots in Super Bowl XLII.
Now…
…the game itself is worth of separate article. Let's just say that it's one of the biggest upsets ever, considering how dominant the Patriots were in that season. Be it as it is, the Boston team lost.
In return, Menino sent a truckload of Massachusetts delicacies to New York City.
The package included 100 cups of New England clam chowder, 42 pounds of Dunkin' Donuts coffee (it was the 42nd Super Bowl), 144 Boston cream pies, 144 Parker House rolls, 100 hot dogs, 100 al fresco sausages, 20 pizzas, five cases of ice cream and frozen yogurt bars, 100 servings of organic yogurt, and 12 dozen Boston cream pies (Tom Brady, the Patriots' quarterback, wears #12 on his jersey).
The food was donated to City Harvest, an organization with a mission to fight hunger in NYC and went to charity.
On the side note. Menino and Bloomberg are not the only Mayors to indulge Super Bowl bets for public purposes. The same was the case in almost every year of the last decade, and the communities in Charlotte, Denver, Seattle, Baltimore, San Francisco, and Pittsburgh, to name a few, benefited the most. The very same climate prevails today in the use of iGaming taxation money to support important and underfunded social programs across the states that legalized online gambling in America.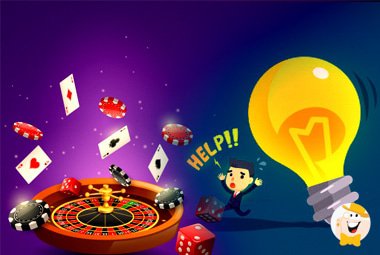 U.S. Presidents, Space Coin, and Hangover
Can my dog participate in the Super Bowl? By all means, yes. Our loyal canine friends have been around and even taught us useful lessons in gambling since the dawn of time. Thus, it's only natural to give them something in return.
In 1977, in a pre-game show at Super Bowl XLII, a six-year-old Frisbee-catching dog named Ashley — the whippet owned by Alex Stein — entertained the public.
Make no mistake, Ashley is no ordinary dog. By that time, he had three World Frisbee Disc Canine Championships under his belt. Afterward, he went on to perform for Amy Carter at the White House — daughter of Jimmy Carter — and even taught her dog, Grits, to catch a Frisbee.
Although, not before he entertained crowds in yet another championship game where Giants took Patriots' numbers. Again.
What about my otter? They can play too, just not on the field. For the last couple of years, excluding 2019, these lovely mammals at the Aquarium of the Pacific in Long Beach, California, participate in the annual Otter Bowl that takes place on Super Bowl Sunday.
Otters play around with a football as one staffer narrates the action. The pause in the last year was to pay tribute to Brook, the otter that recently passed away at 21 years of age.
The U.S. Presidents and Super Bowl, #2. When it comes to the POTUS — this time outside the White House — not a single one has ever attended the championship game. In terms of Security Service concerns, it might be quite understandable.
The Vice Presidents, on the other hand, were represented by Spiro Agnew (one of two Nixon's VPs), George H.W. Bush (as Reagan's VP), Al Gore (Clinton), and Mike Pence (Trump).
The U.S. Presidents and Super Bowl, #3. The abovementioned doesn't mean that one POTUS missed all the celebrations' fun of the championship game. In 1986, the New York Giants won Super Bowl XXI and went to visit President Reagan at the White House.
Now…
…during the season, Giants celebrated each victory by having Harry Carson, linebacker, dumping full Gatorade cooler on their head coach, Bill Parcells. The thing became known as Gatorade Shower.
So, when they visited President Reagan, they honored him with a popcorn shower, that is — a Gatorade tub filled with popcorns. It might be a safe bet to assume that Secret Service agents personally filled up the keg.
Space elements. In 2010, teams participating in Super Bowl XLIV flipped an extraordinary coin that decided whether the Indianapolis Colts or New Orleans Saints would possess the ball at the start of the game. The coin spent eleven days on space shuttle Atlantis' mission, orbited 171 times around the Earth, and logged 4 million miles before landing on the turf of Sun Life Stadium in Miami Gardens, Florida.
Sometimes, it's XXX thing. In 1995, more than a few visitors to Super Bowl XXX website were blocked because several proxy servers deemed site as inappropriate. Back in those early days of the internet, XXX could mean only one thing, and that surely wasn't anything related to Roman numerals.
I *hik* there's no hangover on our bench. To conclude this Super Facts circumambulation, we get back right where we started. The first-ever Super Bowl touchdown was scored in 1967, during already mentioned Green Bay Packers vs. Kansas City Chiefs championship game, by Packers' wide receiver Max McGee.
But this place in history is not what makes the story so crazy.
At that time, McGee was a 34-year-old, 11-season veteran who had caught just four passes in the regular season. Eying retirement, the likelihood of him get off the bench in the championship game was virtually close to zero, similar to the house edge in blackjack.
So…
…when Max met two flight attendants in the team's hotel bar on the evening before the game, he decided to break curfew and spend the night with astonishing women. After all, if baccarat whales can indulge threesome, why can't McGee?
Of course, to go against any Lombardi's rule at that time was equal to shooting a shotgun in one's both knees, but Max was a man that simply embraced life as it is.
As the story goes, McGee went came back at 6:30 am and went up straight to bed in the room of Bart Starr, Packers' quarterback and early-riser he met in the lobby on his way in.
At 1:15 pm, the Super Bowl started.
On the third snap of the game, Packers' starting wideout Boyd Dowler re-injured his right shoulder, and Lombardi promptly summoned McGee to action. Decadently rejuvenated and fresh, Max went on to score not only the first touchdown ever after a 37-yard pass from Starr, but also to catch six additional passes totaling 138 yards, and to seal it all off with yet another touchdown.
To this day, his play is among the top receiving performances in the history of the game.
In doing so, McGee did not only earn his place in fame but secured a niche in puerile memory of male football fans: He defied The Boss, he dominated the field, he won the Trophy, and he got not only the girl but the girls!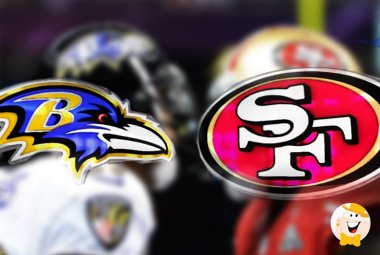 The List Is Almost Indefinite
Of course, to cover all fantastic stories and fascinating facts about Super Bowl would require an infinitely longer article, and we're already way, way above the wording limit. (Editor's Note: I'm observing you very carefully.)
The complete list would most certainly include:
The number of footballs used. Each team gets 108 balls: 54 for practice and 54 for the actual game. The overall number used in every Super Bowl is 120; the additional ones are for kicking plays.
Don Shula robbed. Miami Dolphins' coach was carried off the field on the arms of his players while celebrating Super Bowl VII win. As he was being lifted out, somebody, presumably a fan, grabbed his hand and stole his watch.
Two brothers pit against each other. In 2013, the Baltimore Ravens and the San Francisco 49ers were coached by John and Jim Harbaugh, respectively; John prevailed, and Super Bowl XLVII is also known as The Harbowl.
And the plethora of sports statistics, such as a highest-scoring game, most back-to-back wins, oldest player, a record number of appearances, and multiple other analytical categories, also worth an additional article.
But…
…since moderation is not only an essential part of responsible gaming but also part of proper writing's etiquette, we'll wrap it up here. (Editor's Note. Now you're into moderation and etiquettes.)
We hope that some of these stories may serve you well in the week leading up to the upcoming Super Bowl LIV, or maybe even juice up your game-party a bit more. Otherwise, consider them just as the addendum to super-rich history of the championship game that has been producing winners on the shoulders of giants for the last fifty-three years.
And, when it comes to this year, may the best one win. We wish teams, Kansas City Chiefs and San Francisco 49ers, as well as their players and fans, good luck and best of times. For those of you with sports betting slips, we hope you'll also get some.
Oh yes, don't miss Jennifer Lopez and Shakira during the halftime.
"leading up to the upcoming Super Bowl LIV"
Back to articles