Back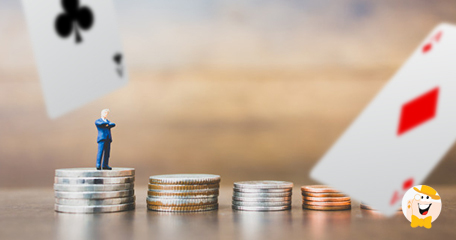 The global online gambling and betting market is a highly competitive place. There are countless opportunities for growth in terms of value and volume, and we're constantly witnessing different types of partnerships being made on an international level. Sometimes, it's a takeover bid, others a combination of two or more businesses – the outcome is always the same, emerging competitors and dominant industry players fight over greater market share.
Still, due to strict policies regarding online betting in regulated jurisdictions, the operations of big shots of the online gambling industry are strictly monitored and supervised by Gambling Commissions and the government to avoid monopoly or… are they really?
In this heuristic editorial, we reveal some relevant details on revenue generation, penalties, technological inventions and investments concerning the top ten biggest online gambling companies in the world. Buckle up and get ready for another quick draw countdown!
#10: 888 Holdings plc
You've probably heard for 888, one of the world's most popular online gaming entertainment and solutions providers. It is a public limited company with headquarters in Gibraltar, standing firmly at the forefront of the web-based industry since its foundation in 1997. The corporation is active in the B2C sector with a host of similar-looking 888 brands and B2B through Dragonfish.
Thanks to its global approach, the London-listed betting enterprise is in a position to stay ahead of its competition and establish a firm reputation in the future. The brand has multiple licenses too, including a permit from Malta obtained in April 2018, UKGC and Gibraltar, the three most relevant jurisdictions in the world.
Financial Highlights
According to the financial statistics for the first half of 2020, the total revenue at this company was USD 379.1 million, with 361.3 million from the B2C sector and 17.8 million from B2B. Adjusted EBITDA was USD 70.1 million, while adjusted profit before tax was USD 50.4 million. It is also worth stressing out that on 22 June 2020, the company sold its investment in associate venture Come2Play Ltd. As a result, the corporation recorded a capital gain of USD 1.7 million. The company's total revenue was 560.3 million USD in 2019.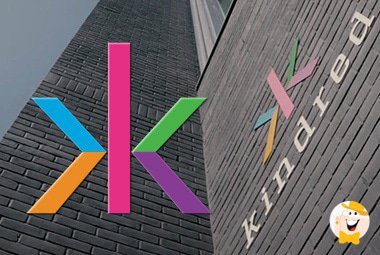 #9: Kindred Group
Listed on Nasdaq Stockholm since 2004, the controversial Kindred Group (all associated casinos on LCB are placed on the warning list for unethical business practice) is a multi-national corporation with offices in 12 locations across Europe, Australia and the USA. The company's network lists some of the most recognizable brands online such as 32Red, Kolikkopelit, Maria Casino, Unibet, Vlad Cazino, Otto Cazino, and more.
Initially running under the Unibet label, the company officially started operating in 1997. After only one year, the group acquired its first license in the UK and went digital in 1999. Fifteen years later in 2014, Kindred's shareholders approved a proposed spin-off of its B2B subsidiary Kambi Group Plc and in 2016 it finally became known as the Kindred Group, catering to 1 million active consumers.
Financial Highlights
As reported, Q4 2020 was without any doubt the strongest quarter of the year for the company. Its gross winnings revenue hit an all-time high of approximately GBP 365 million in this period. As a small reminder, the amount was much smaller in Q4 2019, reaching only GBP 236.2 million. The company's value in January 2021 is estimated at 22.595 billion USD.
#8: The Stars Group
One of the most recognizable brands in the industry is certainly The Stars Group. It was founded in 2001 as Amaya Inc., Amaya Gaming Group Inc., and Rational Group. The operator's primary focus was the distribution of poker, casino and sports betting products under a handful of mega-popular sub-brands: PokerStars, Full Tilt Poker, BetStars and Fox Bet.
On October 2, 2019, a bookmaking holding company, Flutter Entertainment, announced a merger agreement to acquire The Stars Group for $6 billion. The sale was completed on May 5, 2020.
Financial Highlights
As far as the stats reveal, gross profit while part of the combination (excluding depreciation and amortization) was $1,835,386, which represents significant growth in comparison to 2018, when the amount was mere $1,570,074. The group's market value has reached 7.635 billion USD on Jan 1st, 2020.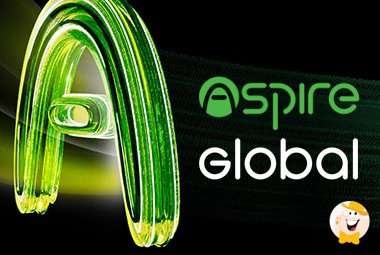 #7: Aspire Global
Officially joined in 2005, Aspire Global is now famous for bringing comprehensive and robust iGaming solutions to operators all over the globe. By focusing on superior technology and quality team members, the group "polished" its products and services to perfection, optimizing them to fit the needs of the most demanding clients. Its wealthy assortment of services includes:
Complete management
Multilingual CRM
Cutting-edge payments and risk control
Professional customer support
VIP management
BI systems with LTV prediction for optimizing acquisition
This company is also a proud owner of AspireCore, a high-end platform that allows access to top-rated suppliers through Pariplay aggregation platform. Moreover, the corporation is fully approved in more than 14 different markets including the US and most of Europe. Its market value has reached 0.224 billion USD in 2021.
Financial Highlights
As far as the interim report from November 2020 indicates, Q3 revenue increased by 20.7% to €40.1 million, and EBITDA saw a growth of 25.7% to €6.6 million. The upward trend from this period was driven by strong development in the B2B segment. Taking a look at nine months of the previous year (January 1- September 30), revenues went up by 18.5% to €117.5 million and EBITDA inclined by 8.5% to €18.8 million.
#6: GAN
The highly-experienced team behind GAN has been part of the entertainment area for almost two decades. Initially known as Game Account Network, the group now represents one of the most prominent operators in the entire industry. Its first B2B arrangement was inked in 2003 when UK Betting plc (now SkyBet) accepted their generous offer. Only a year later, the enterprise entered a successful B2B partnership with Paddy Power and Sportingbet. To date, the corporation acquired multiple accolades such as:
EGaming Award for Innovation in 2006
EGR Awards Social Gaming Supplier of the Year winner in 2012
EGR North America Platform of the Year winner in 2015
Financial Highlights
Based on Q3 data for 2020, considerable growth was spotted in all areas. The revenue for the said period was $10.3 million, which is up 86% from $5.5 million. In addition to this, GAN's market value is estimated at 0.268 billion USD on Jan 1st, 2020.
If you need a short break, here's some miscellaneous Vegas advice for you...but don't forget to see the top 5 big shots of online gambling when done watching!
#5: Melco Group
Established in 1910, Melco International is a company with a rich and lengthy history. In 2017, the enterprise became the sole majority shareholder of its subsidiary Melco Resorts & Entertainment Limited. So far, the corporation has received numerous accolades, among which:
Hong Kong Corporate Governance Excellence Awards in 2009
Corporate Governance Asia Annual Recognition Awards 2019 (14 consecutive years since 2006)
Best Investor Relations Company in Hong Kong in 2019 (eight consecutive years)
On top of that, the shady group chairman and CEO Mr. Lawrence Ho was acknowledged with multiple awards, such as:
"Leadership Gold Award" in the Business Awards of Macau in 2015
"Asia's Best CEO" at the Asia Excellence Awards in 2019
"Asian Corporate Director Recognition Award" by Corporate Governance Asia magazine in 2019
Financial Highlights
Based on the report which encompasses the first six months of 2020, the Group generated a negative adjusted EBITDA of HK$0.89 billion. Also, the loss attributable to owners of the company was HK$3,665.2 million, while the basic loss per share attributable to owners was HK$2.43 per share for the said period.
#4: Genting Group
Almost 6 decades ago, Tan Sri Lim Goh Tong commenced an adventurous journey to make his vision of building a mountaintop resort in Malaysia come true. That's how this investment holding and management company was born in 1965. Today, the Group comprises Genting Berhad and its listed companies – Genting Malaysia Berhad, Genting Plantations Berhad, and Genting Singapore Limited, as well as its wholly-owned unlisted subsidiaries Genting Energy Limited and Resorts World Las Vegas LLC.
Being a global corporation with premier brands, it spans across Singapore, Indonesia, India, China, the United States of America, Bahamas, the United Kingdom (46 facilities), and Egypt, with plans to open a resort in Macau as well. On top of that, the company closely cooperates with Universal Studios, Premium Outlets, Zouk, Hard Rock Hotel, Hilton, and other renowned international brand partners.
Financial Highlights
According to the stats which encompass the first nine months of 2020, the revenue was RM3,298.8 million in Q3 2020. This represents a significant improvement in comparison with the revenue from Q2 2020, which was RM1,108.0 million. Consequently, an adjusted EBITDA was RM1,095.3 million.
Comparing the stats with the previous year's corresponding quarter (Q3 2020), the Group revenue declined by 38% from RM5,295.0 million to RM3,298.8 million.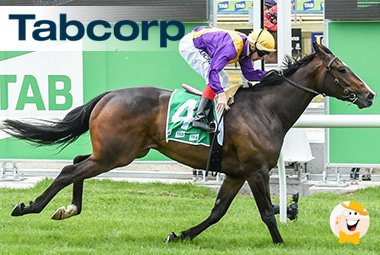 #3: Tabcorp
This mammoth corporation was born in 1961, when Victorian TAB (Totalisator Agency Board) which legalized off-course betting was established. Thirty-three years later, in 1994, Tabcorp lists on the Australian Securities Exchange (ASX). In 2017 Tatts Group combined with Tabcorp Holdings Limited to create a diversified entertainment group under the Tabcorp brand. Employing more than 5,000 people, this enterprise operates three market-leading businesses:
Lotteries and Keno
Wagering and Media
Gaming Services
Among the brands operating under this umbrella, there's Lott (Australia's leading lottery business), TAB (AU's biggest multichannel wagering brand), Sky Racing and Sky Sports Radio (broadcasting racing and sports programs), MAX (leading gaming services provider) and Keno.
Financial Highlights
According to the data for the H1 2020, the company generated a revenue of $5.2 billion, with net assets of $6.0 billion. Group revenue in FY20 was $5,224m, down 4.8% and EBITDA before significant items was $995m, down 11.5%. Lotteries and Keno sector was the biggest contributor to the company's earnings. Revenues were $2,917m, up 1.8%, and EBITDA was $542m, up 5.7%. Gaming Services revenues were $221m, down 27.3%, and EBITDA was $84m, down 42.5%.
#2: Entain (former GVC Holdings)
Holding the reputation of one of the leading sports betting and gaming groups operating in the online and retail sector, Entain is approved to offer services in more than 20 territories across five continents. Equipped with a unique proprietary platform, the corporation offers a diversity of products- sports betting, casino, poker, and bingo online. Furthermore, it operates some of the industry's most acclaimed brands including Ladbrokes, Coral, BetMGM, bwin, Sportingbet, Eurobet, Gala, Foxy Bingo, and a couple of more.
This group was formerly known as GVC Holdings, and in December 2020 it rebranded as Entain. As the management believes, the new name reflects their ambition to be recognized as the global leader in sports betting and gaming entertainment sector.
Financial Highlights
As far as the Q3 report for 2020 indicates, the total online net gaming revenue (NGR) for the said period went up 26%, which represents a nineteenth consecutive quarter of double-digit increase. A particularly strong performance was noticed in Australia with an NGR boost of 64%. According to the Interim report that encompasses the first six months of the year behind us, online NGR grew 19%, while online EBITDA inclined notably +53% totaling at £368.6m.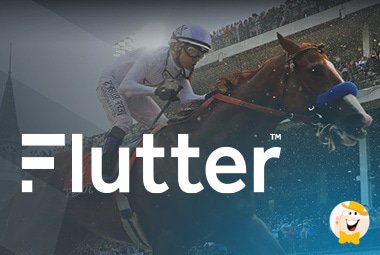 #1: Flutter Entertainment
This international iGaming giant, listed on London Stock Exchange (LSE) gathers five divisions, all of which are widely known as providers of best-in-class products and services. Those are:
Paddy Power Betfair- Paddy Power, Betfair, and Adjarabet brands
The Stars Group (TSG) International- PokerStars Casino and PokerStars Sports
Sky Betting and Gaming
Australia- Sportsbet and BetEasy brands
US- FanDuel, FoxBet, TVG, Pokerstars, and Betfair brands
Its lengthy history dates back to 1948, when Timeform, a sports data and content provider launched in the UK. Forty years later, in 1988 Paddy Power opened its premiering 42 betting shops across Ireland. In 2000 their first website went live, and a year later, in 2001 became the first operator to launch 'In-Play' betting. The acquisition of Flutter by Betfair took place in 2002, and in 2019 this massive corporation started running its business under the name we know today- Flutter Entertainment plc.
Financial Highlights
As far as data comparison from H1 of 2019 and 2020 indicate, 2020's first half was marked with a strong performance in terms of revenue. Sports revenue increased from £1,117m to £1,199m (+8%), whereas gaming revenue went up from £858m to £1,190m (+40%). This gives a total growth of 22%. The upward trend was noticed in EBITDA- from £523m to £684m, which is a significant increase of 35%.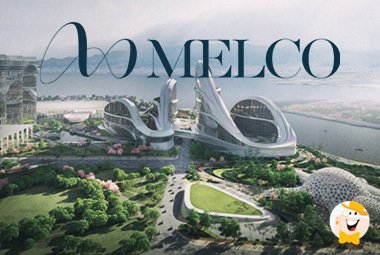 Enhanced Safety Measures, Penalties and Final Thoughts
Current health crisis aside, the industry has been putting plenty of effort to keep the environment safe and clean. To strengthen up protection measures, a couple of the most reputable regulators signed the Memorandum of Understanding (MoU). Also, new policies were established regarding VIP schemes, self-exclusions, limits for playing sessions, and advertising. Perhaps the hugest change that marked the year behind us was the credit card ban in the UK, which became effective on April 14.
Still, despite the rules being pretty straightforward, some companies get penalized for failing to comply. Do they breach them by accident or on purpose? It's hard to tell.
One of the examples is Kindred...
...who has been issued a warning and sanction fee in the sum of SEK 100 million from the Swedish Gambling Authority. As far as the regulator stressed out, Kindred was offering incentives in early 2019 in a way that is non-compliant with the new Swedish Gambling Act. The same regulator published a list of 19 gaming companies that were banned by the Swedish Gaming Inspectorate.
Furthermore, Malta Gaming Authority canceled authorization for numerous brands and denied its connection with some problematic suppliers. In addition to this, the Gambling Commission of Great Britain also suspended operational licenses for a couple of service providers.
"Maybe this year, we ought to walk through the rooms of our lives not looking for flaws, but looking for potential." -Ellen Goodman
While we DO always look for potential, and strive to give you the finest iGaming industry can offer, we shall still keep on looking for "flaws" as well…just to make sure they don't spoil your player experience.
What impressed you the most in 2020 iGaming-industry related? We'd like to hear from you, so hit the comments section below and share your thoughts and impressions with us.
Finally, a special thanks go to Alex Hoffmann, who helped us introduce you to all the titans of the iGaming industry!
Source:
"World Top Gambling Companies List by Market Cap as on Jan 1st, 2020", value.today, January 2020.
"the industry has been putting plenty of effort to keep the environment safe and clean"
Back to articles