Back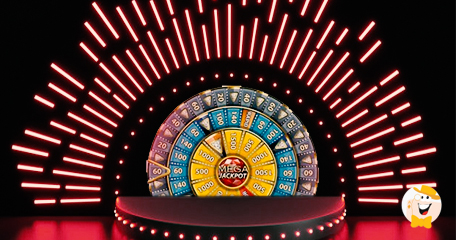 For all the Sturm und Drang of iGaming and sports betting, 2019 was quite a year. Increased awareness to regulate gambling just as any other human proclivity led to comprehensive legalization efforts around the world, particularly in the United States. Software providers unleashed an extraordinary level of creativity that resulted in new releases and cross-over between games on pace with the inexorable super-fast tempo of our contemporary lives. Technology advances enabled multi-channel integration, in addition to mandatory mobile devices availability, while live dealer streaming rejuvenated the table games.
In such a versatile, innovative, and experience-led environment of online gambling, players enjoyed not only increased chances but also improved levels of protection and responsibility. New initiatives, platforms, and KYC procedures — to name only a few — serve as a testimonial of both the mature and nascent nature of the iGaming industry.
Reveling in a knowledgeable approach that came as the outcome of the proper synergy between regulators, casinos, and affiliates, 2019 has been rather generous in creating a balance between the entertainment value of gambling, the social necessity to embrace it in a meaningful manner, and benefits of well-regulated worldwide markets.
We can only expect that the ensuing efforts in 2020 will build upon those cornerstones, including the implementation of necessary yet not quite popular limitations.
After all, the sheer nature of gambling can fit into a single sentence coined by Al Davis — Just win, baby — thus eventual boundaries and restrictions are only a requirement that serves us all. (Without speed limiters, cars can travel infinitely faster than they do nowadays, but these devices exist to protect the passengers; same is here.)
In return, quite fittingly…
…2019 has also been munificent when it comes to online slots wins.
And, while we strive to keep track of our members and their interactive winning experiences regularly — same goes for land-based casinos gains — this time we intend to delve into the biggest bada boom online wins of the year.
Yes, we're talking about the fat, most impressive jackpots as we sift through the Top-6 winners in 2019 and slots that created millionaires.
Let's pull the lever.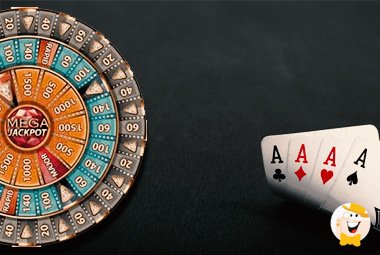 #6 Mega Fortune, $3.65 million
On September 19, a British player at Gate777 Casino — operated by White Hat Gaming — placed €0.5 ($0.55) bet while playing Mega Fortune progressive online slot from NetEnt and won €3.3 million jackpot.
Similar to other winners on this list, except for one, he or she decided to remain anonymous; so, very little information is available on how it achieved this. What's known is that the player was a regular customer at this online casino and that it triggered the jackpot through the single bonus game.
Other details, including whether this was desktop or mobile device win and whether the wheels were stopped by auto-stop or manually — although the latter might have been a more logical choice — remain unknown to this date.
It's no secret that it pays to be a loyal partner, friend, employee, or a customer; in that regard, this win might be just a simple 'reward'. But in terms of bet size, it's an astonishing one, which is what makes it one of the best returns in the whole year.
#5 Mega Fortune Dreams, $4.92 million
On March 13, a 65-year-old woman from Scandinavia landed a €4.33 million jackpot while playing NetEnt's Mega Fortune Dreams at Betsson Casino. Other than serving as a reminder that gambling knows no age, the real kicker in this one is the way she did it.
The stake was €4 ($4.53); after a few spins on this 5-reels, 20-paylines progressive slot, she kicked-off bonus game, the Wheel of Fortune. mega-fortune-jackpot-300x300.png
Now…
…to get to the center and a sacred Mega Fortune Dreams Jackpot, you have to make it through all the outer rings. You have 20 seconds to stop the wheel, attempting to enter the next bonus round; each hit brings you closer to the jackpot.
Our Scandinavian magician did precisely that. Step by step, she made it through all the rings straight to the center where she hit the jackpot.
The most devoted players of this game claim that there's a virtually zero chance for such a feat unless one's really playing this game, going as far as quoting "you've got to be in it to win it" proverb.
While we don't know whether she turned auto-spins on or off, the simple fact that she somehow persevered through this face-off with chances speaks volumes about her determination — and vital decision-making skills or out-of-this-world intuition — which were obviously enough to satisfy Goddess of Fortuna.
#4 Mars Attack, $5.52 million
On February 13, Sean Doyle, a 33-year old chef from Newcastle, Co Down, Northern Ireland, pocketed £4.3 million at Paddy Power Casino while playing Mars Attack on his mobile phone.
As Sean describes in an interview for Belfast Telegraph, he watched until the jackpot reached £1 million and then switched off his phone, stating "I couldn't look. When I got home, I couldn't believe my eyes after I saw the final amount!"
While his statement provides a provisional context of playing online slots on the go, the real gem comes when you consider Sean's further intentions.
"My sister is a single parent in New Zealand with three kids, so I'm delighted because this means I will be able to help her out. I also have three brothers, my parents, and a few aunts and uncles, too," he said while also pondering on the possibility to open his own business afterward.
On the other hand, in a manner of a true working Irishman, he reported to work at 9 am the very next day — which happened to be Valentine's Day. Commenting on his success, Paddy Power Casino anticipated that Sean, who was single at the moment, won't be in such relationship status for long.
This great story is also yet another reminder of the social benefits of legalized gambling, in addition to myriad positive impacts on societies in well-regulated markets.
#3 Mega Moolah, $6.07 million
On May 4, also known as Star Wars Day, an unknown player won CA$8.16 million at JackpotCity online casino. It was the third time in 2019 that presumably Canadian punter hit the jackpot on Mega Moolah in the span of sixty days (this public assumption comes from the currency and the amount of money left in the jackpot pool).
Somewhat understandable, no more information exists on how this Hockey Jedi aligned its reels, as well what exact Mega Moolah game — the original, 5 Reel Drive, Isis, or Summertime — did it played.
What indeed remains as the fact is that the Force was with her or him on that day.
Speaking of which …
…there was undoubtedly some powerful relation between Canadian Dollar and Mega Moolah jackpots in 2019. All in all, six players took home no less than CA$ 46.6 million, close to $34.8 million.
We'll cover the three biggest ones — this and the remaining two.
The three others were hit in August (one, $4.5 million, unknown casino) and in September (two, $3.58 million at Yukon Gold Casino and $3.35 million, unknown casino).
Since the frequency of Mega Moolah progressive jackpots is well-documented — up to this date, the world-renowned progressive slot from Microgaming has made 70 online slot millionaires — you may consider these three as honorable mentions. (Such commendation should also include $3.58 million jackpot hit at Genesis Casino, again on Mega Moolah, on $7.98 bet, on November 8.)
#2 Mega Moolah, $12.94 million
On March 5, 2019, an unassuming punter clicked the button and hit the jackpot while playing at Luxury Casino. To this day, his or her identity remains unknown.
The USD currency implies that the patron did not come from the European Union or the UK. Thailand or India is mentioned as possible destinations on a couple of online resources, although the lucky one can reside anywhere.
One thing is certain — it does not come from the United States since the Mega Moolah is not available to American residents.
Be it as it is…
…it might be safe to bet that with such money at the account, this lucky player might have just opted for a tranquil retirement.
On the side note: The very next day, on March 6, another player at the Captain Cooks Casino hit the jackpot of CA$ 3.3 million — close to $2.46 million — also on Mega Moolah progressive slot. The punter opened his account in the casino on that same day and hit the grand prize after 33 spins.
Both the Luxury Casino and Captain Cooks Casino are members of the Casino Rewards Group.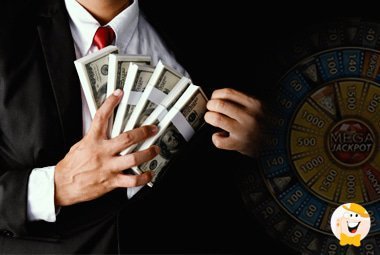 #1 Mega Moolah, $15.12 million
On January 30, Microgaming's progressive slot at Zodiac Casino created the first jackpot millionaire in 2019 — the exact amount was CA$ 20.06 million — and crowned the undisputed champion on this list.
The win also created two landmarks.
It was the first time in the history of Microgaming that the jackpot raised over 20 million in currency used to play the game, and it was also the first one ever above a 20-million mark won in any money (that is, not taking conversion rates into account).
While the identity of the player remains unknown, it might be correct to assume that it resides in Canada.
If this is the case, the win makes this player the biggest jackpot winner in the Great White North's history — the next two jackpot millionaires sit at CA$11.6 million, won in August and November 2016, respectively.
Also, this win creates 13th Mega Moolah millionaire that landed jackpot prize in CAD.
For pattern seekers, it's interesting to note that before this particular win in January 2019, Mega Moolah landed yet another jackpot on September 29, 2018. The amount was €18.9 million — close to $21.9 million — won by presumably European player at the Grand Casino Mondial. Up to this date, this is the highest win on Mega Moolah, which also holds Guinness World Record.
Even more impressive, these two iGaming hubs — the Zodiac Casino and Grand Casino Mondial — are also members of the Casino Rewards Group, just as two casinos at #2.
The Takeaway Jackpot
It would take an infinitely longer article to mention in detail all other players-turn-millionaires by progressive online slots in 2019.
The complete list would also include stories on providers such as Yggdrasil ($3.36 million on Joker Millions at Casumo Casino, at $0.55 bet, awarded to female player from Finland) or Playtech ($1.67 million on Gladiator Road to Rome at Codere Casino in Spain) or IGT ($1.65 million on Siberian Storm at NetBet Casino), as well as recently regulated markets such as Sweden ($2.8 million on NetEnt's Mega Fortune, at the brand new Hyper Casino, launched in 2019).
With that in mind…
…we've made this list driven by the inclination to present various types of patrons and different ways they used to achieve the ultimate goal of any gambler for the last couple of thousands of years — to live better.
One thing, however, comes to attention.
All of the jackpots were won by playing original games from legacy providers, in reputable casinos governed by well-regulated jurisdictions. All winnings found their way to winners; there was not a single hiccup regarding the payments. All players made prudent decisions and opted for progressive and high-RTP slots. Everyone benefited, including the casinos, which gained an unprecedented amount of PR that's always good for new business.
To put these life-altering financial gains of progressive online slots wins into perspective, the most massive land-based casino jackpot win in the history is $39.7 million, won in 2013 at MGM's Excalibur by 25-year-old patron playing $100 Megabuck one-armed bandit.
So…
…perhaps the most significant takeaway of 2019 is that if we indulge in gambling through the well-governed framework, run by certified professionals in legalized eco-systems that provide for appropriate levels of players' protection — everybody can win.
Of course, who'll be receiving such grace is up to luck and chances, but the choice to create such a gambling environment is up to us.
And therein, in between chances, choices, and occasional millions of dollars, lay all the fun — which is what gambling should be at the end of the day.
Have tons of it in 2020, and who knows, perhaps soon enough we'll be writing about you!
"the Top-6 winners in 2019"
Back to articles