Back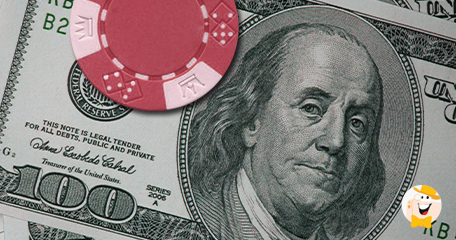 Remember the blackjack dealer in the Chevy Chase movie about being in Las Vegas? I once ran into his twin brother.
Whoever created that sardonic, devilish 21 dealer who decimated Clark Griswold's bankroll while laughing at his efforts to beat the dealer, was brilliant. The movie was funny, earning over $38 million in box office receipts, but the scene with the bald dealer who beat Chase was priceless.
A few years ago when I was still married, I, unfortunately, collided with a dealer just as devastating as that one. He was not as devious as Griswold's dealer, but he was just as deadly. He just could not seem to lose.
The funny thing was I liked the dealer. He seemed to be sympathetic to me. And he seemed genuinely unhappy when he kept busting my hand and outdrawing me when I made a good hand.
I had taken my wife, her mother and her younger sister to Las Vegas for the weekend to celebrate something or another. We were staying at The Orleans. At the beginning, we had a great time.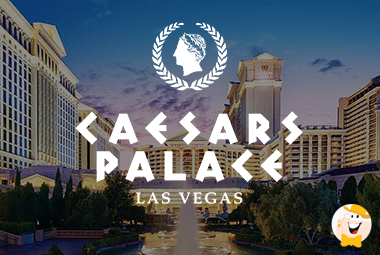 We visited the special theater next to Caesar's Palace, the one where viewers practically become part of the action since the movie envelopes the theater goers. After that we had a scrumptious dinner at a great restaurant on the Strip. We ate steak, lobster, baked potato and finished up with an incredible dessert that made our stay memorable.
I had given my wife my money, since I didn't want to do anything foolish. She had several hundred dollars and everything went fine until Sunday. We had planned to leave Las Vegas around 4 p.m. for the four-hour drive back to Phoenix. At 2 p.m., I took what money I had, about $60, and sat down at a table to play a little blackjack.
The dealer's name was Walter. He was a sad-faced little man who forced a smile as he dealt the cards.
The conversation went something like this as he shuffled the cards prior to placing them in the box.
'Is this your first trip to Las Vegas?'
'Oh, heavens no,' I said, laughing. 'I come often. I'm a poker player.'
He did something fancy with the cards, splitting the deck and running them together. It was impressive. 'Oh, what kind of poker do you play?'
'Just about anything as long as it's legal. You boxed a card.'
'Oh? Sorry. Thanks for telling me.' He removed the boxed card from the deck and placed it into the box. Then he began dealing.
He dealt me two jacks for a 20 and gave himself a blackjack.
'That's not a very good start for you, is it?', the dealer said.
'No, it isn't.' I tried to smile. 'Don't let it happen again.'
He laughed. The laugh sounded artificial. 'That's very funny. I'll try not to.'
For the next hour he continued dealing himself winning hands. I lost my $60 and asked my wife for money. She handed me a $100 bill. It took me about thirty minutes to lose that.
I was beginning to feel a little like Clark Griswold, but I kept my cool as well as my smile.
'Can you give me another hundred...please?', I said. Nan looked at me and gave me the hundred.
The dealer waited until he counted out the chips, then he dealt me a hand. The total came to 15. He was showing a king. I hit the 15 and promptly busted. This time it took about 15 minutes to lose the $100. I asked my wife for another bill. The dealer's eyes were glassy.
'I'm afraid I'm not very lucky for you,' he said. 'Sorry. Your luck's going to change.'
It didn't. I lost that hundred. Linda, Nan's sister, said, 'When are we gonna leave? It's 3:30.'
'Later,' I snapped, glaring at the dealer. He shrugged helplessly.
'Really, I'd like for you to win,' he said.
'Sure you would,' I thought, but I kept the words to myself. 'It's okay...It's ... just...part...of the game,' I muttered.
Nan reached into her purse. 'This is the last hundred,' she said. 'No more money. After this, can we just leave?'
'Of course,' I said, staring at the dealer like he was a viper rattlesnake I wanted to kill.
He dealt me a blackjack and paid me off. Then he dealt me a second blackjack. He seemed visibly relieved.
'See, I told you your luck would change,' he said.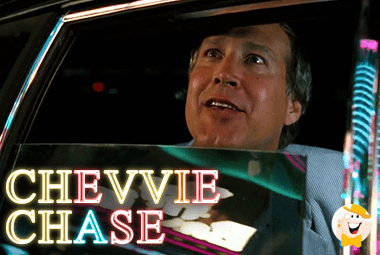 I doubled my bets and he dealt me two winners in a row. I bet more money, caught an 11, went down for double -- and hit a 21.
'Wow,' Linda said. 'You're on fire.'
The dealer grinned. 'I'm so glad,' he said softly.
In less than 30 minutes, I won back all my losses and I kept winning. I added another $300 to my stack. Nan glanced at her watch.
'It's 4:30,' she said. 'Can we go...please?'
I said, 'Let me play until I have a losing hand. Then we'll leave. Deal?'
'It's a deal,' she said.
I kept winning hands until I had more than $600 in winnings. Then I busted on a 16. I began collecting all my winning chips and gave the dealer a tip.
'I'm so happy,' he said in a gentle voice. 'Have a nice trip.'
Linda smiled. 'Do you say that to all the players?', she said.
"He just could not seem to lose."
Back to articles