Back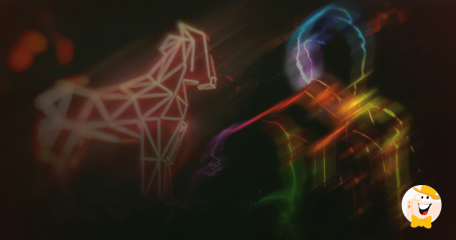 Harold Smith Sr. was drinking and he was in the mood to gamble. The fact that he was riding his favorite horse had nothing to do with it. He lowered his shoulders and urged the horse into a gallop through the wide doors of Harold's Club, the seven-story casino in downtown Reno that he, his father Pappy Smith, and younger brother, Raymond, had founded.
Harold Smith Sr. wrote a book about his riotous life as a gambler and casino owner. 'I Want To Quit Winners' was published in 1955. He gave away thousands of copies of the book to promote Harold's Club and it became a best-seller.
After reading the book some 20 years ago, I decided I wanted to meet and interview the author. I traveled to Reno and for a long weekend searched the streets, the alleys and the bars of the city for Harold.
I was always one bar behind and never found him. He died at the age of 75, a victim of alcoholism and depression.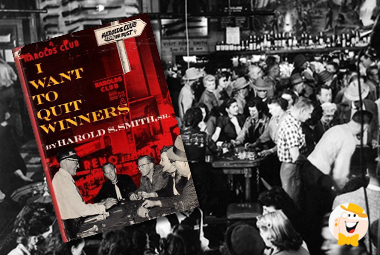 But during his life, Harold Smith Sr. and the rest of the Smith family lived like kings. Harold's Club became the most publicized and popular gambling casino in America. Its slogans were posted far and wide: HAROLD'S CLUB OR BUST, I LOST MY SHIRT AT HAROLD'S CLUB (showing a nearly naked man in a barrel) or HAROLD'S CLUB 7,500 MILES on a snow swept mountain near Fairbanks, Alaska.
The Harold's Club story started in Vermont where Pappy Smith eked out a living running a dairy farm. He married a 16-year-old neighbor girl, one of five wives he would wed, and they lived a life of hard work and little profit.
Pappy grew tired of the drudgery. He liked carnivals and was envious of the pitchmen who ran the games. He thought that would be a more interesting life and sold the farm, moving to northern California where he began working for carnivals.
He bought a roulette wheel and took it to Reno, which had legalized gambling. Pappy always ran an honest game and set up a casino in a small building in the downtown area.
The Smiths began adding to their casino until it was seven stories high. They were personable with their customers, were the first casino owners in Nevada to hire female dealers, and made a practice of giving losers some of their money back so they could afford to get home. Employees of the casino estimated they returned at least $500,000 a year in this manner.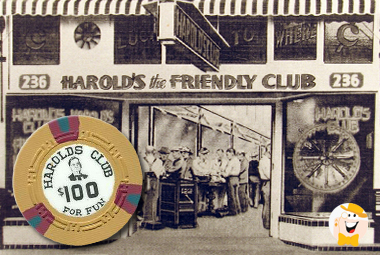 As the popularity of Harold's Club soared, Harold Smith Sr. began staging classical concerts in Reno, hiring Metropolitan Opera stars like Lily Pons and Dorothy Kirsten to entertain visitors. They bought other property including a motel in Sparks, Nv. and a trap shooting club that staged tournaments that drew up to 1,500 shooters.
Signs were posted prominently in the casino warning that 'Nobody can win all the time. Never bet more than you can afford.'
Harold Smith Sr. served in the U.S. Army for two years at the end of World War 2. After he returned home to Reno, he discovered his wife had been seeing other men and wanted a divorce.
He was already a drinker, but the divorce made his drinking and heavy gambling worse. He got into arguments with his father over the two vices, but Harold didn't listen.
Despite their family fights, the Smith family was a boon to Reno. They were responsible for building the I-80 freeway from San Francisco through the Sierra Nevada Mountains to Reno. They paid for community fireworks displays. They gave $1,000 college scholarships to one student in each of Nevada's high schools from 1946 to 1959.
The casino featured a big collection of old western gun called 'Roaring Camp.' A music room had a large collection of player pianos and nickelodeons, with old wagons hanging from the ceiling. The dealers dressed western.
No, Harold Smith Sr. did not quit a winner. But he contributed to many winners along the way. The family eventually sold Harold's Club to Howard Hughes. Today it is owned by a corporation and its colorful history is simply a part of the distant past.
"Pappy always ran an honest game"
Back to articles