Back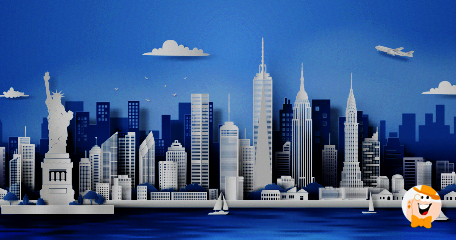 I don't know what it is, but there IS something about New York and New Yorkers that makes them DIFFERENT.
Back in 1976...
...I discovered a magazine that needed writers. It was new, it was different and its appeal to America's readers was widespread. The magazine was People Weekly and Hal Wingo, the editor, asked me to be People's Arizona correspondent.
In its startup phase, People would team up a photographer and a writer to cover a story. The magazine had a team of photographers on call in all the major cities.
I hit the ground running with the publication and would submit story ideas to Wingo almost on a daily basis. That was how I met Paul Degruccio, a photographer and cinematographer who was born in Brooklyn.
Paul was a fast-talking New Yorker with a Tony Curtis grin. When we met, he was working for a weekly newspaper, but he had much bigger dreams.
He and I became friends and over a six-year period, we covered dozens of articles for our rapidly growing magazine.
A news junkie with a talent for finding celebrities, Paul was an idea person who had an insatiable curiosity that led both of us into intriguing situations. Being a New Yorker, he thought like a magazine editor and came up with many story ideas that were accepted by Wingo.
Paul's parents had retired to Las Vegas. His father had been a police officer and his mother played the slot machines. She loved video poker and when Paul and I would travel to Las Vegas for a weekend, we would stay with them and make the round of casinos.
I had so many journalistic adventures with Degruccio, I don't know where to begin:
We interviewed a dentist who had built a castle in the desert after his fiance left him for another guy. The castle had a moat, a dungeon and a bar where the dentist spent much of his time gloomily contemplating life, women and all its pitfalls.
A local sports promoter named Bill Grier came up with an idea of sponsoring boxing matches in bars. He would stage a makeshift boxing ring and let rivals slug it out after a few beers. 'Bill Grier's Barroom brawlers' was one of our early successes for People.
Paul had a friend in Scottsdale who was a hair stylist and a friend of Farrah Fawcett, who found fame as one of 'Charlie's Angels,' the successful television adventure series. When she made an appointment to have her stylish hair cut, Paul and I were invited to photograph the event.
We even went on a 100-mile cattle drive to commemorate the American Revolution. In 1976, a group of Arizona cowboys drove a herd of cattle to mark the event. Paul and I rode horseback in sweltering heat, much like Billy Crystal and his two friends did in 'City Slickers.' We even participated in a fight in a Mexican cantina when a couple of drinkers got out of line.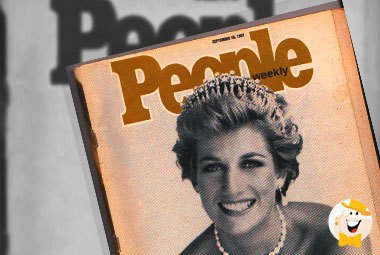 One of the traits that makes a good photographer is the ability to summarize a story in a single photo that tells all!
Paul had the rare ability to do that and it made my stories read better. I still remember the article we did on Edgar Sims, who invented Mickey Mouse ears to help people who were hard of hearing 'hear' their television sets better.
Paul got a group of people together in a room wearing the Mickey Mouse ears and facing a television set with their back to the camera. It was a fabulous shot and helped sell the piece!
Paul and I did magazine work for numerous publications, including the National Enquirer. We traveled to the White Sands of New Mexico to photograph and write a story on a movie that George Lucas was filming, 'Return of the Jedi.' Lucas had built a six-story spacecraft in the White Sands that was unique because it had the face of Darth Vader.
After I left my position as a reporter with the Phoenix Gazette, I lost touch with Degruccio. He became a cinematographer and made a couple of low budget films in Arizona. He also became part owner of a New York restaurant. He also shot a great photo titled 'Little Squirt,' of an infant holding a hose that is running. The photo is widespread and you can view it on the Internet.
Paul has a wild sense of humor.
When he was growing up in Brooklyn, he was hired as assistant manager for a large theater. After a few months on the job, the owner told him he was promoting him to the manager. Degruccio thanked the owner and asked why he was chosen for the promotion.
The owner told him:
"Paul, I checked the books. I found you were cheating me less than the other employees." That's the kind of compliment you can only get in New York.
Today Paul and his wife, Barbara, who looks like Talia Shire, live near Phoenix. I am planning a trip to Arizona and hope to hook up with my pal to discuss old times, old friends, and old memories.
"so many journalistic adventures with Degruccio"
Back to articles