Back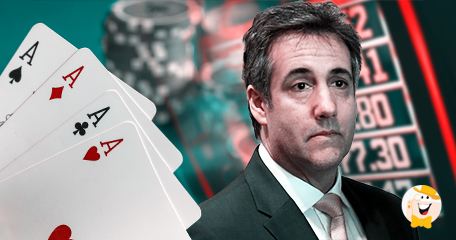 The Atlantic, a 196-foot casino cruise ship departing the Miami Beach Marina to an offshore location in the summer of 2003, boarding up to 500 patrons to gamble unhindered by the state regulators.
Michael Dean Cohen — at the moment an attorney in private practice that will have in time become a vice-president of the Trump Organization, a special counsel to Donald J. Trump, a deputy finance chairman of the Republican National Committee, and a personal lawyer of the 45th President of the United States — served as Chief Executive Officer and was a key investor of the enterprise that started as a promising endeavor but soon succumbed to debts and ended up gambling with other people lives.
A multi-deck cruise ship hosted twenty-seven tables for roulette, baccarat, blackjack, poker, and craps, a couple of hundred slot machines, number of bars and dining rooms, a dance floor, and usual gambling paraphernalia spread on 40,000 square feet.
The Atlantic Casino was operated by MLA Cruises incorporated in 2002, as a partnership between Cohen and three Ukrainian emigrants, Arkady Vaygensberg, Leonid Tatarchuk, and Valentin Laskov. The ownership group reflects Cohen's long-standing and well-documented connections to Russia, including a marriage to a Ukrainian woman.
Founders' contractual agreement, initially obtained by BuzzFeed, tells the story of varied investments.
Cohen's commitment was $1.5 million, Vaygensberg and Tatarchuk held shares without backing due to their "expertise and experience" — each of three owned 30% — while Laskov brought $800,000 to control remaining 10 percent.
The 97 gross tons catamaran motor vessel sailed twice a day, twelve times per week, three miles off Florida shore in times when coastal gambling was a legitimate business.
In 1992, the Congress enacted the Cruise Ship Competitiveness Act allowing for games of luck and skill onboard the U.S. cruisers in the international waters as long as the ship stopped at foreign port en route and spent more than 24 hours at sea.
In 1994, the U.S. Congress gave additional blanket approval to all cruises and created covered voyages exception that allowed gambling ships to operate at will unless the state specifically prohibited it.
Florida did not. Furthermore, the State Constitution identifies state waters to extend three geographical miles from the cost which allowed ships to operate so close to the shore, staying well within the state jurisdiction and effectively suspending twelve nautical miles federal extension of the international waters.
Consequently, in 2003, the business of cruises to nowhere — nicknamed for no interim stop-over between the departing and returning port — was booming.
We see from Florida Senate report on gambling ships that seventeen casino day-cruisers serviced more than 3.5 million people, paid close to $6.5 million in state and local taxes and fees, spent $82 million on goods and services purchased from local vendors, employed over 3,000 people with total payroll of $63.3 million, and played an "important role in Florida's economy".
The gross gambling turnover in the state was $12.3 billion in FY04, compared to $78.7 billion nationwide, according to H2 Gambling Capital.
Finally, the gambling-related revenues were non-taxable in the state at the time. (Editor's note: taxes in the report above are related to admissions, alcoholic beverages, income, purchases, licenses, fuel, property, and such, which additionally highlights "fair share of state and local taxes" that cruises to nowhere paid in Florida.)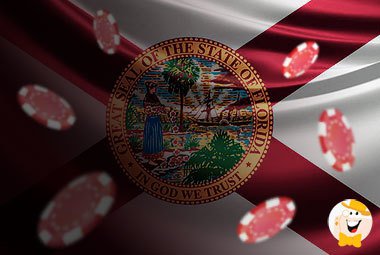 Darkness in the Sunshine State
Labeled as a sensation and heavily supported by advertising, the Atlantic Casino kicked off to a great start.
The demand was high. The only other states at the East Coast to legally provide for offshore gambling were New York and South Carolina, though on a much lower scale and without southern climate blessings.
The opportunity was enticing, too. Players would embark for a daily cruise (could legally stay up to twelve hours at sea), gamble at will without breaking the law, enjoy in all the amenities including non-taxable wins, and disembark well before bigger losses took better of them.
On top of it, the institution of shipboard casinos has a long tradition in the history of American gambling.
However…
A couple of months later the Atlantic Casino was derailed with mounting debts.
What caused the collapse is open for bona fide debate after all investigations had their say.
The reasons can range from the emergence of large ocean cruisers that concomitantly offered to gamble onboard up to the irresponsible casino operations and shady ownership group counseled by David Goldstein, at the moment in a number of businesses with Alvin Malnik, accused by gambling officials to be a close associate of Meyer Lansky.
To a certain extent, from this standpoint in time, the concrete explanations are less relevant.
What isn't is that the Atlantic Casino ended up owing $2.4 million to the marina, $950,000 to a consulting company doing promotional work, $400,000 for a boat slip lease, $360,000 to a customer injured while in rough seas (never reimbursed regardless of the court ruling), large sums of money to employees (most of which never saw a dime), and even more to players, paid pennies on the dollar for what they were owned (if they were paid at all).
Consequently, one day, the casino cruise ship just wasn't in the marina anymore. Endgame amounted to at least 25 lawsuits against owners.
No one showed at trials on behalf of the defense, ever, in spite of the court orders.
A number of lawsuits ended when plaintiffs got financially exhausted to further pursue the litigation, with cases being dismissed when it became clear that the Atlantic Casino had no assets left. The largest creditors were compensated by funds coming from the boat sale and through private settlements for less money than originally claimed.
Michael Cohen was not personally named as a defendant despite being the CEO of the Atlantic Casino and MLA Cruises, a fact he diligently listed in his official biography during the unsuccessful bid for the New York City Council in 2003.
The company dissolved a couple of years later. By that time, Cohen has begun to enjoy in the insulation of work for Donald Trump and boarded on his own cruise to nowhere.
In time, it will lead him toward lying to both the Senate and House committees, nine guilty pleas to federal charges, sentencing to three years in prison, and six hours testimony in front of the House Oversight Committee of the U.S. Congress in 2019.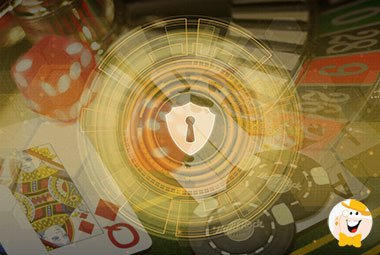 You Shall Not Pass!
To be clear, this is not the critique of Michael Cohen or his bad investment. The problem is not in the implosion of casino although the handling of consequences is highly questionable from a professional, ethical, and moral standpoint.
Here is the thing.
This is just a high-profile case of which you probably would never hear if it didn't involve person so close to the highest federal office in the United States.
But guess what?
In an online gambling reality, this may happen in any jurisdiction without a proper governing body, in any unchecked online casino, at any unregulated gambling market, in any realm where players are not informed and protected as they should be.
Every. Single. Day.
To a progressive iGaming affiliate, the Atlantic Casino is no news at all.
Instead, it's something we take care of on daily basis, preferably by preemption.
Hence the in-house account managers' department, Direct Casino Support System, reviews of gaming houses, Affiliate Guard Dog, quality controllers, LCB Seal of Approval for iGaming websites, data analytics department, more than 500 casino representatives, multi-language options, chat operators, rogue casinos warnings, internal researchers, expert engineers supervising games' hosting environment, fair gambling certification.
This aegis serves one purpose only — to advice and protect the players from the position of the powerful and knowledgeable source.
Make no mistake, this is not propaganda stuff. If it was a marketing stunt, we would be telling you that it's only fifty percent of our employee profiles, we would continue to write about methodologies, processes, and our industry's firsts which would be blah-blah-blah reading. We're just not into that.
What we are into is the change of the industry for better and the impact of our work into the lives of others, letting our deeds tell our story.
Thus, this is about basic needs that any gambling industry must meet.
When we say basic, we mean it just as breathing, food, water, sleep, and rest are basic human needs.
To approach gamblers' needs for advice and protection in such manner is a prerequisite for a successful gambling ideology tasked to provide for two remaining basic human needs — security and safety.
Only when we have our basic needs met can we look for others like self-esteem, confidence, respect, lack of prejudices, achievement, prosperity. You don't build the house on the sand.
The Atlantic Casino ...
...is a story of ruthless management that took advantage of players and all parties involved. It is the case where gamblers were not informed nor forewarned in the activity that cost money and sometimes even more than the currency itself. It is the system that operated without properties of regulated jurisdiction because the shipboard casinos were not the subject of any gambling authority.
The Atlantic Casino is also an important reminder of professional capacities needed to run a profitable gambling operation in a legal environment — Donald Trump was famously unaware of baccarat volatility and game's house edge during the encounter with high-roller whale in his casino.
The Atlantic Casino is a reflection on the magnitude of consequences that ethical inaptitude in gambling operations can produce. Hence the certification of casinos — at the end of the day, it is a business where players' hopes and expectations are funded by their own money with the very uncertain and uneven outcome. As such, it cannot and must not bear the weight of personal ownership benefits (other than ones gained through their shares).
The Atlantic Casino is something that should never happen again. If it's up to us, it won't.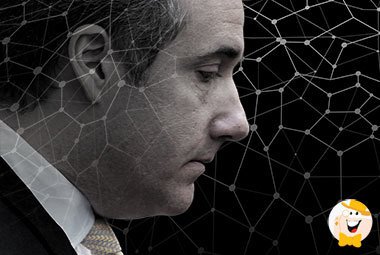 Depthless Complexity
Now, no man can tell another one what to do or not. We all have to make our own decision. That is the choice, a right we're given by birth. By exercising it, we entitle ourselves to consequences; we earn them, good and bad, exemplary or catastrophic.
On the other hand…
Every man can provide the other one with the advice, a thoughtful and benevolent opinion to be used as an option when decisions are made. Shall we offer an opinion or not is a matter of our will, something we're also given by birth to always have. In doing so, we empower others to be better, or sometimes, worst (also known as 'bad advice').
Although…
For this to work, an additional requirement is needed — an advised person to want the advice in the first place, and to act upon one provided it is deemed valid. Sometimes it requires us to suspend our known and be open to unknown, other times to unlearn stuff and to unhabit ourselves from substandard practices. (Editor's note: 'unhabit' doesn't even exist as a word, but you get the message: get rid of bad habits.)
And therein lays the rub. We always think we know best. We hardly listen, want to experience everything by ourselves, repeat it-would-never-happen-to-me mantra time and time again. We just love to learn things the hard way.
Perhaps timeless Eleanor Roosevelt can help us with the most fitting context of this exactitude:
"Learn from the mistakes of others. You can't live long enough to make them all yourself."
When we take human nature into consideration, including our inclination to gamble since the dawn of time, and make an effort to locate the missing part that is to prevent the reoccurrence of the Atlantic City, one thing came to mind.
A meaningful, accountable, transparent, and sustainable gambling ideology — "a collection of normative beliefs and values that a group holds for other than purely epistemic reasons" — grounded in legalized gambling markets, developed regulatory bodies, educated and certified casinos' professionals, powerful and knowledgeable affiliates as watchdogs, all of which are to serve receptive and responsible players.
You might wonder what the missing part is so far.
Compatibility and complementarity of the system as a whole. We never had all of the components working concurrently.
Until now.
This is the fundamental reason why we need to proceed with gambling legalization efforts both in the U.S. and worldwide. Only the regulated environment can provide conditions necessary for integration and growth, regardless of how slow or painful it may be. We can only look into our evolution and history for the myriad of testimonials to support this notion.
Our legal institutions, even with their occasional ineffectiveness, are well established, based on principles of nations they operate in. When it comes to the United States, the regulation frameworks at disposal are the most advanced and sophisticated in the world.
We will always have grievances of some kind.
There will always be 'them casinos' and 'those players' comments. Taxation and states' revenue quarrels with federal authorities will happen again, particularly considering $113 billion worth industry of gambling in 2018. Owners that don't understand casino business will always try to get in. Players that overcommit themselves regardless of instructions and warnings will keep coming. Differing opinions on industry management will continue to exist, as they should. New initiatives and ideas will occur, so will new debates and new horizons.
But they will all be public and transparent in accordance with the complexity of gambling as a social phenomenon, guided by responsibility, regulation, and players' protection as paramount KPIs.
Balance is the keyword of such gambling ideology.
The Atlantic Casino was allowed to happen as a blatant case of ownership hubris and the abuse of players on a scale that even state courts were unable to handle because, ultimately, the legal pendulum of gambling was swinging from one extreme to the other. (Now you can, then you can't, see the loophole, well it's a brick wall, but if you then maybe, although not exactly, possibly it might, perhaps not, but if you know the right people…)
No harm, no fault — that's what the evolution is all about.
However…
If we are to avoid being left to our own devices in the future — regardless of our personal opinions on individuals mentioned here, that is something we can all agree as necessary, probably even Michael Cohen who lost $1.5 million in the Atlantic Casino gamble — we have to balance our lives and gambling meaningfully.
It's not the question of a wish. It's a necessity. Like any experience, psychological or philosophical thought and religion teach…
…without balance, there is no us.
Such loss is something we cannot and we will not have.
"soon succumbed to debts and ended up gambling with other people lives"
Back to articles