Back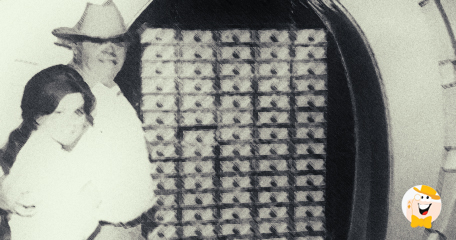 As a young reporter working on newspapers throughout the Southwest, we would sometimes come up with a story idea that was big enough to stop the presses.
I don't know if this story is that big. But the question has always intrigued me since the death of Benny Binion in Las Vegas some years ago:
Where did Benny bury his money?
Here are the facts.
Benny Binion, who built Binion's Horseshoe and a number of other lucrative casinos in Las Vegas, was a rich man.
It's also a fact that he did not believe in banks. He buried his money. And from the small information I have managed to glean from some Las Vegas citizens, he didn't bury it very far from the Horseshoe.
The Horseshoe Casino is located on Fremont Street in downtown Las Vegas. For years there was a bronze statue of Benny Binion on the back of a horse right next to the casino.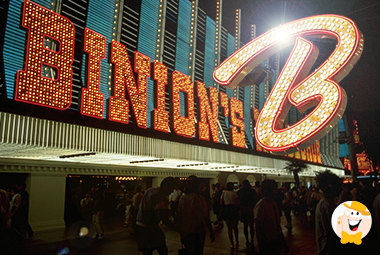 The statue has since been removed.
Downtown Las Vegas is pretty well built up with casinos, motels, restaurants and odd shops designed to attract tourists. Most of the ground is buried beneath concrete.
However, there is some ground that up until Benny's death was pure soil. Once Johnny Moss, Benny's lifelong friend, came to him to borrow some money for a cash poker game. Benny lent him about $80,000. The money was hanging in $100 bills from a clothesline in Benny's suite at the Horseshoe. Johnny simply plucked the bills from the line and went downstairs to play poker.
The person who told me that story was a cocktail waitress. She affirmed that the bills were still wet. It had rained in Las Vegas and Benny must not have traveled very far to get the money.
For a while I thought his burying place might have been next to his statue.
Then I thought it might be a city park in the downtown area.
These days I have no idea where Benny buried his money. All that I do know is that it's a Las Vegas mystery waiting to be solved.
But then, who really knows?
Benny was a man whose life was filled with stories. He was married to a woman who was worth something like $100 million but who dressed like a bag lady and who ate her daily meals at a 24-hour café in the Horseshoe.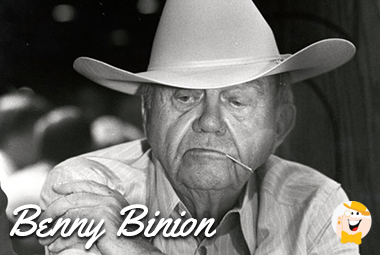 She would carry the casino's daily profits in an oversized coat with deep pockets to the bank, so at least somebody in the Binion household believed in banks.
Benny's son, Jack, believed in banks. When he split from the family and sold out his share in the Horseshoe to his sister, Becky, he took the proceedings and went to Tunica, MS. where he built a casino. After holding onto it for several years, he sold the property for a nice profit.
Johnny Moss maintained a room rent-free at the Horseshoe for many years. He is now part of the rock of ages. Besides, you could never get Johnny to reveal a secret while he is living much less now that he is dead.
Anyhow, for what it's worth, I think there's still some money buried beneath the ground in Las Vegas. For what it's worth, only Benny Binion could tell you where, if spirits could talk.
"it's a Las Vegas mystery waiting to be solved"
Back to articles