Back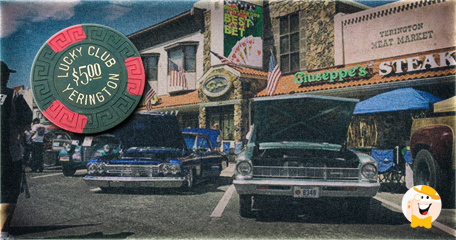 Practically all of America watched 'Mayberry RFD' when Andy Griffith played the small town sheriff and Barney Fife was his deputy.
People liked the show. They could relate to small town law enforcement, barber shop quartets, church socials, and even small town criminals who tried to make a score before leaving the town with their ill-gotten proceeds. They never got away with it, of course. Andy and Barney saw to that, even when Barney's gun wasn't loaded.
A year or so ago, I had occasion to make a journey to northern Nevada. I traveled by Amtrak, visited Reno for a couple of days, and then was driven in a classic Ford Thunderbird convertible to the charming town of Yerington, some 70 miles south of Reno.
I stayed in Yerington 10 days and have to tell you that I fell in love with the community.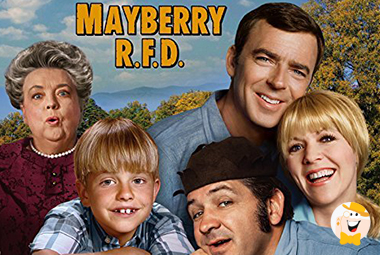 It felt like I had stepped back in time. The people weren't real people. They seemed to step out of a Saturday Evening Post cover drawn by Norman Rockwell.
The town had about 10,000 inhabitants, a post office, fire hall, supermarkets, theaters and two gambling casinos.
Now for the critics of gambling casinos who claim their influence will destroy a community, I offer Yerington to you as rebuttal that it just ain't so.
Gambling casinos in a small town like Yerington are not just for gambling. They are social gathering places. In some cases, they even can be compared to a church.
I visited the gambling casinos in Yerington on a daily basis. The casinos featured good food, great buffets, and charming waitresses who brought your food to you with a smile.
Yes, there were slot machines and a blackjack table. There was a table where you could shoot dice and there was a poker table.
The poker games didn't operate every day of the week. They would open on Wednesdays and the games would usually flow into and through the weekend.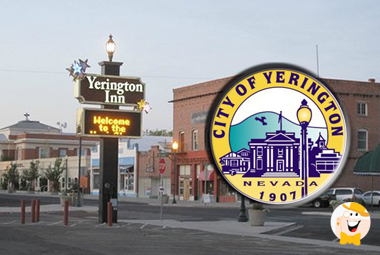 Sometimes they would attract locals and sometimes tourists would drop in to play a few hands. The dealer wore a mustache and was full of colorful stories about Yerington and the gold mines in the area. He ran a straight game and seemed to genuinely enjoy his job.
One of the casinos had some video machines where you could make bets on major league baseball or football games. They were fun to play and I actually won a few dollars playing them.
Yerington is a wonderful small town. If you are ever in the area, be sure to visit it. You will feel like you have stepped back in time and that Aunt Bea is just down the street setting up a church social, with Andy and Barney making sure they got there early before all the food was gone.
The poker players in Yerington were interesting personalities. They were good but not great poker players. They played for social reasons and had a community spirit that made them look at their watch and say, 'Well, I reckon it's time for me to turn in. You boys have a nice night.'
Even the local deputy sheriff played in the casino. I saw him seated at the blackjack table frowning over his cards. He took time from his game to tell me about the start-up of the Nevada Copper Mine that planned to hire a couple of hundred employees. It was located where an oldtime gold and silver mine had operated for many years.
The casino owners were excited about the mine, with one predicting, 'There's still a lot of gold in these hills. We might even have a gold rush. That would be great for Yerington.'
It sure would. Let the games begin.
"charming town of Yerington, some 70 miles south of Reno"
Back to articles