Back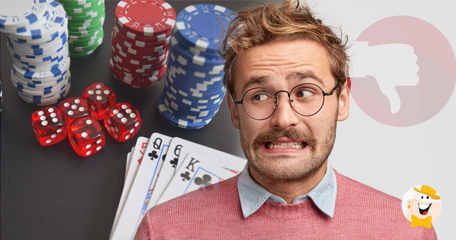 To label any online casino as the worst is not about admonishment, nor does it come easy. On the contrary: It's about pointing out the areas to improve. Indeed, such classifications exist to create a more trustworthy iGaming industry, as transparent and evident as the fun of playing is.
Online gambling is rife with conscious contradictions: Conflicting reviews of interactive hubs, polarizing interpretations of country restrictions, opposing estimations on true RTPs, divergent Terms & Conditions. One of the most contradictory notions, however, is an unconscious one: The players gain something out of iGaming session only when they win.
Well, it just isn't so.
Why?
Because we always get one thing in return, without exception: The experience.
But, we cannot harvest it as fruits on the trees, nor can we scrump it. It doesn't reside in a steely vault, so we can't steal it. It also doesn't live as some sage elder in a distant country worth visiting to collect advice.
Instead, we have to immerse ourselves into functional, practical interactions with events or people to obtain our impressions: We have to invest to earn whatever may come our way, and therein lies the contradiction — and the rub.
The challenge is common and obvious.
Since the experience comes with a price tag, the art of successful gambling equals mitigating purchase expenses with our bankrolls and fun we pursue while playing.
Luckily, the digital age of unprecedented information availability gives us the unique opportunity: To exercise vicarious technique in attaining valuable observations that may as well save us money.
Indeed…
We don't have to experience everything directly. We can also gain insights or knowledge while observing the undertakings of others. We do it all the time on YouTube: We watch their activities or adventures and experience them as our own.
So, it's possible.
In other words — and to solidify the thesis by paraphrasing Eleanor Roosevelt — we can always learn from the mistakes of others, for we can't live long enough to make them all ourselves.
To that end…
We continue with our reflections on experiences in various online casinos in the last year.
Just as we did in the previous segment, when we presented you with our list of fifteen best hubs, this time, the idea is to give you guidance and a tool you can use to gain experience on the worst casinos in 2020 — vicariously.
Our goals are the same as before: To make punters safer and enable a more transparent and better iGaming industry, which continues to develop at an ever-growing pace.
The criteria for this list are equally similar. They boil down to the venues' backgrounds and practices, their representatives' engagement, the volume of players' complaints, general rankings, and perceptions of the LCB team in day-to-day interactions with all hubs on this list.
Nevertheless…
Considering the category, we're not here to reprimand or rebuke any operator.
On the contrary, we want to give the players a heads up, point out actual procedures we believe hubs could improve, and flag issues we consider paramount to fairness and the overall increase of a responsible approach to gambling.
Thus, the final list is based on casinos' annual positions in the LCB directory, as of the time of writing, and we'll leave the final decision to you, our readers.
All right — let's open Pandora's box enter the hornet's nest.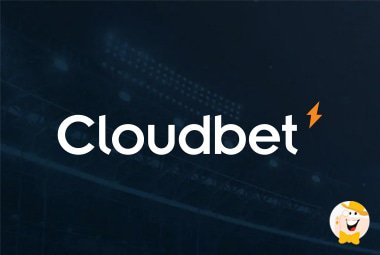 #8 Cloudbet
You know the something-might-be-off-here feeling, right? When, like, things are going well and all, but somehow you just can't shake off the sensation that one day you will face a significant obstacle to overcome — and it might take you some time to do so.
That's the situation we're kicking off our list with.
On the surface…
We have a crypto-only and mobile-friendly venue operating under the Curacao license issued by Cyberluck (1668/JAZ), with an active validation seal prominently displayed on the website.
The portfolio includes online slots, baccarat, roulette, blackjack, and live dealer games, powered by Microgaming, BetSoft, Evolution Gaming, and Spinomenal, among close to twenty software providers.
Then, there's a sportsbook featuring more than twenty verticals, including eSports and politics, to place wagers at.
The usual promotional offers and bonuses, instant cashout options with no limits, and a rather extensive multi-language support compound the picture, albeit without the loyalty program.
So, what's there not to like at Cloudbet?
Well, once you sift through impressions posted in 2020 at the LCB forum, you notice curious developments.
In one instance, this venue closed the punter's account and notified him that it might take up to six months to investigate the case. To this day, our complaints managers haven't received feedback from the casino representative.
In another objection, the player was forfeited $15,000 under somewhat intriguing circumstances, and our team still awaits the hub's evidence that would substantiate such a decision.
The majority of these complaints — above $22,000 in value — remain unresolved, indicating relatively slow responsiveness.
Furthermore…
When you compare data with 2019 analytics — the grievances our team managed with this casino in the last year were worth a bit over $150,000 and were resolved promptly, resulting in all of the money returned to players — the picture may indicate that something is brewing on the horizon.
Of course, we cannot, nor we strive to define what that might be, but there is a sense of opaqueness and uncertainty, if you will, when it comes to essential elements of this casino's operations.
For example, if you want to find out more about the comp points system in place, you must create an account first.
Also, if you analyze this venue's digital footprint — which you should always do, by default — you might stumble upon 'not recommended' labels and active complaints in excess of $200,000 at the moment.
As always…
The conclusion is left as an exercise to actual visitors of this casino, while our complaints team considered incidences, we mentioned significant enough to put Cloudbet on this list.
In terms of LCB members' opinions, the hub concluded 2020 on the 522nd position in our registry, with an average score of 3.6/5 based on 37 votes.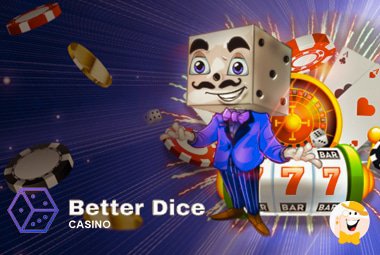 #7 BetterDice
When you indulge in fast-paced activity, you expect things to happen rapidly, especially in the iGaming world. The other remaining option is to practice your patience. In more than several instances throughout 2020, this casino seemed to demand nothing less than the latter from us.
And…
Like it or not, when you run under the banner of a "stellar gambling platform that will capture [players] attention from the very start," you have to offer more than patience.
Indeed, and at least on the paper, BetterDice is no slouch.
Licensed by Gaming Curacao (365/JAZ) master holder, the hub offers live casino and table games, online slots, and keno from Microgaming, BetSoft, Ezugi, Evolution Gaming, and Habanero software providers, to name a few.
Sizable banking options and a mobile-friendly environment, in addition to virtual sportsbetting options and enticing bonuses, should be enough to compensate for lower monthly cashout limits and lack of the loyalty program.
But…
When you cross-reference these features with a long withdrawal process and somewhat slow representatives — especially in terms of grievances posted at our forum — the bag tends to get mixed.
To be clear, more than a dozen complaints in 2020 — a bit over $24,000 in total — were resolved positively, as our team secured the majority of funds to be returned to the players.
Still…
Whether we talk about account verifications to withdraw winnings or the duration of the whole process, or the hub's involvement in those instances, the prevailing notion among our members is — it takes way too long.
Then, there is this issue regarding the UK players: The casino dully notes in its T&Cs that British residents cannot play over there.
Yet again, one of our members complained about £8,000 winnings forfeited on account of being from Britannia.
Two other UK punters faced an even more convoluted scenario: They successfully withdrew close to £1,250 cumulatively via ATM, but when one of them went on to cashout the reminder of his £8,200 balance, the casino voided his winnings on the country restrictions basis.
Moreover, another player from the UK deposited £300 in July, went through KYC verification, but was unable to withdraw winnings due to — you're guessing it already — very same argument.
Interestingly enough, throughout the summer and autumn of 2020, the IP blocking software was apparently not utilized by this hub. But, when our testers visited the website while working on this piece, the UK IP address was considered as a restricted one.
Be it as it is…
This hub concluded the last year at the 1,027th position, with a score of 2.4/5 based on 20 votes.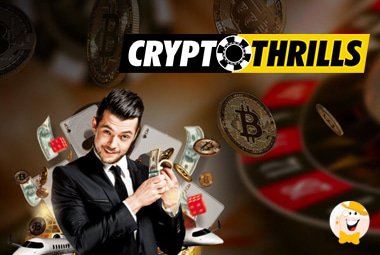 #6 Crypto Thrills
Imagine this: You have to travel a significant distance in a car driven by a driver you personally select while simultaneously covering all incurred expenses of such an endeavor. On your way toward your destination, you'll most certainly face a rather rough terrain and challenging roads that will demand the very best from a person behind the wheel. Would you choose a chauffeur without a driver's license for such a task?
That's the bottom line we have here.
Yes, Crypto Thrills is, as its name suggests, a crypto-only venue, accepting the U.S. players at that, offering online slots, table games, and live dealer experience. Yes, the list of content providers includes BetSoft, Rival, and Saucify, among others, equally available on multi-platform devices. And yes, the majority of promotions are invitation-only, albeit with somewhat moot withdrawal limits per T&Cs.
Still, as slightly limited as those offerings might appear to be, the promise of 10-minute withdrawals is enough to entice worldwide punters to plunge into this barrel of fun.
But…
What difference do any winnings make when there's no one to neither govern the business practices nor regulate and arbitrate the ensuing grievances?
Not surprisingly, our member's complaint indicates incorrect or insufficient information given by the casino live support. In another instance, those same vague T&Cs — prone to changes on-the-fly by the hub — caused a misunderstanding of betting rules and resulted in declined withdrawals.
Others in the LCB community went to great lengths to record the actual chat with the casino representatives or point out misleading advertising messaging.
While the annual financial volume of almost two dozen different complaints might not be too high — it's a bit over $8,500 — what's telling is the outcome percentage of resolved cases.
Fifty percent were with negative results (no funds given to players), while only forty-four percent resulted in a positive outcome, which is way below average. (The remaining six percent were with unknown results.)
Those positive cases (money awarded to players) came with an exceptional toll on our complaints team, given the time needed to receive a response from Crypto Thrills staff.
Indeed…
It is nice to live off the grid: No bills to pay, no authorities to question one's judgment, no restrictions whatsoever. But, when a casino pursues such a path, players sometimes get the shorter end of the stick — or end up with an uncertified driver and a broken car in the middle of nowhere.
Quite understandably, the annual rankings placed this online hub at the 1,039th position in the LCB directory, with a score of 2.3/5 based on 101 votes.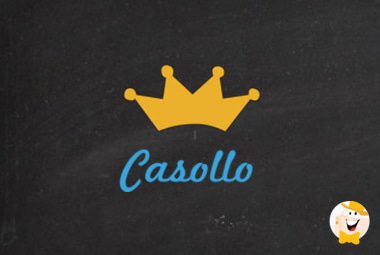 #5 Casollo
This Curacao-licensed venue founded in 2019 seems to fit the notion of how appearances may be deceiving. Quite literally.
On the surface, there is NetEnt, Microgaming, Evolution Gaming, and iSoftBet content — in addition to a plethora of other providers — based on online slots and poker, including live dealer games such as blackjack, roulette, and baccarat.
As a mobile-friendly, crypto-oriented hub using various banking methods with a five-language, easy-to-navigate user interface, Casollo seemingly nourishes orientation toward responsible gambling and anti-money laundering practices.
Additionally…
Several promotional offers await new depositors, including a three-tier loyalty program with varying privileges. As one of the value proposals clearly states on the website, this casino allows for 12-hours payouts.
So, where's the stone in our shoe?
Well, there seems to be at least a couple of them.
Other than claiming to have the license issued by Antillephone (8048/JAZ), there is no visible validation seal to substantiate the claim transparently. But, hey, we've met this before; it doesn't necessarily have to be an issue, although it indeed is a nice-to-have feature.
Only when one dives into our members' experiences regarding postponed verifications, unresponsive staff, delayed payments, or post festum imposed payout limitations does the whole picture reveals itself.
Throughout 2020…
There were at least a dozen complaints posted throughout the LCB website addressing the same issues repeatedly, totaling a bit over $15,000. All of them were met with the same response from Casollo: "The wall of silence."
Consequently, those experiences were enough to result in the casino being added to our warning list for the reasons mentioned.
Furthermore…
The reputation of this interactive hub seems to be the same on other affiliate platforms as well. Some of them even terminated their partnership with Casollo.
Not surprisingly, the casino finished 2020 at the 1,094th position in the LCB registry, rated 2.2/5 based on 22 votes.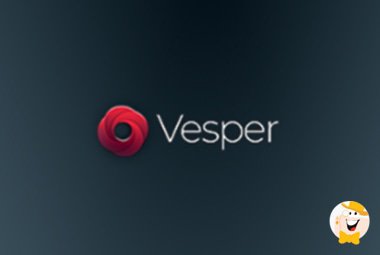 #4 Vesper
Nothing beats the disappointment of a hollow promise, and this interactive venue seems to fit the bill.
The license issued by Gaming Curacao (365/JAZ) with a visible validation seal? Check. Close to fifty gaming providers and their vivid online slots (plus progressives), table games, and live casino games, including tournaments? Check. OMG-kind of bonuses? Check. A mammoth, eleven-tier loyalty program? Check. Exceptionally designed, mobile-friendly user interface with four-language support? Check. The most prominent e-wallets and banking options? Check. Sportsbook featuring thirty international sports verticals bet at? Check. Reasonable cashout times? Check.
Indeed…
The talk of Vesper is enough to make you disregard low withdrawal limits — and an ensuing small casino fee — and to consider depositing on the spot.
The walk, on the other hand, is entirely different.
Unless, of course, one prefers to play fake slots from Novomatic/Greentube, Aristocrat, NetEnt, and Igrosoft.
As like this mother of all transgressions might not be enough, the hub was swift in replacing counterfeit games with genuine software releases once our team noticed the initial development — albeit some phonies are still present and accounted for.
But, hey, perhaps we're a bit too hard here: Considering Vesper's prompt reaction after the first of our two consecutive rogue reports came out, one might argue the casino is at least quite responsive, right?
Well…
It truly depends on the nature of one's inquiry.
If you're a member of the LCB investigative team, you cannot expect any reply from this casino. The same goes if you're a player who won €2,000 ($2,327 on the date of his winnings) after five deposits: The only response he got was blocked account, and our complaints team hasn't received any feedback from Vesper to this day regarding the particular case.
Judging by this hub's overall internet reputation, there seems to be quite a noise — not in the right way — surrounding this relatively young casino that launched its operations in 2020. Whether the warning signs come through inconsistent T&Cs or withdrawal issues, or even e-wallet operators' admonitions, the prevailing notion is: This casino is not the best choice.
As an obvious consequence, Vesper concluded 2020 at the 1,188th position among all hubs listed at LCB, as our members rated it 1.8/5 after 26 votes.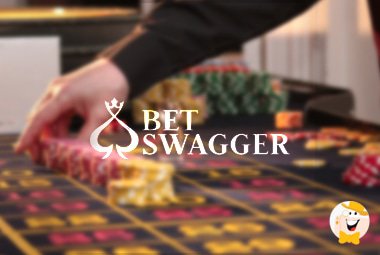 #3 Bet Swagger
We've all been there: We see something provoking and approach it; even though we're aware we might end up with a bittersweet taste in our mouth, we take our chances; way down the road, we only find out that the whole episode more resembles a foul taste than anything else. As bitter tends to taste great at that point, it's usually too late.
This is one of those cases.
The casino operates with the Curacao license issued by Cyberluck (1668/JAZ) and prominently displays an active validation seal. Partnering with Usoft Gaming to run live dealer games, in addition to slots and table games from renowned content providers, the hub also offers a sportsbetting portion with a remarkable variety of options, while eSports and virtual sports further compound the portfolio.
Considering the X-rated concept of Bet Swagger…
It's understandable you might find it difficult to focus on close to two dozen different bonuses available. When it comes to the ten-tier loyalty program, cashback zeroes are there to do the similar trick, presumably. The same goes for the most common banking options, including cryptocurrencies.
And, even if you're the most prudent punter, you won't have to spend too much time reading the casino's Terms & Conditions: The document is one of the shortest we encountered yet, and basically states that just about everything and anything is subject to on-the-fly changes you will have to be aware of anytime as the casino owes you no explanations whatsoever.
As the hammer slowly emerges…
The blow comes afterward, that is, once you win over there.
Sifting through experiences of our members, alleged wrongdoings of this interactive hub — operating under the umbrella of PH Group — range from stalling and denying withdrawals in excess of ten thousand dollars to infringements of player's self-exclusion, inexplicable account closures, and reset of responsible gambling control settings with depositing/cooling off limitations.
To fully list all complaints posted across the LCB platform — incurring punters' damages above $25,000 — would require a bulleted list of more than a dozen pleas for a helping hand in 2020 only.
Unfortunately…
…or, in their case, somewhat quite conveniently, Bet Swagger doesn't want to assist LCB forum members or our complaints managers unless we sign an NDA and commit ourselves to its restrictive nature.
One might interpret such a stance as a lack of constructive intentions to transparently address grievances, which, frankly, are always possible, regardless of who you are or where you play at.
The casino's header in our directory prominently features a red warning label, and such a treatment is not uncommon on other reputable affiliate platforms. Not uncommon at all.
More than anything else, though, our members' opinions in 2020 were the most telling: Bet Swagger finished the last year at the 1,211th position with a score of 1.7/5 after 48 votes.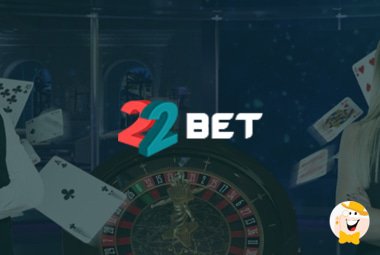 #2 Casino 22Bet
It's sad to see rust on once shining, well-polished items or companies, but it's even more painful to see the owners not doing anything about it.
This casino might as well be an excellent example of such a case.
Once a trustworthy venue operating with the Curacao license issued by Antillephone (8084/JAZ), 22Bet saw its star shining strong in the night iGaming skies from the early beginnings, albeit for a short period.
The attributes users found to be worthy of making recurring visits were aplenty: Proper validation seal, dual-segment operations featuring sportsbook and interactive casino, a plethora of sports events and daily international markets to wager at, a rich portfolio of online slots, table games, and live dealer releases available both on desktop and mobile devices, reputable software providers, nice bonuses (easy to clear at that), straightforward rules, crypto-friendly environment, various banking options.
But…
Somewhere, at some point in time, something went wrong.
Two years later, there were close to twenty different complaints posted by our forum members: Delayed responses, evasive verification policies, acceptance of deposits from restricted countries, lack of evidence to support claims against punters, flat-out falsehoods distorting facts, disrespectful interactions with players, and to top it all off, unpaid winnings of more than $63,000 — in 2020 alone.
As shocked and outraged patrons tried to navigate this maelstrom of closing walls and ticking clocks, the casino representatives and management refused to work together with the LCB complaints team to address these complaints and mitigate them appropriately.
Naturally…
Such practices were enough to put this interactive hub on our warning list and publish an ensuing rogue report — more than two years ago — as additional grievances kept pouring in.
Sure enough, other available online data indicate either blacklisted or probation status on equally prominent affiliate platforms as well.
As such, 22Bet ended the last year at the 1,234th position in the LCB registry, rated 1.5/5 based on 57 votes from our community members.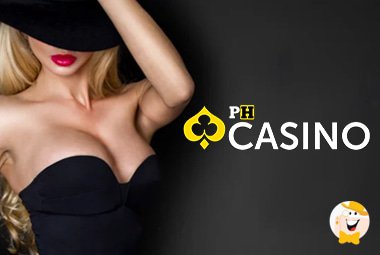 #1 PH Casino
When Simon & Garfunkel wrote these lyrics almost fifty years ago — "Hello darkness, my old friend, I've come to talk with you again" — only a few could have connected them with gambling and fun it should present. Yet again, here we are.
Again.
As another member of PH Group on this list…
This hub extensively features X-rated content powered by BetSoft, Ezugi, and Endorphina, among others, offering pokies and various versions of blackjack, poker, roulette, baccarat — including fully-fledged sportsbook.
As you struggle to keep your gaming attention while sifting through a recognizably distracting user interface, you notice close to forty-five different bonuses and a double-digit tiered loyalty program.
And, as icons of the most recognizable banking options flash in front of your eyes — if you can notice them among other, much more inspiring images that relentlessly keep distracting you — you also see the Curacao eGaming validation seal.
Considering visual circumstances, you might be forgiven if you omit that the Cyberluck (1668/JAZ) license for PH Casino is issued to Usoft Gaming — a B2B, live casino supplier that partners with this hub — and not the actual casino. (Just like in the case of Bet Swagger.)
Terms & Conditions somehow turn out to be the least of your concerns, for they're not only super-short but also entirely one-sided — and that side is not yours. (In fact, they're almost copy/paste of those found at Bet Swagger.)
Only when you put arousing sensations aside and once you evaluate growing concerns of our forum members…
…you realize that the only thing which keeps rising is your blood pressure.
Whether we talk about fraudulent activities, unresponsive support, unresolved cashout grievances, withdrawal processing timeframes and limitations, RTP percentages for games, or lack of available information, analytics offers an impassive overview.
There were almost a dozen different complaints at our direct casino support forum in 2020. If one slightly expands view into the two-year window — for the sake of the broader picture — data indicates over $220,000 in unpaid winnings.
These figures put PH Casino at the topmost position on complaints services standings in the category of financial volume, while each of the PH Group hubs on this list is among the top-three when it comes to quantity.
Like its other cousin, PH Casino won't assist in the mediation of cases — neither to our complaints team nor the players — as this hub conditions such an effort with a restrictive NDA.
Here at LCB, we cannot sign something like that, for there is nothing we are willing to put between ourselves and our mission to bring more value to the worldwide players.
What we can do, and what we already did, is to put this venue on our warning list.
We don't seem to be alone in doing so: PH Casino's online reputation usually comes with 'questionable' or 'not recommended' labels, and other complaints services affiliates face the same silent treatment from this venue and the whole group.
Consequently, the prevailing notions among our members put this hub at the 1,272nd position in the last year, with a score of 1.2/5 based on 52 votes.
Final Words: Down to 360° Brass Tacks
Now, in all fairness and our perpetual pursuit of objectivity — each company and every casino has the right to govern their operations in a way they deem proper. You'd do the same with your own company, just as we do here.
While players and affiliates may voice their opinions regarding ensuing experiences in any interactive hub, we're not here to award badges of honor or to place scarlet letters onto any operator: That's the purview of national regulatory bodies.
However…
When it comes to the segment of addressing players' complaints in the last year — the second of the three evaluation pillars we used in this overview, just as we did in the previous one — the vast majority of casinos on this list seems to send a telling message:
We're simply not that much into creating a safer, fairer, better, and more transparent iGaming environment; we don't see a problem in the lack of our responsiveness in addressing players' challenges, grievances, and even predicaments.
If that is the case, it's not acceptable.
It was unacceptable yesterday as well as back in 2006 when LCB began its journey. And it is particularly not acceptable today when online gambling is thriving in a renaissance of legalization efforts around the globe as players enjoy the protective umbrella of well-regulated markets.
To put the significance into perspective…
Several hubs we visited in this piece rank high enough to be a part of the crème de la crème cohort.
Only 21 spots on the ranking ladder separate the 14th best and the 8th worst casino in the last year. That's a margin of one percent of all hubs in our directory. What are the fundamental dissimilarities between the two and the criteria that put them on two very different lists?
The contrasting approach in creating satisfied customers while delivering trustworthy services — and, without those two pillars and necessary prerequisites, no business or market can be successful.
That is why remaining idle, even retrograde, while facing players' grievances arising from questionable operations will continue to be unacceptable not only today but tomorrow as well.
The third segment…
…of instilling fairness, responsible gaming practices, and full-bore support in sustaining a healthy and prosperous services goes hand in hand with the previous one.
As iGaming professionals, we came a long way since our inception — and especially once the post-PASPA era revealed its true potentials. There's no end to the length we'll go to preserve what we've achieved and establish self-regulating mechanisms that are to improve ourselves and our industry.
We certainly cannot sanction any operator, nor we have ambitions to do so — again, that's what regulatory bodies are here for — but we can remain transparent and open to progress even when we're prone to mistakes.
And yet…
All of those reasons don't amount to raison d'etre for doing this two-part series.
Nope.
The only reason we painstakingly delved into this labor of love was to empower you, the players, to enjoy the benefits of vicariously attained experiences and thus avoid the errors and blunders of others.
You don't need to carry unnecessary heft; our members who unfortunately faced each of these eight casinos and their practices have already done that for you.
And, while we cannot make your choices, we can at least give our best to provide you with the proper conditions to make the right call as you pursue fun and potential financial gains.
Such a decision always comes through thorough due diligence, prudent discernment, perpetual training, and a responsible approach to gambling endeavors, while Abraham Lincoln's wise advice may offer a vicarious frame for your future iGaming adventures:
"If I only had an hour to chop down a tree, I would spend the first 45 minutes sharpening my axe."
Stay safe, LCB'ers, and have a good one.
"while we cannot make your choices, we can at least give our best to provide you with the proper conditions to make the right call"
Back to articles