Back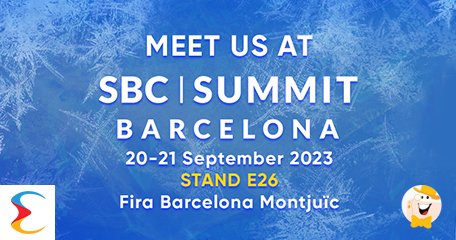 Endorphina, a reputable casino software supplier, has exciting news to share. The developer recently made several major moves that have contributed to its titles becoming available in several key markets and to an even wider audience. Such moves have resulted in the developer further strengthening its position on the ladder of leading B2B brands.
Now, it's got something new and exciting in the works!
Waiting For You at the Prestigious Event!
Endorphina is ready to take its position at the SBC Barcelona Summit 2023, where you can meet its team and check out its products. This prestigious event will be visited by several popular companies, but also by an enormous number of players who are hungry for interesting adventures and getting to know new companies!
This event of the year will take place in Barcelona on September 20 and September 21.
If you decide to visit this event and check out who will be present, walk to FIRA BARCELONA MONTJUÏC and guarantee an unforgettable day!
However, if you want to meet the brand's team, you can do so on stand E26, where you will be warmly welcomed by its reps! At this stand, visitors will be able to explore its products as well as discuss the future of the iGaming industry with the company's team!
Opening Party!
Endorphina is one of the companies that will be the official sponsors of the opening ceremony. The opening party will be held at FIRA Barcelona on September 19th, from 19:00 to 01:00. If you want to be part of this unforgettable event, you should register, and you can find the registration link here.
SBC Barcelona, often referred to as "Sant Benet Campus," is a hub of innovation and education in Spain. It houses research centers, tech companies, and educational institutions, fostering collaboration and growth in fields like technology, science, and entrepreneurship. It's a dynamic ecosystem driving regional and global progress.
Source:
''WE'RE GOING TO SBC SUMMIT BARCELONA!'', endorphina.com, August 25, 2023.
General Gambling News
Back to articles