Back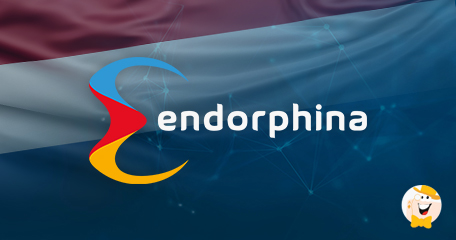 Online gaming specialist, Endorphina, has given its two cents regarding the pending online gambling law in the Netherlands.
The online gambling market of The Netherlands will officially open on October 1st of this year. The Dutch Senate has approved the Remote Gambling Act in February 2019 after years of delays.
Types of Licensees
The Netherlands was experiencing severe issues with illegal gambling offenders, illicit websites, and operators targeting vulnerable groups. The law is finally ready to enter into full force almost two years later.
On April 1st, 2021, the online gambling licensing application process began and Endorphina is one of the operators who are waiting for October to begin their operations in this European country.
The Dutch market is only open to these types of licenses:
Casino games in which the players play against the operator
Casino games in which the players play against each other
Bets on events during a sports match or on the outcome of sports matches
Bets on the results of horse races and harness racing organized by or under auspices of the Dutch Draf
Prerequisites
The Netherlands Gaming Authority is responsible for the licensing process while market surveillance is done by a regulator. The license applications are still being accepted.
Endorphina further asserts authorities have not set any limits on the numbers of accepted licenses. Anyone who fulfills all requirements of the regulator is entitled to receive a license. The duration of the license is 5 years and the licensing fee is EUR 48,000.
The requirement for the applicants is that they have their registered office in the EU or in the European Economic Area.
On order to get the license, the decree states that the continuity of a license must be reasonably guaranteed.
Unauthorized operations are deemed when the following criteria are met:
The game offer took place on a website whose extension ended in .nl
The game offer was wholly or partly in the Dutch language
The relevant offer or its provider advertised on TV, radio or printed media aimed at the Dutch market
For the games on offer, there was a use of domain name containing terms typical of the Netherlands in combination with the designation of games of chance
The website(s) on which the games of chance were offered contained any features from which a focus on the Netherlands can be deduced
For the games of chance offered, it was possible to use means of payment that are exclusively or largely used by Dutch people
Source:
"Endorphina Insights On The New Gambling Law In The Netherlands", endorphina.com, June 28, 2021.
"The Dutch Senate has approved the Remote Gambling Act "
Gambling Law & Society News
Back to articles