Back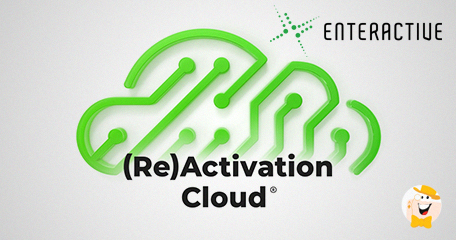 Taking its very first step into the impressive and vast market of Asia, Enteractive has launched its cutting-edge solution in Japan. Offering a personalized approach for player engagement, (Re)Activation Cloud plug-and-play platform will help content distributors improve the quality of services maximally.
As the Japanese iGaming sector matures rapidly, both local and Western operators are seizing opportunities to set foot in this market. A highly professional approach the company has makes its services more than fitting for this region.
As Mikael Hansson, Enteractive founder and CEO pointed out:
"We're incredibly excited to launch in this new and fast-growing market. Japan offers so many opportunities for iGaming operators in 2020 and beyond, and now Enteractive is there to help them navigate uncharted waters with their most important assets – the players."
Entering Burgeoning Market of Asia
Following months of thorough preparation, Enteractive's Japanese team acquired a deep understanding of local cultural narratives, which will be an excellent reference for them to adjust their business strategies.
A personalized approach to player engagement…
…is very important from a cultural aspect in oriental regions. That's why the company's bespoke CRM approach stands great chances to be well received, as it aims to bring new cultural relevance to player reactivation and retention.
Country Manager, Alex Nilsson commented as follows:
"Japan is different from any other market in which we operate, so we're extremely proud of the way our diverse talent pool has quickly surmounted any challenges to such a defined local approach."
The following video sums up the company's approach to customer support the best!
Rapid Business Growth
Although Japan is a new territory for the Malta-based company, it is already a well-established name across several European markets.
In March 2020…
… Enteractive reached the Brazilian market thanks to a strategic deal with KTO, a global sportsbook offering mobile-optimized products in casino and live dealer verticals.
February was marked with a historic agreement with the Gaming Innovation Group (GiG). As a part of the agreement, the platform was enriched with GiG's three flagship brands - Rizk, Guts, and Kaboo.
Among other brands…
… aligned with this respected name are companies such as Jetbull, Casumo, STS, Max Entertainment, and more. All the clients (and those to join) can enjoy increased conversion and retention through the company's powerful platform, delivering Retention-as-a-Service expertise and boosting player deposits and engagement.
The Power of Personal Human Interaction
It's the empathy and a human touch to standard automated services that differ Enteractive's services from the competitors.
By engaging with players in a 1-on-1 conversation…
...they increase retention and player loyalty, and that's precisely what earned them the title of experts in building bridges between operators and their consumers.
And it's not just about having 24/7 customer support, it's also about taking serious measures to ensure protection. Both GDPR and G4 compliant, Enteractive exceeds client expectations and manages to deliver increased revenue results through low-risk performance-based models.
Source:
"Enteractive Launches (Re)Activation Cloud™ Platform For Japan", enteractive.com, June 3, 2020.
"(Re)Activation Cloud plug-and-play platform will help"
General Gambling News
Back to articles