Back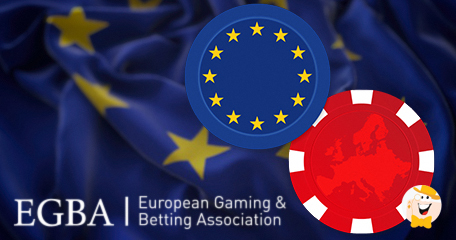 European Union (EU) should work with utmost urgency on introducing the iGaming regulations' common rulebook that the entire European continent can use to better protect its consumers.
With the bigger part of European regulations still operating on a national level, "with very little cross-border activity," the timing seems right to introduce a joint set of rules that would unify the entire region...
...especially seeing as online gambling already accounts for 21% of all gambling activity in Europe, with no suitable laws to keep players from harm – 1% of which manifest some kind of gambling-related issues.
Uneven Standards
This is the general sentiment behind the request made public by the European Gaming and Betting Association (EGBA), the organization that brings together a bevvy of gambling operators such as bet365, GVC Holdings and Kindred.
Last year's study commissioned by EGBA proves the organization's point...
...in the sense that it has unmasked the weaknesses spread across the entire European market in terms of uneven standards and very poorly implemented laws.
The study finds that the quality of gambling regulations across Europe varies dramatically and "shows very little in terms of consistency" in different markets.
For instance, Denmark is the only European country that fulfills all the regulation standards and follows consumer protection guidelines to the letter.
Not All Players Are Equally Protected
Maarten Haijer, EGBA secretary general, makes a very insightful remark on the problem they are dealing with here:
"The challenges are obvious: the internet has no national borders, which means Europeans can easily play on gambling websites based in countries other than where they live. This means Europeans are subject to very different sets of consumer protection standards when they play online, leaving some players much better protected than others."
Haijer, whose organization already called EU to action, goes on to explain that one common rulebook would be hugely beneficiary...
...as it could help establish online gambling safeguards with consistency that are much needed to protect everyone – meaning, all European citizens, but most importantly, vulnerable groups like underage people and problem gamblers.
"One set of rules would also benefit our members' companies: one set of rules would be clear and would lessen the costs and risks of meeting 28 different, and sometimes conflicting, sets of rules," he concluded.
A Call to Act Now
December's survey finds that the nature of these major failings in effort to protect consumers is due to the fact that the way it will be handled is left in the hands of individual nations...
...and that these issues can be easily overcome by at least some basic safeguards that are also "not available anywhere in the EU."
EGBA is of the opinion that if EU is serious about its intentions to create a single digital market that would work, it should make it so that all players everywhere are equally protected – and that this should not depend on where certain players are from.
Source:
"EGBA calls for common iGaming rulebook in EU", igamingbusiness.com, March 18, 2019.
"common rulebook that the entire European continent can use"
Gambling Law & Society News
Back to articles