Back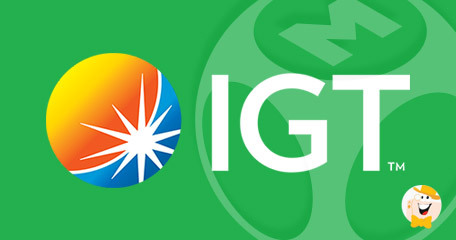 Leading Distributor of Online Gaming Solutions Gets Access to Patented Features
A month after being shortlisted at EGR B2B Awards 2022 in 10 categories, the leading iGaming software provider company with headquarters in St. Julian's, Malta, EveryMatrix, is pleased to announce a patent license agreement with IGT.
The largest holder of industry-first slot game feature patents in North America will allow the distributor to offer slots across the continent that utilize patented game modes, helping it increase its outreach but also strengthen the market-leading position across the U.S.
A Milestone in Expansion
As stated by Erik Nyman, president of EveryMatrix Americas, signing a patent license agreement with IGT is an important milestone for the company's U.S expansion in the coming years.
Through this agreement, the leading software provider founded in 2008 will have access to IGT's feature patents, allowing the supplier of online solutions for sports betting, casino, gaming management and payments to distribute its content to partners in the United States and beyond.
"We are pleased to add EveryMatrix as a member of the game features licensing program which has fostered unprecedented innovation for game mechanics across the industry," commented Stephen Calogero, vice president and deputy general counsel for global gaming and intellectual property at IGT.
Here is a short list of some of the most interesting patents filed by IGT and granted by the United States Patent and Trademark Office (USPTO):
Gaming device method and apparatus employing modified payouts
Gaming system and method for offering simultaneous play of multiple games
Gaming system having multiple gaming machines which provide bonus awards
Gaming device having a plurality of wildcard symbol patterns
Gaming device and method for providing a free spin game with payline multipliers
Gaming device having multiplier poker game
West Virginia License Secured!
Almost six months after filing for several new licenses, the iGaming platform provider, EveryMatrix, is also proud to announce the official entrance into West Virginia.
The review completion of license applications by the West Virginia Lottery Commission now allows EveryMatrix to supply The Mountain State with its gaming products, such as CasinoEngine, SlotMatrix and so on.
Erik Nyman, president of EveryMatrix Americas, said that the company's efforts in the previous couple of months are finally starting to pay off. The president also stated that the team is already making other crucial steps to become a leading supplier of turnkey services for gaming in the U.S.
Source:
"EveryMatrix signs patent license agreement with IGT", everymatrix.com, May 9th, 2022.
"signing a patent license agreement with IGT"
General Gambling News
Back to articles