Back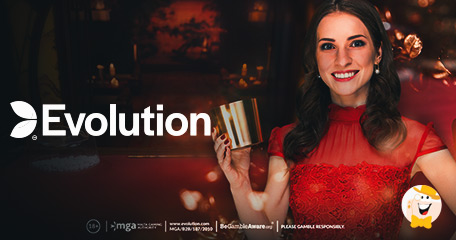 Down for a Game of Fan Tan?
The month of September has marked several important strategic goals at Evolution, the world-leading provider of video-streamed live casino solutions.
At the beginning of this month, the company started a collaboration with Sunbet in South Africa and bought four cryptopunks to display in new NFT Megaways slot.
On September 10th, Evolution acquired DigiWheel, developers of the world's first patented HD spinning gaming wheels but five days later, the supplier revealed Fan Tan – a classic Asian bead game of chance, available thanks to streaming from a live casino studio.
Predict the Number of Beads
As disclosed on the official game page, Fan Tan is based on repeated division of beads. It is authentic in every detail, making it a world-class online version of the ancient and much-travelled Asian bead game of chance, developed by Evolution.
During play, the beads are covered by a glass dome while the betting time requires the dealer to use a metal cup to separate out a random number of beads.
The next step is to sort all the selected beads into lines of four using a special stick until a final line of beads remains. These are placed in a line at the center of the table since the main objective of the game is to predict the number of beads that will remain.
"Fan Tan is an ancient and largely forgotten about game but we wanted to pay it respect with this fresh and modern version," explains Todd Haushalter, chief product officer at Evolution.
According to the CPO, this game will be introduced to a whole new generation of players. Haushalter is confident that it represents a great way to entertain Baccarat players or other customers looking for an alternative to their main game.
Players can choose two game views while playing – either start from default game view, which is great for learning how to play, or switch to advanced game view that includes more of the traditional Fan Tan bet types.
Check out the official preview video!
Players who want to get even more into Fan Tan, can explore the patterns that emerge and see how fellow players are betting. All this is available thanks to the Live Betting Statistics for the current game round.
The EUR 1 Million Deal
On 10 September, Evolution announced a new agreement that would allow it to acquire the business of DigiWheel. This company is famous for creating the world's first patented HD spinning gaming wheels, as mentioned earlier.
According to details, the acquisition will be an all-cash deal with a total up-front consideration of EUR 1 million. However, the completion of the transaction is planned for late 2021.
This deal will further strengthen Evolution's online gaming portfolio and present new innovative digital technologies in the Live Casino division.
Source:
"Evolution Launches Fan Tan, the Classic Asian Bead Game of Chance", evolution.com, September 15th, 2021.
"a great way to entertain Baccarat players"
Casino Games
Back to articles