Back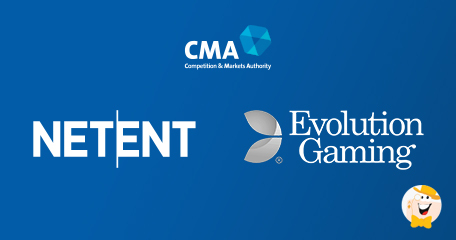 A world-renowned authority in streamed live games, Evolution Gaming, has gotten the crucial UK Competition and Markets Authority (CMA) approval for finalizing their heralded acquisition of iGaming giant NetEnt.
In June of this year, Evolution first expressed interest in buying NetEnt, with all-share bid that was valued at $2.26 billion.
The Final Step?
In September…
…CMA began investigating the proposal by conducting competition clearances in order to deduce if the acquisition would reduce the British iGaming markets competition.
Their findings were satisfactory and, following this, they have allowed for the deal to continue into its final stages.
Evolution now has the needed go ahead to proceed, along with the green light by the Malta Competition and Consumer Affairs Authority they gained in late September.
The company now has to wait for NetEnt shareholders to bring their verdict by the November 20th. Supplier's board have also given the green light to the offer.
The settlement would begin from December 1st. The acceptance period may be extended and the settlement date postponed even further.
Purchase Upon Purchase
In September 2019, NetEnt has acquired Red Tiger Gaming…
…for a total sum of GBP 220 million.
The bid for NetEnt acquisition has been made with an offer of buying 0.1306 shares in the company for every NetEnt share held. The value of each share was estimated at SEK79.93.
At the time, Evolution Gaming's board said that "As a result of the timing for the CMA process, the board of directors of Evolution has resolved to extend the acceptance period for the offer up to and including 20 November 2020."
20% of NetEnt shareholders had indicated their willingness to accept the offer, while NetEnt's board of directors has unanimously recommended other shareholders to approve the bid as well.
Source:
"Evolution Gaming Closes in on NetEnt Acquisition", sigma.com, November 16th, 2020.
"their heralded acquisition of iGaming giant NetEnt"
General Gambling News
Back to articles