Back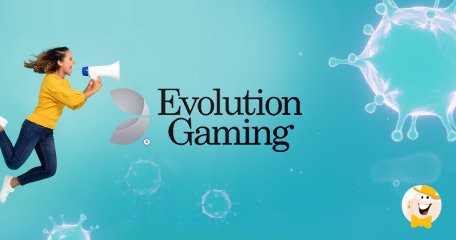 The Coronavirus is spreading all around the globe and Evolution Gaming has just issued an announcement to all customers regarding the virus. According to the official statement, the entire daily operation is performed without major issues and the demand for provider's products is still on a high level.
More About Present Activity
The leading provider of online casino solutions continues its operation with precautionary measures. This includes using disinfection products, distancing and separation of workers, temperature checks at entrances, frequent cleaning, hand hygiene, and additional prevention activities.
At the moment, Evolution Gaming operates studios in 8 world locations. The company is undertaking extra measures for improving and adjusting daily activities. Employees who don't participate in daily studio activities work from home. The provider monitors the development of new products regularly and will adjust the studio capacity to the present situation.
Evolution has informed the public about continued strong interest in their products. Following the situation, many players choose to play casino games in the absence of other betting options and sports events.
What Was Stated
According to the statement of Evolution Gaming CEO, Martin Carlesund:
"It is a turbulent time and it is inevitable that COVID-19 also impacts our business, but all employees are now doing a hard and fantastic job. Calm and methodical with the right decisions every day, we are slowly moving forward. We work in a precautionary manner and according to national guidelines to protect the health and safety of our employees. We have a strong financial position, and in the midst of all this, we experience a high demand for Live Casino. With the safety of our employees as a priority, we are doing our utmost to continue delivering the market's leading product".
Evolution will include its interim report for January-March 2020 on 23 April.
About:
Evolution Gaming is one of the top-notch companies, focused on the development and production of live casino games for worldwide casino operators. It has been in operation since 2006 and became one of the most successful B2B providers with 200+ operators among its clients. It is specialized in software development, IT services, Scala, JavaScript, Live video streaming, On-line gaming, and Product innovation. The key values of the Group are ALIVE, do RIGHT and work TOGETHER. It currently employs 8,000 people in studios all around the European ground and North America. Its parent company, Evolution Gaming Group AB is based in Sweden and listed on Nasdaq Stockholm (ticker EVO).
Source:
"Information in relation to COVID-19", news.cision.com, March 20, 2020.
"the demand for provider's products is still on a high level"
General Gambling News
Back to articles