Back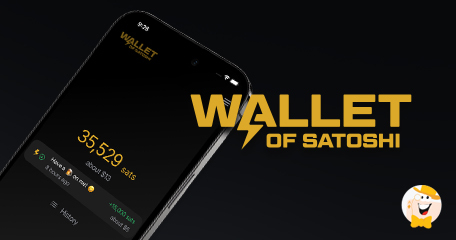 There's something new and exciting on the banking scene, and we've got the full scopp for you! Wallet of Satoshi is a next-generation electronic wallet made exclusively for Sloto's Bitcoin Lightning Network!
But what is so special about this wallet? First, we must mention that it offers users an intuitive and secure self-custodial solution! The Lightning Network, a recent addition to the Bitcoin ecosystem, has significantly sped up transaction speeds and minimized associated costs, making them almost minor.
By embracing this cutting-edge technology, it will become effortless with a crypto wallet that fully supports the network! The Wallet of Satoshi delivers seamless utilization of both the Bitcoin Lightning Network and the traditional Bitcoin Network.
Prioritizing User Security!
Its versatility proves invaluable as it promptly identifies the network you intend to use when sending funds. Not only does the Wallet deliver exceptional functionality, but it also prioritizes user security, which is a big plus!
As a self-custodial wallet, it ensures that you have complete control over your funds, eliminating the need for third-party intermediaries. This enhances the overall safety and privacy of your transactions, empowering you with full ownership of your digital assets.
Thanks to this, players can feel safe and secure, which is generally the most important part!
The user-friendly interface of the Wallet of Satoshi further improves its appeal.
Its intuitive design allows even novice users to navigate the wallet with ease, making it accessible to a wide range of individuals.
Whether you're an experienced Bitcoin enthusiast or a newcomer to the world of cryptocurrencies, the Wallet of Satoshi offers a seamless and hassle-free experience.
And that's not all; the Wallet boasts exceptional compatibility, making it accessible across various devices and platforms.
Whether you prefer to manage your funds on your phone including both Android and IOS, or tablet, this wallet makes sure that you can access your Bitcoin with ease, anytime, anywhere.
In Real-Time
Moving forward, the Wallet of Satoshi provides real-time transaction monitoring. That means that you can check the progress of your transfers easily and without much effort! Your notifications will be updated immediately so you can stay informed about the status of your transactions, providing peace of mind and eliminating any uncertainties.
"Get your own Wallet of Satoshi by downloading the app via your iOS and Android app store."
Bitcoin
Casino Banking
Back to articles