Back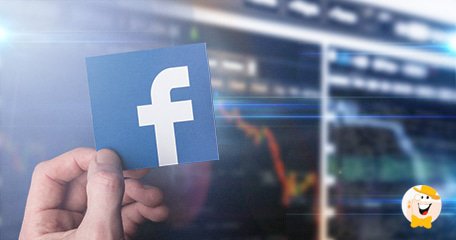 American social media and networking service from the Silicon Valley, Facebook Inc, could develop its very own cryptocurrency for money transfer systems on WhatsApp. The social media giant has integrated a stablecoin into the Messenger, which represents a form of blockchain-based tokens that are connected to the US dollar.
Facebook's support of cryptocurrency space could become a breaking point for the industry, due to the number of executed transactions on its cross-platform messaging apps. WhatsApp is the most preferred messenger app in the world today, and it enjoys massive popularity in India.
The report reads that approximately $70 billion USD were sent to the country, mostly by global immigrants who send money back home in the form of remittance.
Forming a Blockchain Team
To be able to take a cut, the social media company has come up with a plan to forge its own cryptocurrency. Facebook already hired some of the leading blockchain experts back in May 2018, only a couple of months after announcing full-scale prohibition on Bitcoin related ads.
At the beginning of December, the networking service sent out job listings for five more staff positions, which could be the next step towards the creation of Facecoin or Whatscoin, respectively…
At the present time, however, the cryptocurrency market is in crisis, and Bitcoin value is distancing itself daily from the whopping highs it reached in 2017. Therefore, it is quite challenging to venture into the crypto business right now, especially after the closure of Stablecoin startup – Basis.
India remains rather indifferent when it comes to its relationships with Facebook – the country's government had recently warned Zuckerberg and reminded him that the fearmongering rumors on WhatsApp about kidnapping and violence could have been blocked.
Controlling The Crypto Community
Facebook's influence on crypto ads has been demonstrated in February, when it put a hold on ICOs and other promotional offerings. Soon after that decision, another multinational technology company from Mountain View, Google, joined Zuckerberg's efforts in fighting the fraudulent content and made certain policy changes regarding financial services.
In June 2018, the world's leading social media network eased the restriction and started accepting some crypto ads, but only if the companies successfully demonstrate a history of trading on at least one stock exchange.
As for the gambling ads in Italy, the ban is still in effect, meaning that operators and gaming businesses in the country cannot advertise activities regarding real money wagering.
Source:
"Facebook is Reportedly Creating Its Own Cryptocurrency", Victor Tangermann, futurism.com, December 21, 2018.
"Facebook Inc, could develop its very own cryptocurrency"
Bitcoin
Back to articles