Back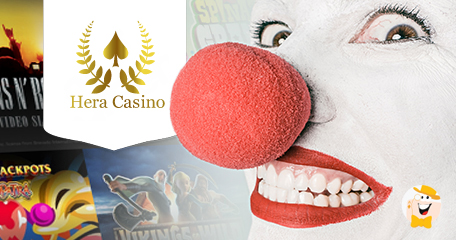 Hera Casino is one of those sites that feels wrong from the get go. Even at first glance, you can't shake off a gut feeling telling you something is not right here. We came to know about the site through several forum topics, in which players related their, mostly negative, experiences about this operator. Several players noticed Hera's slots behaving strangely at various stages throughout the gameplay, showing odd winning patterns, or other suspicious bugs. This is always a red flag for us, since we have seen enough fake software to know that disregarding such occurrences is never a good idea. After investigating the platform, we can confirm your hunch - the slots do not function correctly because they are pirated versions of the original games.
If It Looks Rotten...
Surprisingly, we found fake Yggdrasil and Pragmatic Play slots. The former is a highly rated, but small-scale provider, and it is strange that this casino chose their products to fabricate. This is, for sure, the first time we encountered any of these two studios being targeted by pirates and rogue groups.
In addition to unlicensed software, Hera has a dubious layout, very few games, and incomplete terms and conditions. They are also unable to provide evidence for the UK license they claim to hold. If you scroll down the webpage and check the footer, you will see the logo of the Gambling Commission, however clicking on it leads to the casino's registration form, instead of the public registry on the Commission's official website, where license details, if any, should be showcased. The whole site appears unfinished, with many unresponsive tabs: banking and withdrawals information is inaccessible from the homepage. Terms of service seem poorly worded - if we had to guess, we'd say it was compiled by an amateur with only a basic knowledge of how a proper contract should look like. They made it a point to bold parts of the text containing their rights to forfeit, withhold or void bonus balance and winnings, terminate or suspend accounts, invalidate transactions or gameplay, carry out random checks on players, especially those who attempt to cash-out, refuse promotions or campaigns at their own discretion - essentially all the things that make it convenient for the site to disadvantage players and declare it fair.
Misleading Homepage
Designed as clickbait, the homepage shows several screenshots of popular NetEnt, Microgaming and IGT games, which the operator doesn't have at all. Since there is no demo or free play mode available, players have to register to browse or access the offering, and only then can they realize they are duped. A small portion of Pragmatic Play releases, and a few Yggdrasil slots are all there is to this pretend-platform.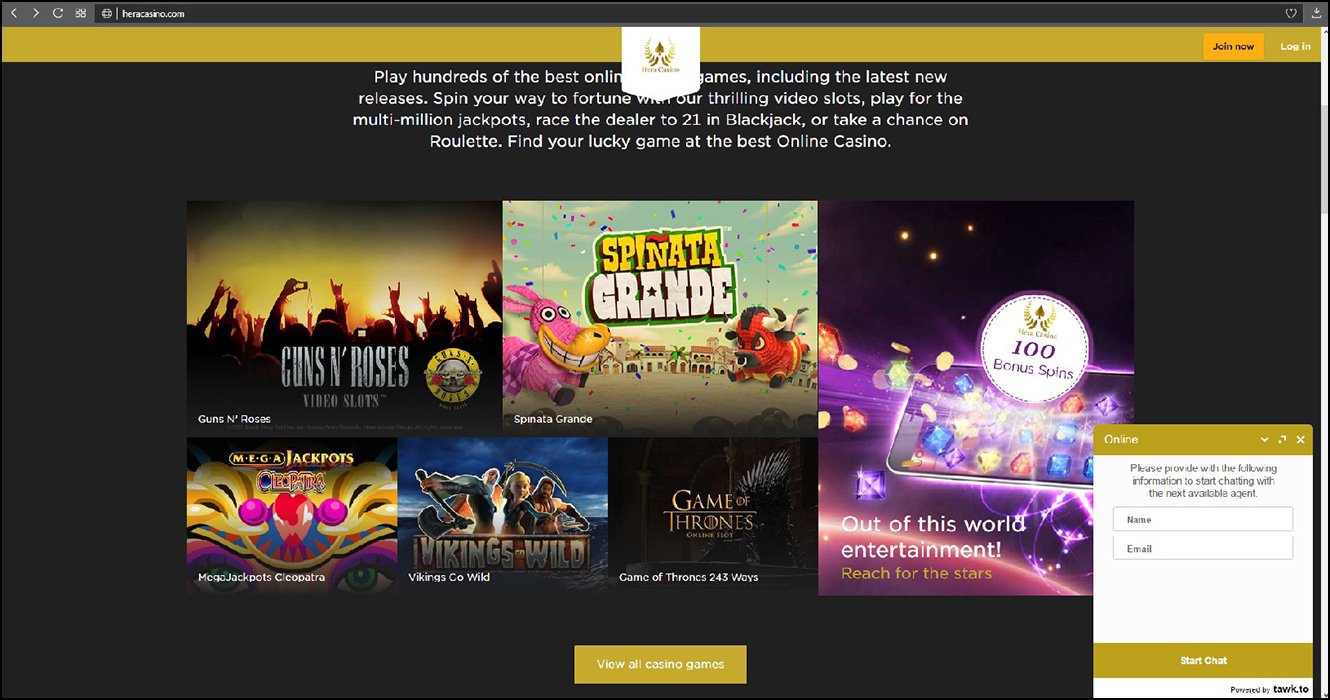 Not Good Enough
By inspecting the source code of Dragon Kingdom from Pragmatic Play, we found the iframe source link displays a blank space, but hovering cursor over it shows the slot is hosted on the casino's domain, which original games never are. This proves the game is pirated, but also indicates the site is aware of this fact and attempts to mask the source link to appear genuine.
Furthermore, we discovered other discrepancies: chat and odd buttons embedded into the game, missing ''CLOSE" button from the upper right corner of the screen, solid black instead of semi-transparent background in the pay-table section, and a missing ''X'' button used to exit the pay-table. Aside from these, the slots are near-perfect copies of the original products.
Pirated Dragon Kingdom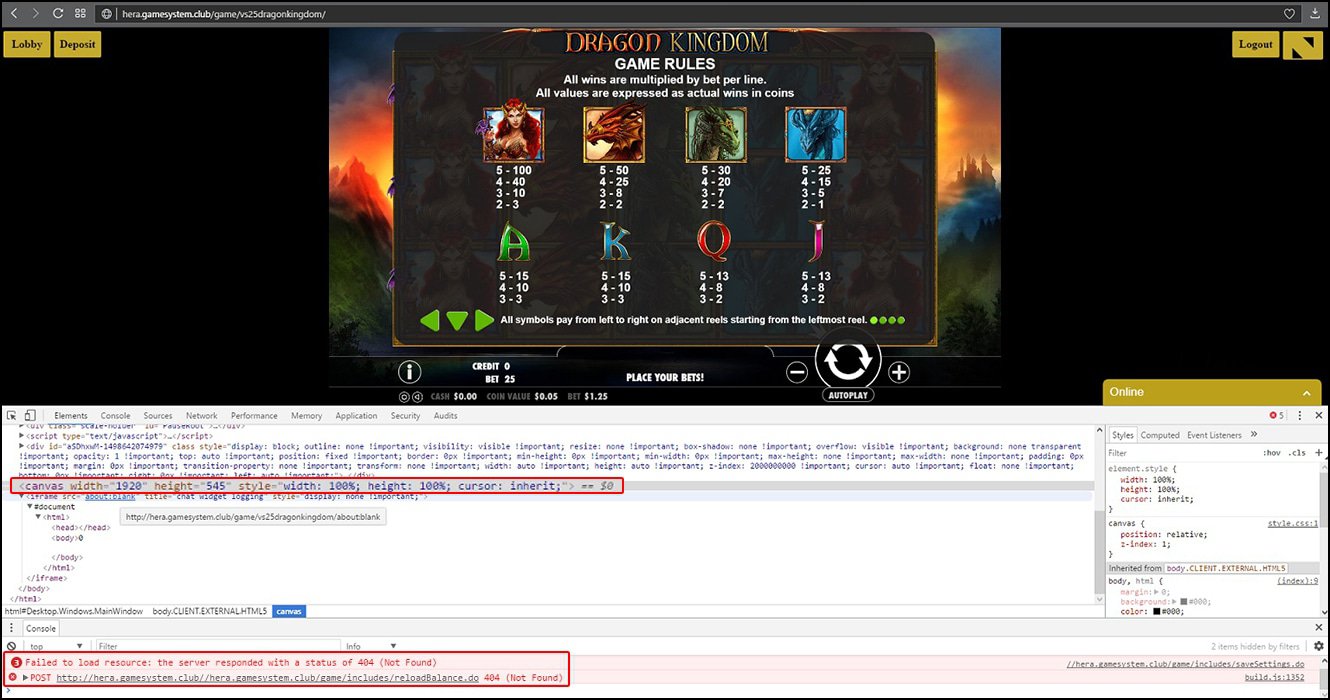 Original Dragon Kingdom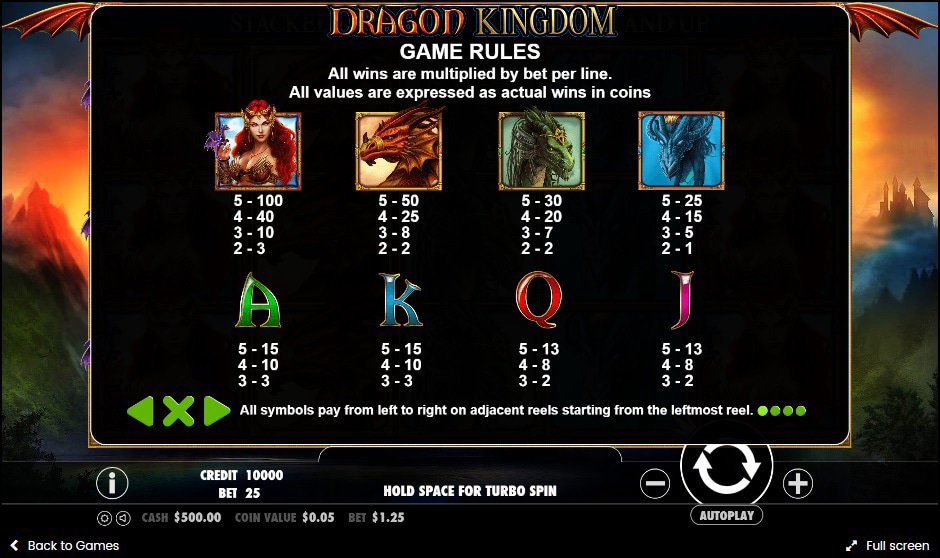 Pirated Super Heroes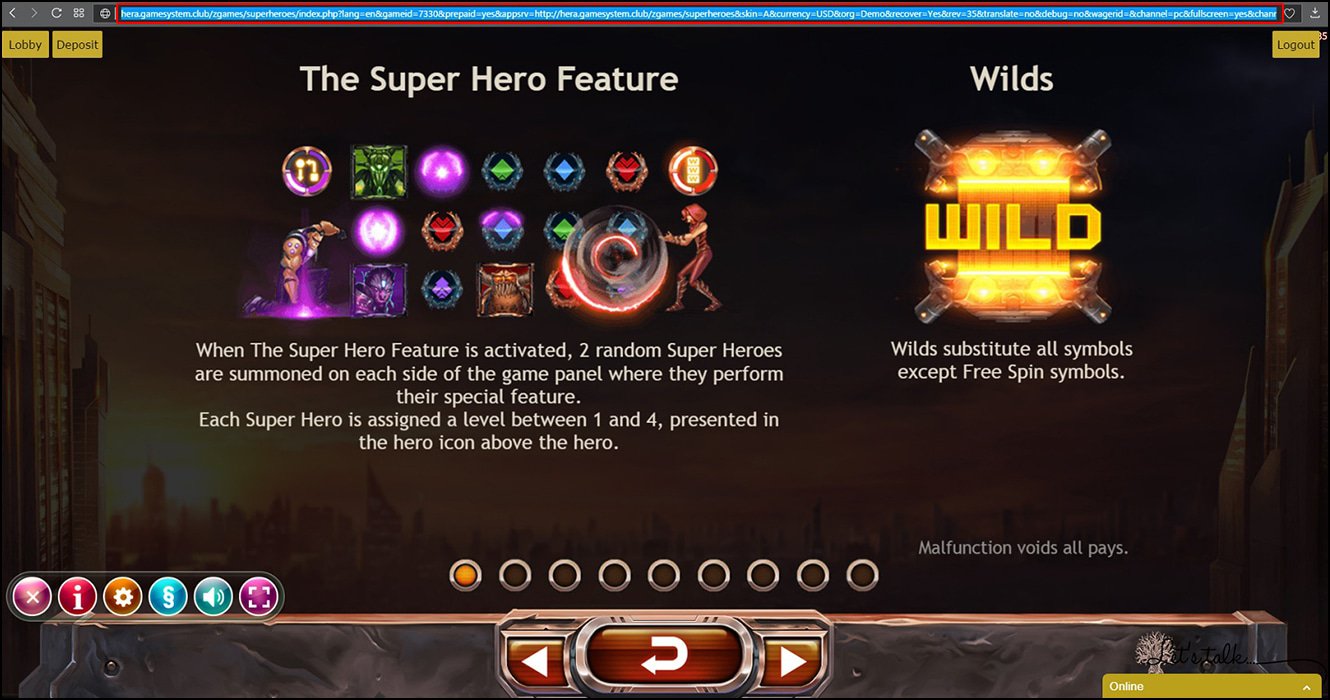 Original Super Heroes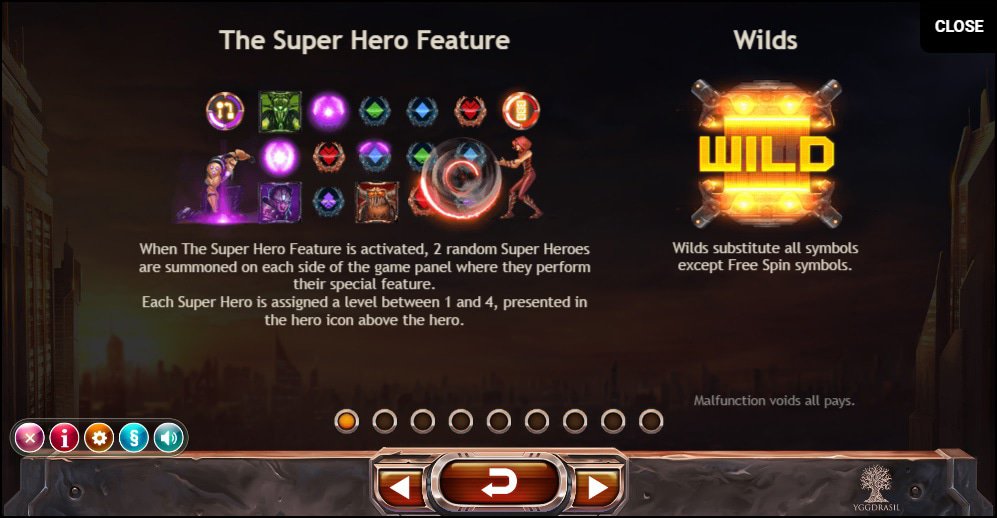 We are happy most of our members were smart enough to either stay away from the site, or take a closer look by using some of their no deposit offers. When that nagging bad feeling won't go away, it's best to follow your gut and find some other site to trust with your money. Hera Casino is not one of those sites, and should be avoided at all times.
RELEVANT LINKS:

Blacklisted Hera Casino - Report by moolahcasino.com
Hera Casino Caught Red-Handed - Report by twolittlefleas.co.uk
Pirated Content Found at Hera Casino - Report by WorldCasinoDirectory.com
Exposed – Pirated Slots at Hera Casino - Report by freeextrachips.com
"Hera's slots behaving strangely at various stages throughout the gameplay"
Casino Warnings & Rogue Reports
Back to articles