Back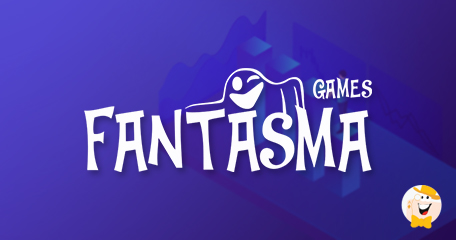 Fantasma Games, a dedicated provider of casino slots, has just unveiled its financial results with gross gaming revenue marking a staggering increase of 314% year on year during the 2nd quarter.
According to the report, net sales for the group, which also involves a subsidiary studio, Weiner Games, reached MSEK 7.5, up 396% year on year. At the same time, gaming revenue reached MSEK 6.3 during the quarter, or up 314% year on year. Fantasma made a total turnover of MSEK 5.4 and Weiner Games MSEK 2.1.
More About the Recent Figures
The main reason for the growth of the company lies in the rise in its gaming turnover. It boosted 120% YoY to MSEK 1,439 whilst gross gaming revenue reached 269% to MSEK 84. One of the main contributors to the higher gross gaming revenue is a margin of 5.9%.
Fantasma Games also produced EBITDA of MSEK 1.1 and marked a good period of profitability for this quarter. At the same time, the first part of the year saw EBITDA at MSEK 0.6.
Fantasma Games has had a very busy period recently. It has just hired Fredrik Johansson as CEO thanks to the support of leading shareholders who believe he is the right person to lead the team and enhance the developer's presence.
The company is focused on enhancing its foothold in the United States where it is already live via BetMGM. Its popular games Bounty Showdown and Wins of Nautilus Megaways are already accessible to customers in West Virginia, Michigan, and Pennsylvania and the company is ready to launch even more content.
Fantasma has also boosted its position in Canada, Italy, and United Kingdom where it has introduced exclusive games via leading brands such as Flutter Entertainment, Paddy Power, Sky Bet, PokerStars, and Betfair.
Speaking on the latest move, Fredrik Johansson, CEO of Fantasma Games, said:
"What a quarter it has been for Fantasma Games. We have driven growth across all KPIs which is a testament to the popularity and performance of our games in regulated markets around the world.
"This growth has come from continuing to deliver slots that take the experience to the next level, but also through entering new markets and signing exclusivity agreements with power players in our core jurisdictions."
Based on his words, this is an incredible start of a year that has big potential, and he and the rest of the squad look forward to the successful six months.
Source:
"Fantasma Games logs 396% increase in net sales in Q2", europeangaming.eu, August 10, 2022.
"staggering increase of 314%"
General Gambling News
Back to articles