Back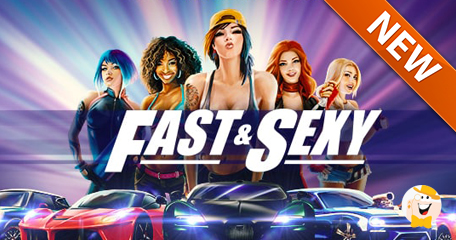 For fans of hot cars and even hotter women, Proprietary's brand-new video slot, Fast & Sexy, presents the best of two worlds combined. As visually rewarding as it can surely get, the game of street-racing is this 5-reel, 20-payline variation packed with the usual arsenal of bonus rounds, enhanced by expanding wilds, scatter symbols, multipliers, free spins and mini games. So, let's get fired up with nitro and rev up that horsepower!
It all starts off with reels borrowing visual cues from a monstrously fast car and some bodacious girls who definitely know their way around an 8-cylinder engine. You will encounter standard value symbols with letters and numbers, plus blue, pink and green neon signs, embodying high-value symbols and free spins, wild and bonus rounds respectively.
If you manage to land at least three blue wild neon signs, that's when a cut-scene featuring a gorgeous girl handing you a canister of turbo liquid known as Nitro will introduce you to a new screen where a free spin mode, featuring 10 spins with 2x multipliers will commence.
Perhaps the most special part of the game is activated once three or more green bonus neon signs land on reels—do that and you're in for a race. This will propel a mini game in which you need to choose between three race cars and each comes with different stats. Get the right (winning) one, you can win up to 300 times your wager – plus a Lamborghini car! Not the real one, mind you, just the one in the game.
Pink wild symbols have that particularly awesome habit of expanding when they land on the third reel – so more winning lines are created in a second. If you complete a winning line with it, as a neat little prize, you will get another batch of free spins!
The norm nowadays is that slot games are accessible just as easily via any smartphone or tablet apparatus as on the good old desktop machine – Fast & Sexy is no different, of course. Want to just engage the auto-pilot and focus on observing the game's "scenery" without having to spin yourself? Sure thing – that's what the AutoPlay function is for.
The new title will be a future favorite, we can already tell. It will soon be available in most major online and land-based casinos for your enjoyment.
"Proprietary's brand-new video slot, Fast & Sexy"
Casino Games
Back to articles