Back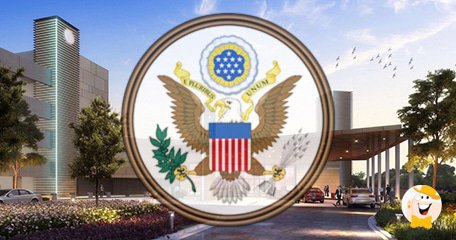 The US government has officially approved the East Windsor casino launch in Hartford County, Connecticut. The joint venture MMCT between Mohegan and Mashantucket Pequot tribes said that the US Interior Department has also approved the project.
Historical Data
After the destruction of the East Windsor movie theatre, plans were postponed until official approval from the Bureau of Indian Affairs. Mohegans and Mashantucket Pequots entered the partnership with the plan to build a casino in Springfield. The new casino complex will be situated on the former location of Showcase Cinema in East Windsor.
Expectations
There are great expectations for the new casino project. East Windsor will produce a lot of money and the state will receive a 25% cut from slots and tables. The casino will also contribute 2,000 jobs. One of the focus points will definitely be problem gambling.
Reactions
On this occasion, Cathy Osten, Democratic State Senator, said:
"This is a done deal now. We are ready to move forward on East Windsor. Construction will start as soon as construction season opens up probably in the next month or so".
The Republican state senator Paul Formica mentioned:
"MGM has been spending tens of millions of dollars in an effort to derail Connecticut revenue and Connecticut jobs and I expect they will continue, but I think this is great news for the people in the state of Connecticut".
MGM Impact
Since Mohegan and Mashantucket Pequot tribes formed the partnership, they influenced the state significantly. At the moment, Mohegan revenues have reached $40 million per month which is an average drop of 3-4 million dollars per month. At the same time, MGM produces 13-14 million dollars monthly which is far from projections of $34 million.
The construction of the new casino complex will start soon and we can expect a next summer opening.
Governor's Statement
On this occasion, the governor's office published the following statement:
"We are very pleased that the Interior Department has decided to approve the amendments to Mashantucket Gaming Procedures and Memorandum of Understanding. Approval of these amendments ensures that any state law authorizing MMCT to operate a commercial casino off of the tribal reservations will do no harm to the state's existing revenue sharing agreements with the tribes. We remain committed to working with the tribes toward a global resolution of all outstanding legal issues or obstacles that may arise out of this decision, including any lawsuits third parties may bring against the state law that now authorizes MMCT to operate a commercial casino in East Windsor."
Source:
"East Windsor casino project approved by federal government", yogonet.com, March 22, 2019.
"The joint venture MMCT between Mohegan and Mashantucket Pequot"
Gambling Law & Society News
Back to articles