Back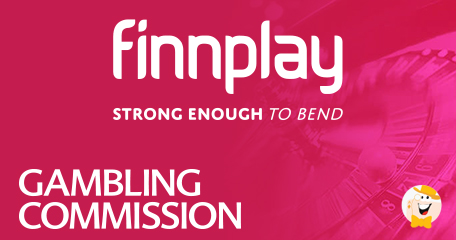 Finnplay has achieved a major MILESTONE as of recent. The iGaming platform provider has officially been granted a Remote Gambling Software Operating License from the UK Gambling Commission. The brand, which was first established back in 2008, is regulated to operate in jurisdictions such as Curacao, Malta, Belgium, Hungary, Bulgaria, Mexico, and previous entry to the UK, via a pool betting license.
As the company delves into the UK market, the move serves as a major step toward added success, as the UK market encompasses one of the largest in the industry. Chief executive officer of Finnplay Group, Martin Prantner, stated, "The United Kingdom market is without a doubt one of the biggest and longest-established licensed jurisdictions in the world, with exacting regulatory standards that are sound, rigid and trustworthy for both players and operators. We are very proud to have been entrusted with UK licenses, to go along with our already pre-existing UK Pool Betting License."
"This will be a significant stepping stone for our company's strategy of continued regulatory technical compliance and growth opportunities in which we can offer our customers an all-inclusive, serviced gaming product for the UK, with a full array of licensed products across the gaming spectrum including, betting, pool betting, and casino," added Prantner.
The recently acquired license is a serious accomplishment for the brand, and we look forward to seeing what the future brings.
The Finnplay platform delivers more than 4000 casino games, made up of content compiled from some of the most reputable gaming studios. The brand further delivers over 40 payment integrations.
"the move serves as a major step toward added success"
General Gambling News
Gambling Law & Society News
Back to articles