Back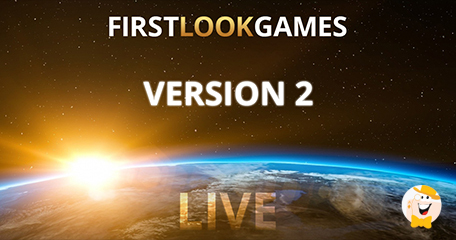 Major Upgrade of FLG Platform to Help Affiliates with Game Publishing
After announcing Bushido Bounty from High 5 Games, Nighfall by Push Gaming and Kings of Crystal by Microgaming last week, First Look Games, the innovative platform that connects game studios with online gambling affiliates, continues to improve user experience by rolling out a major upgrade that will significantly improve access to both developers and publishers.
Studios and affiliates will from now on be able to take advantage of a range of new features, including a free API that provides connected access to game and studio data.
Faster Download and Identification Filters
As disclosed, First Look Games 2.0 will enable its users to search, find and download all game assets with more efficiency thanks to the newly implemented advanced filters that can identify games by licence.
The latest upgrade will include a timeline feature on the platform that allows developers like 4ThePlayer, SG, Reflex Gaming or NetGaming to publish relevant studio news as well as new game launches in record time.
Moreover, by putting the new upgrade into action, FLG has given studios more options to manage their games and assets. The latest Studio Management Centre now comes with key features such as the announcement of exclusivity arrangements or game launches in jurisdictions for each title.
However, the biggest improvement of the platform is a new API feature that provides connected access to game and game studio data in a structured format. This means that the affiliates will be able to automatically create initial reviews of partner games and it is completely free for registered publishers to use as well.
As a special treat, a new weekly FLG newsletter will contain game studio news, platform updates, feature reviews, as well as the latest premium releases plus a list of recently launched and upcoming standard products.
"First Look Games 2.0 is a major upgrade on the previous version of the platform and will significantly improve the experience offered to both game studios and affiliates," explained Tom Galanis, managing director of First Look Games.
According to the managing director, the ability to search for games more easily and faster will be quite helpful to both players and studios, giving them more insightinto future activity and games of 1X2 Network, 2By2, Push Gaming or some other relevant contributor to the iGaming scene.
First Look Games is particularly proud of its latest upgrade in regard to API as it now connects the platform directly with game and studio data to present it in an easy-to-read format.
First to Market
The latest upgrade of First Look Games also means that its affiliates as well as key partners GameOn, Minty Creative and iGaming Business can automatically create reviews of partner releases and be first to market with new content.
Galanis has also commented that the upgrade 2.0 will soon be followed by further enhancements and developments, as First Look Games intends to make its platform the number one destination for studios and affiliates in the ongoing year.
Source:
"First Look Games rolls out major platform upgrade", firstlookgames.com, March 17th, 2022.
"the affiliates will be able to automatically create initial reviews of partner games"
General Gambling News
Back to articles