Back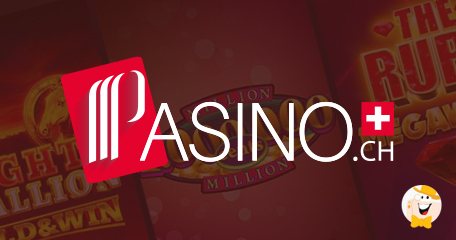 Pasino.ch, a company owned by Groupe Partouche, one of the leading casino groups, has inked a deal with the innovative platform, Flows. Apart from 43 land-based venues based across Europe, Partouche now enables Swiss residence via its online platform, Pasino.ch. This deal will strengthen the team at Pasino.ch to create new features and workflows while also boosting the tech delivery, integrations, and innovation across the business.
Casino du Lac Meyrin-Genève is the initial brick-and-mortar venue in Romandy, that went online after the launch of Pasino, a Swiss online casino based on the model of a land-based prototype. Pasino is a secure, trusted gaming environment with an entertainment-first approach.
Its team consists of experienced professionals who are essential to Casino du Lac's system and manage the Swiss online casino. By incorporating Flows, the team will also include new workflows to the actual processes, integrate and optimize new 3rd parties and apps and create innovative features.
On the other hand, Flows is created to be one of the biggest challenges of the industry, able to use any sort of software and allow partners to create something new without limits. Thanks to the Flows, organizations have complete ownership of their solutions with the ability to integrate with any app or data source.
Speaking on the new deal, Managing Director at Pasino.ch, Rupert Ecker, said:
"Flows innovation platform has been on our radar since its launch and I'm very happy to have now signed and be able to start working with James and his team to help accelerate and drive digital innovation here at Pasino.ch.
As part of one of the largest casino and entertainment groups in Europe, it's essential that we reflect their success, innovation for players, and excellent standards through our digital operations and we strongly believe that Flows can support us in this goal."
On the other side, James King, CEO at Flows, says that the company is excited to have secured a deal with Pasino and to be backing the digital arm of one of the biggest and most promising casino groups in Europe as they continue with the regular growth in the regulated Swiss market. They have a great squad of industry experts taking their ambitions to another level, so Flows is proud to be recognized as a partner that can provide value in their business.
This is a unique partnership for the brand and a great reflection of the hard efforts that the team has made, so they are excited about the future.
Source:
"Flows signs regulated Swiss operator Pasino.ch part of leading European operator Groupe Partouche", europeangaming.eu, April 25, 2022
"Partouche now enables Swiss residence"
General Gambling News
Back to articles