Back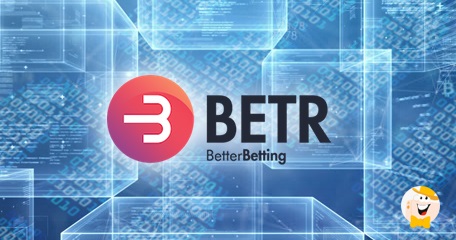 The company that has revolutionized the world of sports betting by disrupting traditional ways of placing bets, or simply BETR, is bringing new refreshments to the team. The Foundation's Supervisory Board will be re-energized with experienced players from the industry such as David Vanrenen (Chair of the Foundation), Simon Collins and Velvo Vaht. In addition, a skilled IT software engineer and architect, Steve Gray, will be appointed as the Chief Technical Officer.
For those who are not familiar with Better Betting, it might come as a surprise that the betting currency of the future, or the BETR token, was launched in December 2017 for use in online sports wagering. The ICO in January 2018 has ended with an excess of $5.5 million of token sales, gathering a significant investment community. The company has directed its main goals towards the development of the technology platform, that will allow players from all over the world to place bets using the token and a unique peer-to-peer network with no central party.
One of the latest team members to join BETR is Simon Collins, founder of Gaming Realms Plc and a real expert in the online gaming business. Collins invested in the decentralized blockchain platform as soon as he received Adriaan's proposition and decided to join the board. He is delighted to have been invited to become a Foundation board member and also looks forward to working within one of the most prosperous cryptocurrency companies.
In like manner, Collins will also support the board with his experience as one of the founders of Cashcade Ltd, an online bingo focused gaming business, which was sold for £96m in 2009. On the other hand, his colleague, Velvo Vaht, is an entrepreneur and partner at Finance Plus. Vaht accepted the appointment due to a firm belief that Estonia is slowly becoming the next hot spot for exciting crypto ventures and added that BETR is already leading the race of blockchain technology use. Vanrenen is a veteran investment manager and stockbroker with tons of experience, gained mostly as the Chair of Earthport Plc.
The last member to join is a self-declared geek or Steve Gray, expert with over 20 years in development and new innovative technologies. He has also been involved with building the BETR app for Android-based smartphones. The company has announced the appointment of Ian Sherrington as Sportsbook Architect as well, saying that further enhancement of Better Betting products such as the token and peer-to-peer connections requires an energized and highly skillful team.
"One of the latest team members to join BETR is Simon Collins"
Bitcoin
Back to articles