Back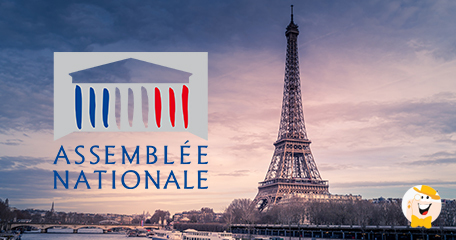 It's no secret that France has yet to join the list of countries to leagalize online casinos. However, we've got some exciting news for those waiting to see the country make the move – in fact, France is currently in the process of awaiting approval for a new law that would legalize gambling.
Five Year Moratorium
The new idea was proposed in France's National Assembly, and if approved, it could have a significant impact on the country's iGaming industry. The bill, known as Bill 1248, would legalize online casinos in France and launch a regulated market.
The main idea of this bill is the introduction of a "five-year moratorium." This means that online gambling would become legal for a period of five years. This would apply in this period only for the operators that are based in the country.
This action aims to create a positive economic setting for current license holders before allowing other interested brands to enter the market.
Article 2 of the bill notes that this moratorium would be in effect until January 1, 2030. After this period finishes, France should grow its market and allow other, non-France-based operators to offer its services and products.
"If the opening were to be total and immediate, it would upset our regulatory frameworks, weaken the national casino industry and the economic balance of the municipalities where it is located," the bill said. "This could then lead to potentially devastating consequences for employment in this sector."
Safer Environment
The bill places significant priority on providing fairness between online and land-based casinos. Article 1 grants operators the authority to provide online casino games that closely correspond to the offerings found in brick-and-mortar casinos.
Moving forward, Article 3 links significance to the financial element of the suggested changes. The bill stipulates that online casino games would be subject to similar taxation as other forms of gambling, as determined by state and local authorities.
The bill recognizes that players now choose to gamble online more often. The existing illegal status of online casinos in France has forced punters to turn to unlicensed offshore sites. This usually means a lack of customer protection. By legalizing online casinos and issuing permissions to approved operators, the bill would create safer gambling conditions while generating additional tax revenue for the country.
"The ban in force against online casinos is reaching its limits, even if the authorities try to identify and block illegal sites using court orders," the bill states.
"Faced with these developments, it appears that the absolute prohibition regime is de facto not very protective for consumers. This justifies raising the question of the evolution of the French legal framework in order to adapt it to new practices."
We hope for a positive outcome, and for all new information, we will keep you updated; play safe and responsible!
Source:
''New bill aims to legalise online casino in France'', igamingbusiness.com, 25.05.2023.
Gambling Law & Society News
Back to articles