Back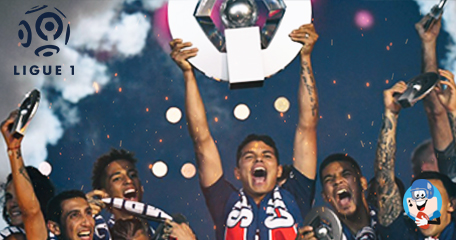 The French Ligue 1 is the first big league in Europe to decide finishing the season early amid the coronavirus pandemic. On Wednesday the Ligue 1 officials announced that the season will not resume since the French government has banned all sporting events until September. Then, on Thursday, Ligue 1 announced that they would had Paris Saint-Germain the title for the season, as they were 12 points clear at the top of the table with 10 matches remaining. 
PSG said they wished to dedicate the title "to healthcare staff and all the everyday heroes on the front line", while chairman and CEO Nasser Al-Khelaifi added that French essential workers' "commitment and self-sacrifice over many weeks have earned our deepest admiration". Al-Khelaifi also said: "We understand, respect and support the decisions taken by the French Government to end the championship. Health, as the government has always said, must be everyone's priority. In these difficult times, I hope that this trophy will bring a little happiness and hope to all our supporters, and I am grateful to them for their unwavering support which helps drive Paris St-Germain forward." 
Paris Saint-Germain have qualified for the quarter-finals of the UEFA Champions League this season after having defeated Borussia Dortmund 3-2 on aggregate. In fact, the 2-0 home victory over Borussia Dortmund on March 11 was the last match that PSG played before all European leagues and competitions were suspended due to the coronavirus outbreak. UEFA are still hoping to have the two continental competitions finished in August, with the Champions League final being expected to be played on August 29 in Istanbul. 
Amiens and Toulouse will be relegated from Ligue 1 as they were at the bottom of the table when the season stopped, while Lorient and Lens will be promoted from Ligue 2. The most affected team by this decision seems to be Lyon, they were in fifth place before the last matchday in March, and now their 1-0 defeat at Lille made them finish the season in seventh place. That means they can't qualify for an European competition, although UEFA have not reached a clear decision on how European qualification would work if leagues decide to cut their seasons short. 
Lyon said that they might appeal the decision, while Didier Quillot, the chief executive of the French League (LFP), replied that they are expecting some appeals but are confident that the decisions "are solid". The LFP have until 25 May to tell UEFA which clubs will be qualified for European competitions. 25 May is also the deadline for all European leagues, by then they have to tell UEFA whether they want to complete or cancel their seasons. 
Sports Events
Back to articles