Back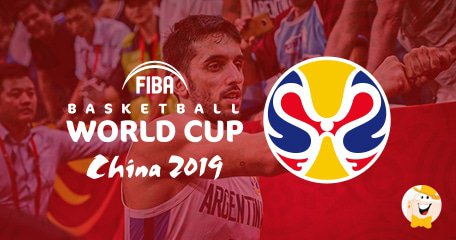 Les Bleus, officially ranked the third in FIBA World Rankings, won 67:59 over Boomers, current champions of FIBA Asia, at Wukesong Sports Arena in Beijing, China, and took the bronze medal at 2019 World Championship!
Both teams felt the need to make the closing statement in this match, redemption if you will: France could not utilize their upset of Team USA any further than the loss to Argentina in semis, while Australia was stopped short of finals after no less than double-overtime defeat to Spain.
Building their motivation on finishing fourth at 2016 Summer Olympics in Brazil — and how it felt to lose bronze medal match — Australia entered the game resolute to take home the first-ever medal at World Championships. Boomers' run on this tournament has been nothing short of historic; the determination to solidify this was noticeable.
France, being quite dominated in 14-point semi-finals loss to El Alma Argentina — after eliminating reigning back-to-back champions, Team USA, in quarter-finals — was looking for strong bounce-back and confirmation of their world rankings, hoping to repeat their best performance thus far, third place in 2014 FIBA World Cup.
Last time these two teams met, on September 9, in the second round of 2019 tournament (in L group game), Boomers bested Les Bleus 100-98. With a balanced roster on both sides made of NBA talents and players from leading worldwide teams, the match was a thriller, decided only by free throws by Matthew Dellavedova and Mitch Creek!
Needless to say, our basketball correspondent was right there, on the spot, to witness bronze medal match and the clash of these well-motivated teams, giving you another…
…LCB Live Blog from World Basketball Championships!
Get ready, LCB'ers, for we're zooming in!
H1: Burden Pressures Both Sides
Center of the Australian team, Aron Baynes, perhaps put the whole game in the best possible perspective: "I've got three words for you, nothing else; no questions, nothing — regroup, refocus, reinvigorate." Judging by the outcome, it seems that players on both sides faced challenges in taking his advice to the letter.
Australians won the jump ball and the first few shots, making it 5:0 lead after two minutes. Reciprocating efficiently, French scored few fast points, but Patty Mills' 2pt fadeaway jump shot put Boomers back on the track.
The weight of not only expectations but hopes and desires was evident on both sides.
Next couple of minutes was marked by mistakes, fouls, misses, and turnovers — the harbinger of things to come — including the technical foul by Rudy Gobert (France) with 5:31 remaining and Aussies in the possession of 7:4 lead.
Building off it, they capitalized and took off to 13:8 with 3:09 left in the first quarter.
French head coach Vincent Collet made a couple of replacement looking to equalize this and boost his team offense — just as Aussies head coach Andrej Lemanis did — but the score remained intact for the next two minutes.
Short of two free throws made by Joe Ingles (14:8) and 2pt floating jump shot by Andrew Bogut, followed by a three-pointer by Nando De Colo (France), not much happened until the end of the first quarter.
The modest beginnings by both squads — Q1 score was 16:11 lead for Australia — are substantiated in statistics.
Boomers capitalized on 27% for two points (Les Bleus 67%), 50% for 3pts (France 33%), both teams had six turnovers, but perhaps the most telling is free throws category: Aussies put 67% in while their opponent — zero!
The second quarter started with Joe Ingles' three-pointer.
Vincent Poirier and Louis Labeyrie reciprocated, just as Ingles did again, but short of few free throws not much happened in the first seven minutes.
Leading by 22:18, Aussies tried to take off with Ingles and Landale scoring consecutive four points. This was an evident sign for Collet to take the first time-out in the game; quite logically, indeed, considering the French totaled only seven points in this quarter thus far!
The result was instantaneous, in the form of a three-pointer by Evan Fournier, cutting Boomers' lead to five points with 2:40 remaining in the first half.
However, Ingles stepped in again with four points, which was enough for Aussies to win this quarter 14:10 and go to halftime with commanding nine points lead.
Again, statistics testify of nervous, stiff, and mistakes-prone play on both sides: equaling on turnovers, rebounds, steals and quite thin on three-pointers, it was 2pt percentages that enabled Boomers (56%) to best Les Bleus (23%).
H2: Just When You Think You Saw It All…
Consequentially, it seemed this match is for Australia to lose. Judging by the start of the second half, that certainly was the case. After five minutes played, Boomers held a comfortable 14-point lead, apparently handling better many misplays on both sides.
But then…
…Chris Goulding made an unsportsmanlike foul with 4:55 remaining.
In the hindsight, this seems to be the turning point of the match. In the next three-and-a-half minutes, Les Bleus outclassed Boomers by 11-2, melting down their initial advantage to two points!
Fournier, Batum, Poirier, De Colo were hitting from any position! With 1:31 remained to be played in Q3, French trailed 42-44.
Not even two time-outs called by Aussies head coach Andrej Lemanis and ensuing three substitutions could stop Les Bleus as the tide slowly but surely turned!
By the end of the quarter — won 21-18 by France https://lcb.org/restrictions/france — this match was wide open, again.
Like it wasn't enough, at the beginning of the final segment, a three-pointer from De Colo and his ensuing free throws gave us the first tie. Another first was to follow soon: with 9:01 remaining, Les Bleus took the lead in this match.
The next few minutes saw pendulum swinging widely and wildly!
Another 3pt shot from De Colo increased French lead to four points; Kay, Mills tied it again, Bogut brought back Aussies back to lead with floating jump two-pointer. Andrew Albicy reciprocated for another Les Bleus' lead, as Aussies' Mills took it back with 5:28 remaining to be played!
Another minute followed without a single point.
Fournier and Kay exchanged points — this game is, at least at this moment, for cardiac arrest — but it was Albicy and Rudy Gobert that took France over the top!
Time-out for Aussies followed as Les Bleus took the first four-point lead in the game, 60-56, with 1:53 remaining 'till the end!
And…
…they never looked back. Another three-pointer from Albicy increased the lead to seven points (1:06 remaining). Aussies desperately tried to catch-up with missed three-pointers from Dellavedova and Ingles, but to no avail, while Mills fared a bit better scoring much-needed 3pts at 0:38 to cut French lead to five points.
Vincent Collet was not to be surprised and called another time-out.
Fournier's layup 2pt got back Les Blues to seven points lead (66-59), as Dellavedova missed yet another shot for three points.
Nicolas Batum's free throw sealed the scoring, while Albicy's steal from Goulding with 0:16 remaining sealed the Aussies' fate.
Sound Off Notes
In the end, French domination in three-pointers and steals appears to be decisive: they knew when to take the initiative and how to do it efficiently.
Both teams wore the heavyweight pressure and previous losses which resulted in a myriad of mistakes, turnovers, and overall nervousness.
Boomers would surely love to have back more than a few plays. That being said, they performed admirably on this championship and have nothing except pride to feel about themselves! We witnessed amazing team play on their behalf and the world rests assured that yet another giant is on the rise.
Les Bleus obviously recovered better form semi-finals and took their best game when they needed it the most. Batum and Albicy made crucial contributions, but it seems that French simply made fewer mistakes than their opponent, and in the end, this is a well-deserved bronze medal for France.
With that, we can hardly wait for much-anticipated finals between Argentina and Spain and our next LCB Live Blog with the report on this game!
Stay tuned.
General Gambling News
Back to articles