Back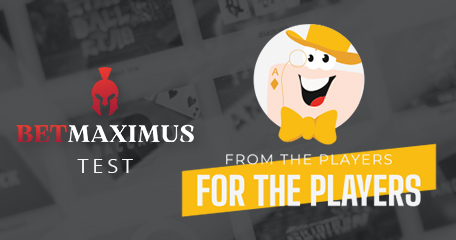 The latest test encapsulates the essence of a singular day in the life of a player who, armed with $200 worth of Bitcoin, ventured into the digital realms of chance and opportunity.
This is not just a story of cryptocurrency transactions and financial gains, but a glimpse into the narrative where the digital currency, Bitcoin, transforms into tangible greenbacks in the same day.
Therefore, get ready to be captivated by the tale of a BetMaximus Casino tester. Her journey will definitely leave you inspired, so welcome to a day in the life of our protagonist AnaMarija, as she ventures boldly into a story of turning Bitcoin into Benjamins.
Before we reveal more details, here's a quick rundown:
Tester of the casino: AnaMarija
Date of registering: TUE, July 25th, 2023
Deposit: $201.05 in Bitcoin via Coinbase on TUE, July 25th, 2023
KYC: Utility bill, passport, selfie with passport
Withdrawal: Requested and received $50 via Coinbase on TUE, July 25th
Amid the digital reels and the thrill of each spin, our player found herself immersed in a world where fortune favored the bold.
However, as the day drew to a close, AnaMarija's adventure at BetMaximus Casino culminated in a modest minimum withdrawal, a testament to the unpredictable nature of the gaming world.
Registration
In just a few simple steps, our tester registered at BetMaximus Casino by filling out the usual form.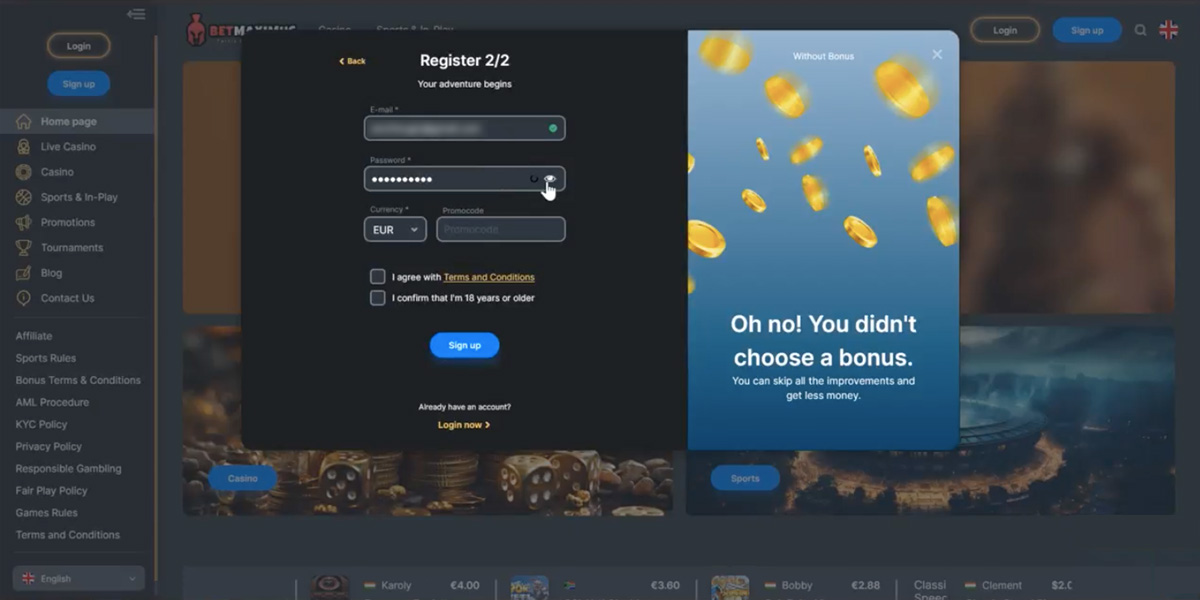 She promptly updated her profile by entering personal data, setting the stage for an exciting day of gaming.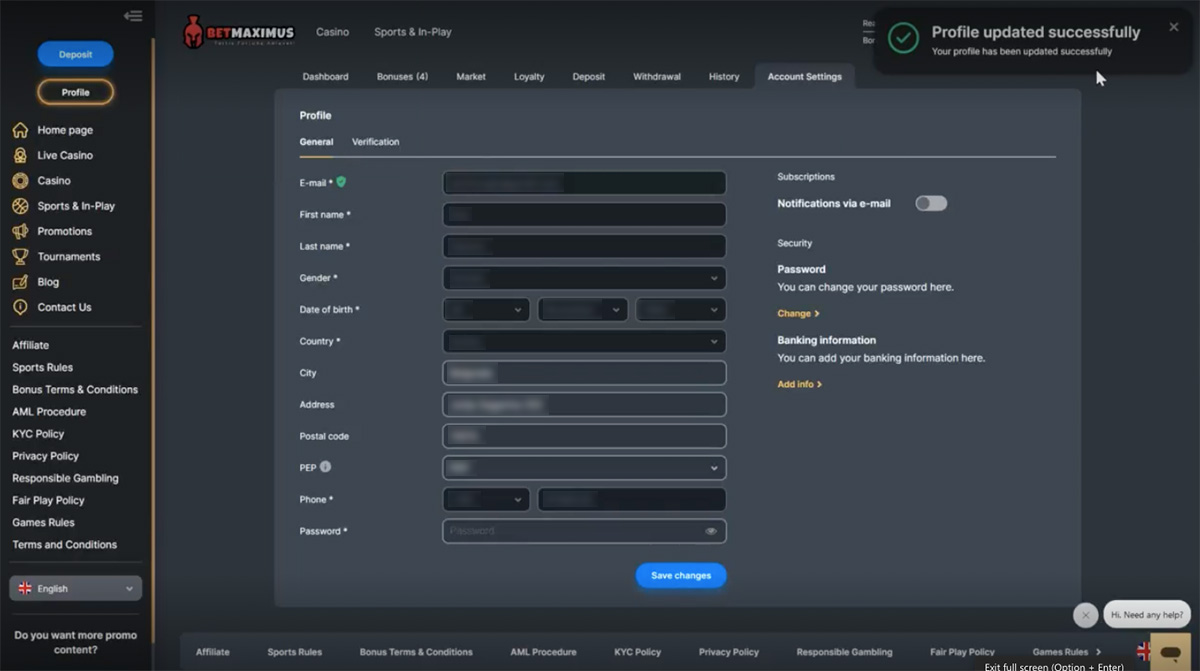 KYC
As required by the casino's strict verification terms, AnaMarija diligently verified her account by promptly uploading the necessary documents, which included a utility bill, passport, and a selfie of herself holding the passport.
Both the registration and verification process were remarkably efficient, taking no more than a couple of minutes to complete, allowing our player to dive into the thrilling realm of slots without delay.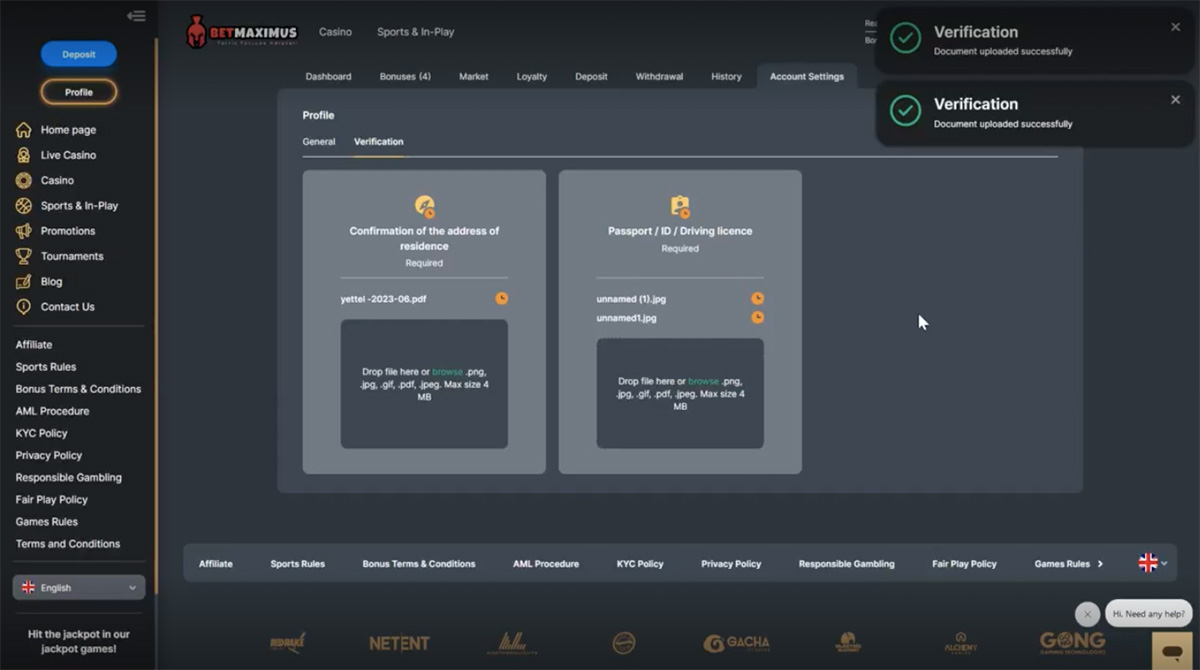 Depositing
Our tester wasted no time in getting started, swiftly depositing 0.0069 BTC via Coinbase. At the prevailing exchange rate on July 25th, this translated to an approximate value of $201.05.
With the cryptocurrency securely in her casino account, he stage was set for an exciting day of wagering and gaming, as she aimed to turn her digital assets into tangible rewards.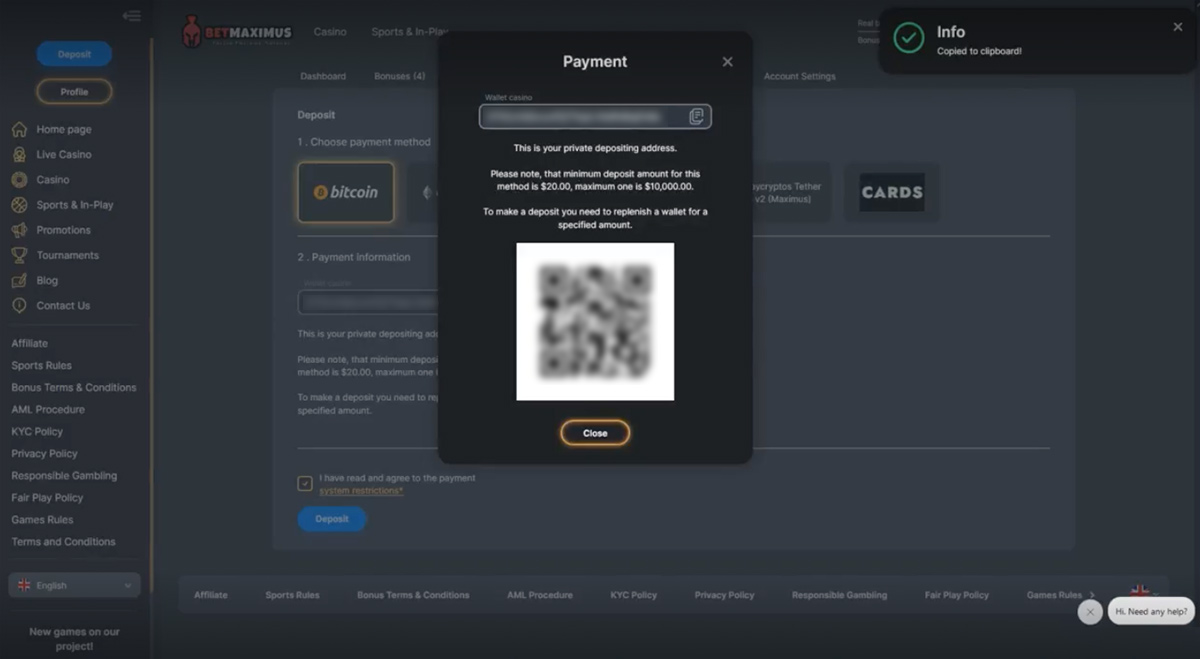 At BetMaximus Casino, the minimum deposit requirement stands at €10, while the maximum deposit limit varies depending on the chosen payment method, offering players flexibility in their gaming experience.
Gameplay
Our player kicked off her gaming session with a burst of excitement, delving into the diverse and thrilling world of BetMaximus Casino's gaming library, which boasts more than 2000 titles to choose from.
With a plethora of options at her fingertips, she began by selecting some of the hottest and most enticing slots of the moment. From the latest cutting-edge video slots to some classics, the variety is staggering, offering a gaming experience tailored to every preference and style.
It was a journey into a virtual wonderland, where each spin held the potential for fortune and adventure.
You can find some of the titles at Betmaximus Casino in the following list:
Big Bucks BuffaloGigablox (ReelPlay)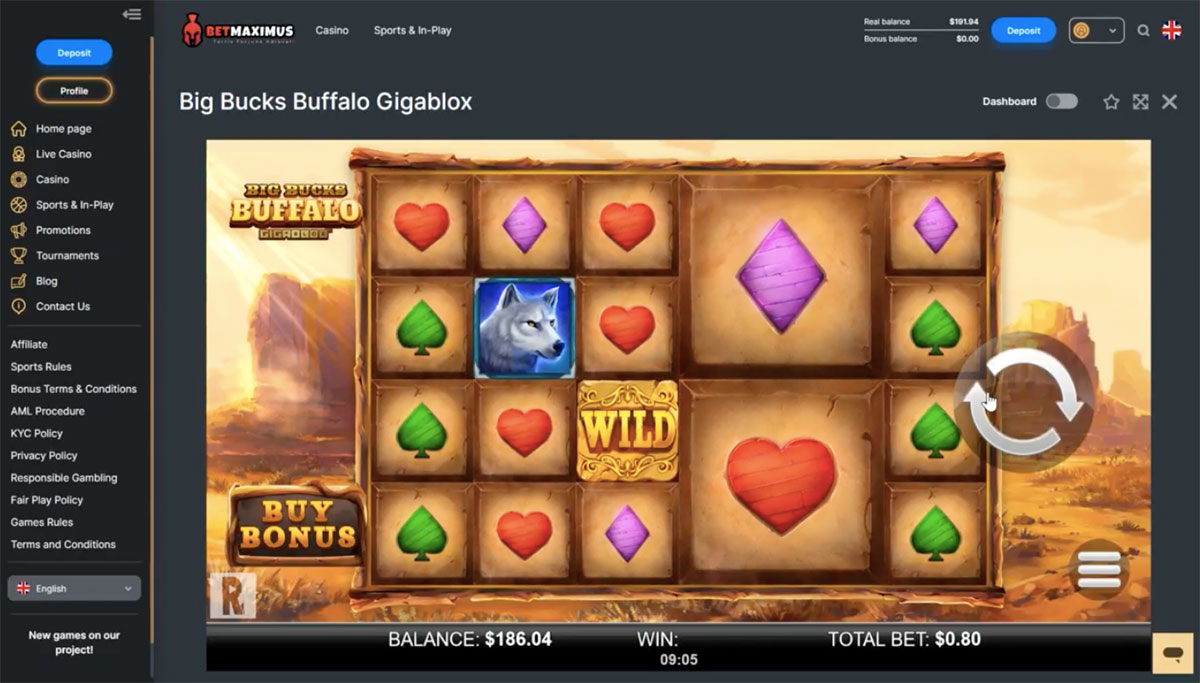 The Lost Symbols (Concept Gaming)
Mr Vegas 2: Big Money Tower (Betsoft)
PiggyPop (AvatarUX)
Wild Drops (Betsoft)
Hyper Respins (ReelPlay)
RagnaWolves Wild Energy (Yggdrasil)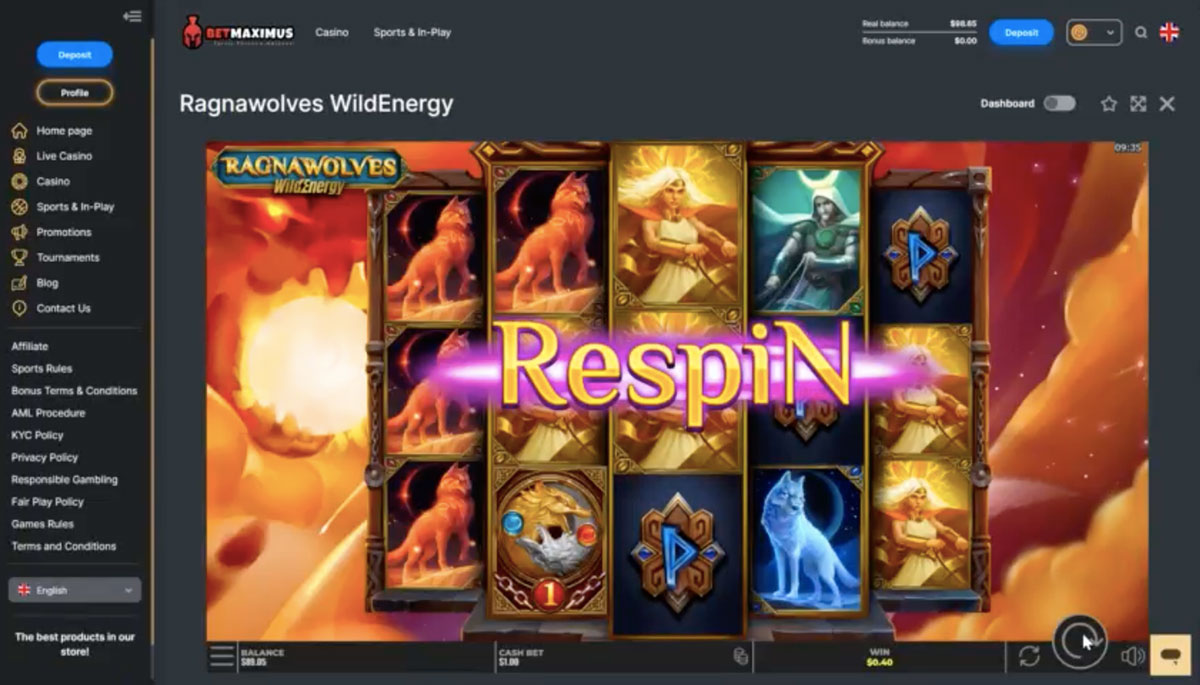 Despite making some great choices with the slots, fortune didn't favor AnaMarija entirely, and she ended up losing around $150. In accordance with our test rules, the tester decided to withdraw the remaining balance of her funds.
Let's see how the withdrawal process unfolds and whether it delivers the seamless and timely experience as announced.
Withdrawal
When her remaining funds reached $50, our player decided it was time to put a halt to her slot spinning adventure and requested a withdrawal.
Thanks to BetMaximus Casino's efficient Bitcoin withdrawal system, the process occurred almost instantly, turning her digital winnings into tangible cryptocurrency in the blink of an eye.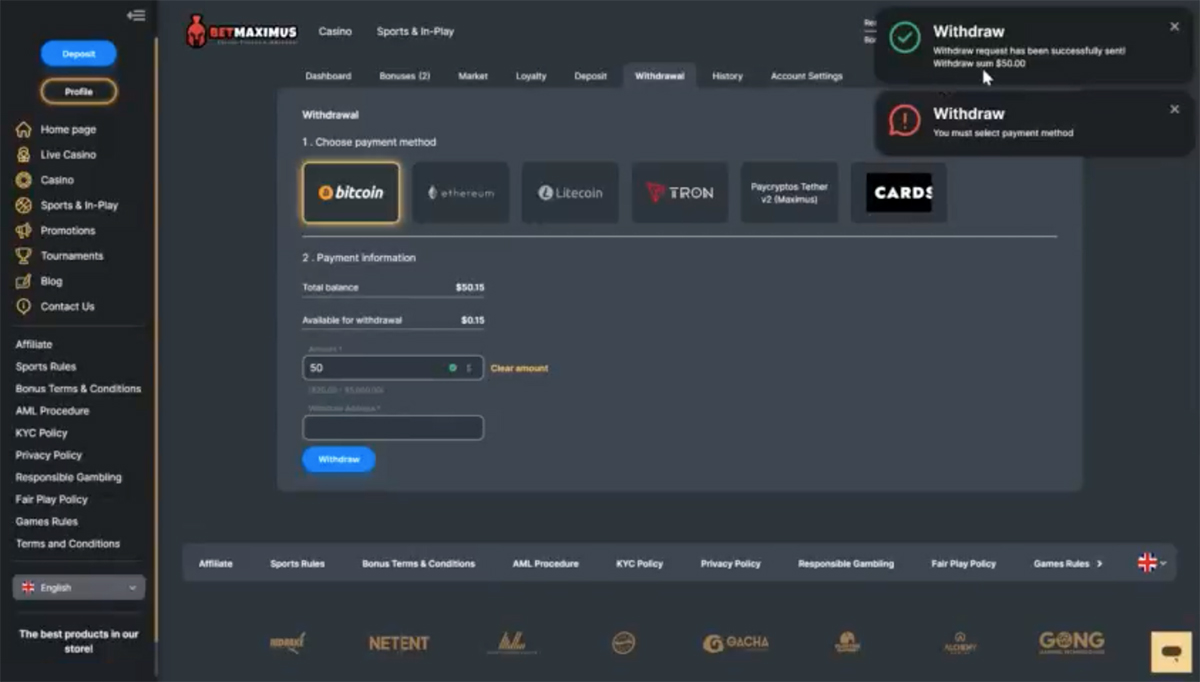 It is important to note that at BetMaximus Casino, the maximum withdrawal amount per month is €20,000 or the equivalent in your chosen currency.
Additionally, the minimum withdrawal amount per transaction is €10, or its equivalent in other currencies. Also, there is an exception in the case of an account closure, where players may withdraw the full balance.
Conclusion
A day in the life of our BetMaximus Casino tester has been a rollercoaster ride of excitement and thrilling moments. From the initial deposit of Bitcoin, the exploration of an extensive gaming library, to the swift and seamless withdrawal process, this journey has showcased the dynamics of online gaming and cryptocurrencies.
Despite some ups and downs along the way, it's evident that BetMaximus Casino offers a secure and entertaining platform for players. Whether turning Bitcoin into Benjamins or simply seeking an adrenaline rush, the casino proves to be a captivating venue for those who dare to take a chance.
We would like to thank you for participating in our project "From the Players, for the Players".
New tests are underway. Play responsibly!
"AnaMarija's adventure at BetMaximus Casino culminated in a modest minimum withdrawal"
From the Players for the Players
Back to articles