Back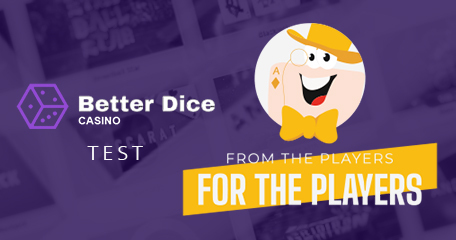 How Bothersome Can KYC and Conversion Get?
With dozens of newly launched online casinos that ever so joyfully decide to join our ranks on a weekly basis, it is sometimes hard to pick the next-in-line gaming hub and put it to that ultimate test to see how they fare in terms of the overall user experience and fairness, transparency and accountability.
However, this time we decided to go the extra mile and reach new heights in presenting relevant gambling information by assessing BetterDice Casino, a betting destination with more than one thousand slots, action-packed live dealers, countless promotions, and a fantastic variety of possible payment methods.
Our tester with this operator is MarijaS and to bring some "above the curve" intel about KYC, depositing, playing and withdrawing at this place, she had to go through the same drill, so stick around for a while to see how things worked out for her.
Here's our short summary:
Tester of the day: MarijaS
Date of registration is July 16th, 2021
After signing up, our tester submits documents for KYC
The tester places a deposit of $200 via Skrill on July 16th
MarijaS wins cca. $515 on Respin Circus
Verification of phone bill unsuccessful on July 19th
Tester requests a withdrawal of the remaining funds on July 21st after second, successful verification
The payment is confirmed on July 23rd
If we've got your interest, it's time to unwrap further details, so hang around!
Registration
Even though we slowed things down a bit during Summer, there is no reason not to get excited about our third churning casino test for the month. Ever since we decided to go from stem to stern with brands Lucky Bull and blacklisted PlayHub, there has been much intrigue about how our next extensive research will develop.
The latest survey of BetterDice Casino kicked off on 16 July at exactly 8:33 AM.
There is but one simple step to open an account here, and the whole process takes just a couple of seconds. After entering her username, email address, country of residence and accepting terms & conditions, our tester received a verification email to complete the registration and continue with KYC.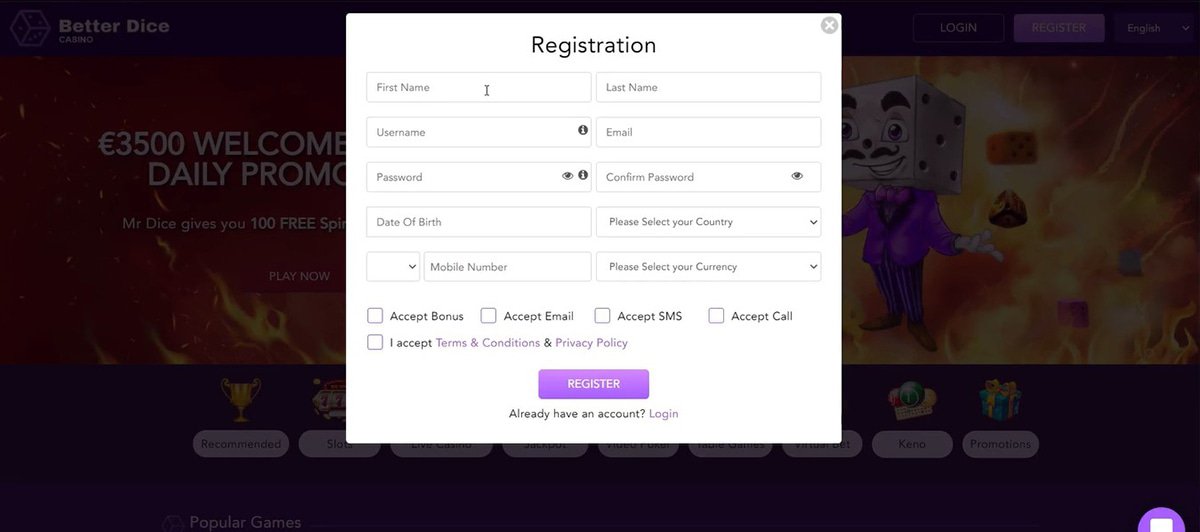 For a successful withdrawal and verification, she immediately updated her personal data and uploaded an ID card with last month's phone bill. The next step was to submit a deposit, for which our tester chose Skrill and $200 straight.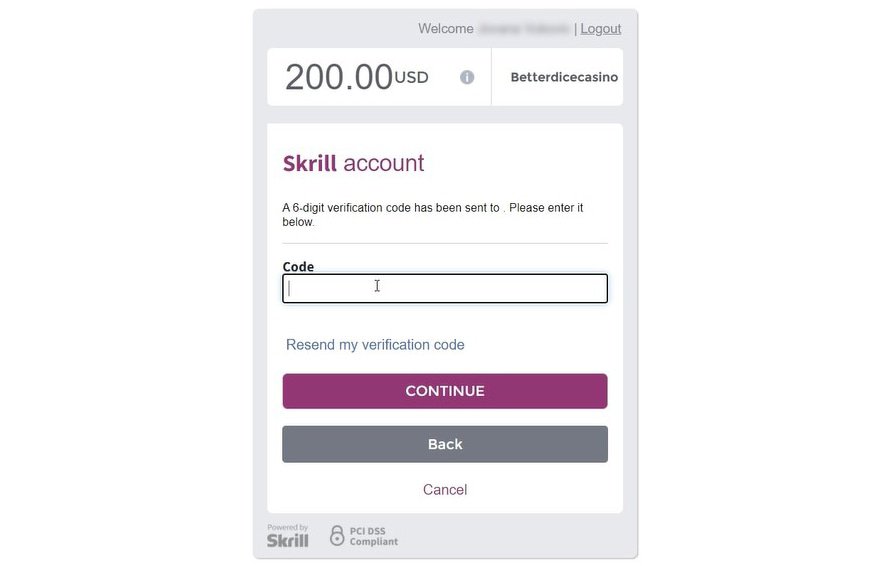 Depositing
Account funding happened on 16 July. Our tester opted for Skrill to add money into her newly created account with BetterDice, a digital wallet with a range of online payment and money transfer services. She deposited $200 and the transaction went without issues.
According to the cashier, the minimum and maximum deposit limits for transactions via Skrill are 10 and 1000 EUR/USD respectively.
Although the deposit procedure worked like a charm, verification turned out to be unsuccessful. After a lot of convincing on live chat on July 19th, the agent replied that the phone bill is not a valid document for KYC. It was rejected due to incompatibility issues and they asked the customer to try uploading other utility bills or the same document again for the finance team to conduct further checkup.
Just to be clear, a valid utility proof on BetterDice is either a phone bill, bank bill, water bill, gas bill or electricity bill, no older than 3 months.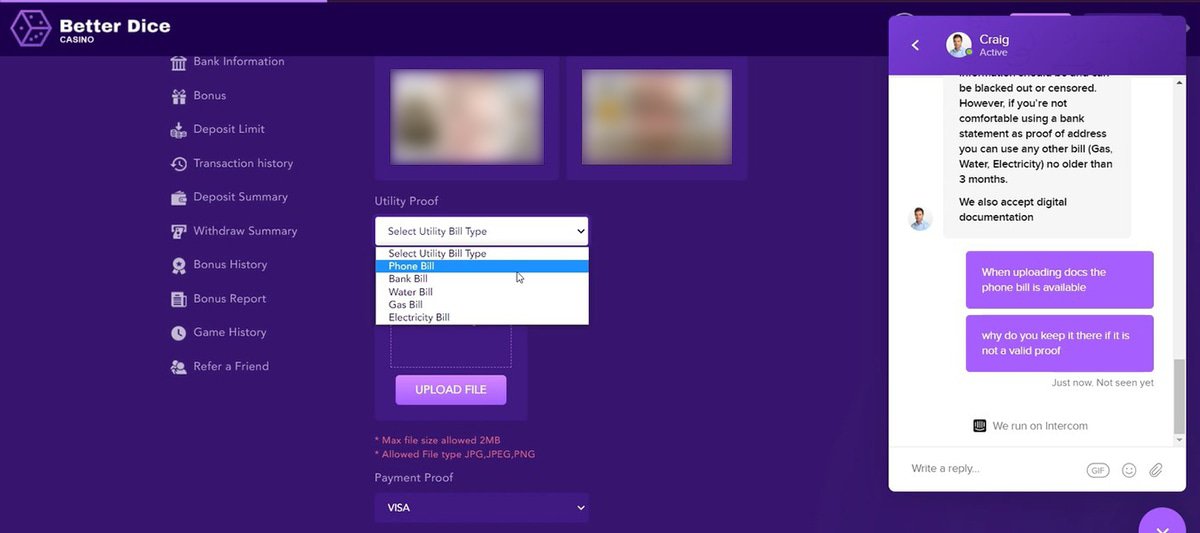 After uploading payment proof (screenshot) for the earlier carried out Skrill transaction of $200, same phone bill and updating KYC, some 48 hours later, MarijaS' account was finally verified on July 21 and ready for a potential cashout.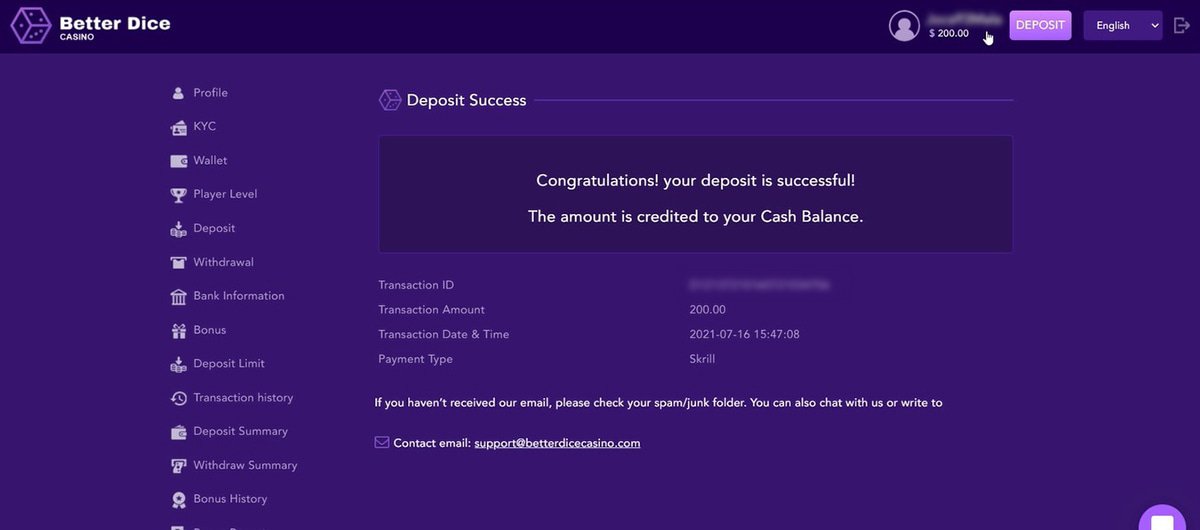 Gameplay
The entire tomfoolery at BetterDice started out with Diamond Mine MEGAWAYS, an online slot from Blueprint Gaming with six reels, massive 20,000 exposure and high volatility. We recommend you to take a look at the title if you like unlimited win multipliers, extra spins, cascading and mystery symbols, but if you want to see the main highlight of this testing, stick around just a little longer...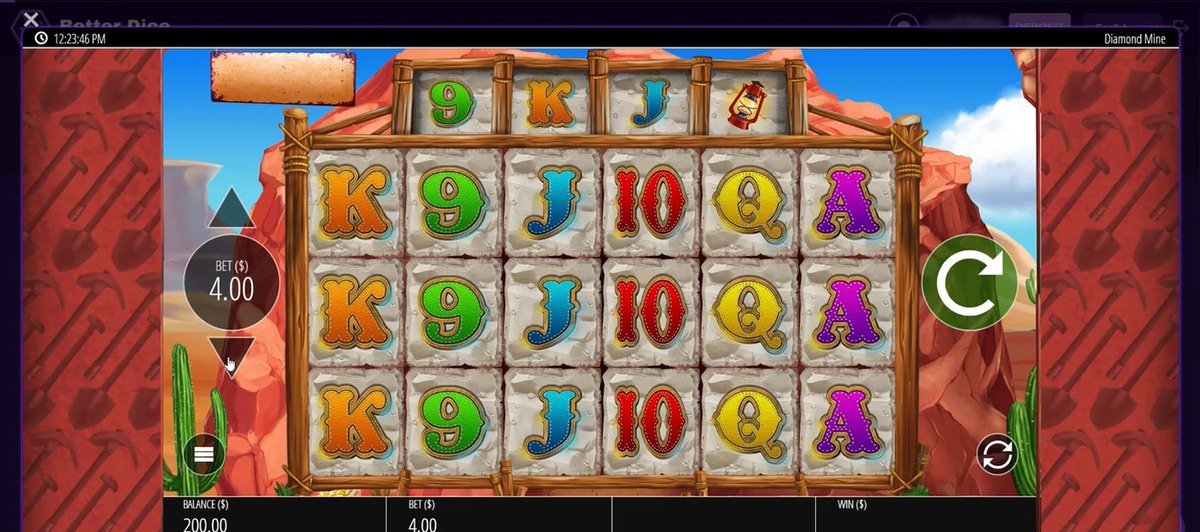 …as MarijaS' gameplay reached its peak with another inspiring slot from ELK Studios, called Respin Circus. The game flawlessly kept the show going for quite some time thanks to the repetitive streaks of complimentary spins, which ended after 28 turns with a total win of $515.76 on this slot game.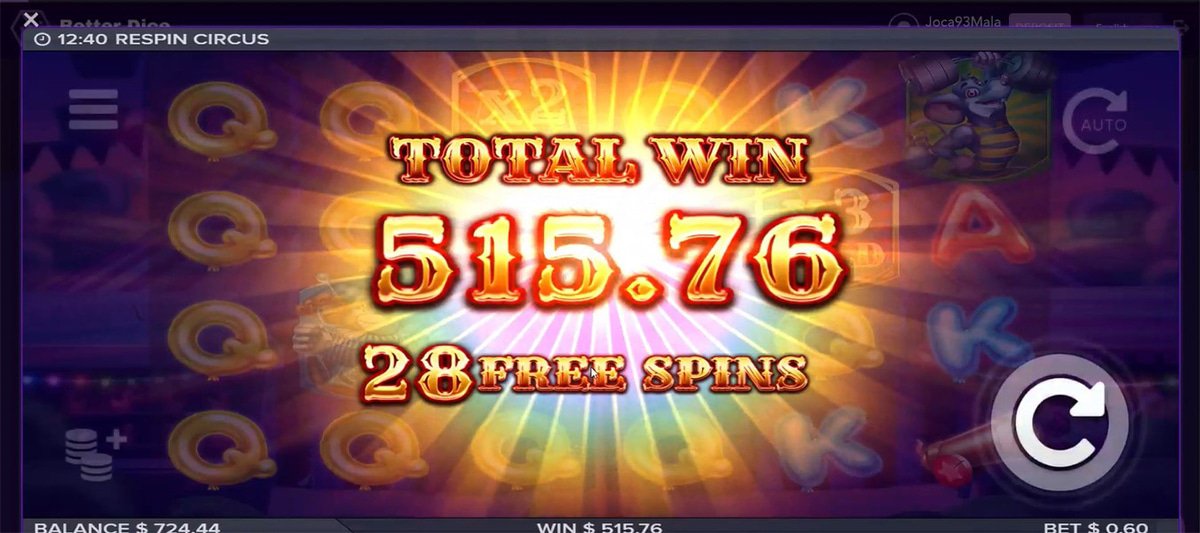 Dragon Pearls Hold & Win, 88 Lucky Charms, 15 Golden Eggs, Chi and other picks were not so fruitful for our tester and so, she decided to call it for the day.
Withdrawal
When funds reached an enviable sum after playing a series of slots with $0.60 bets, MarijaS decided to call it quits and requested a withdrawal of the remaining balance from the cashier on July 21st, 2021.
The withdrawal request was submitted via the same payment method – Skrill.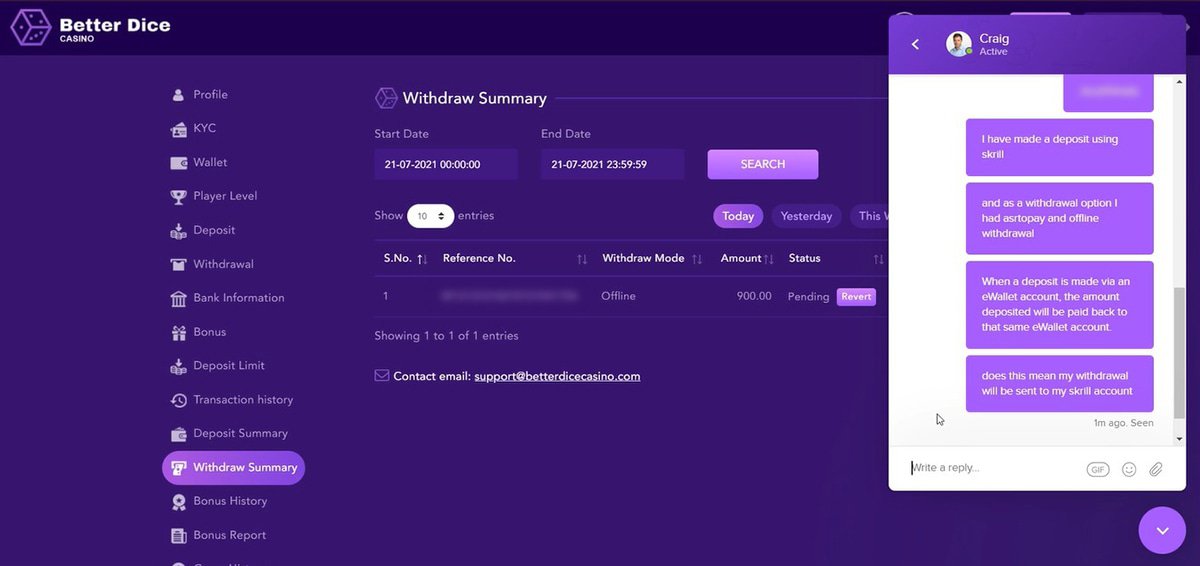 The casino confirmed a transfer of $900 to MarijaS' Skrill account on July 23rd and congratulated her on the win. Due to transfer fees after making a payment of EUR 764.54, Skrill retained USD 42.40 for converting the funds from USD 857,60.
According to the Terms and Conditions, section Withdrawal Policy, payment via e-wallets, including Skrill, do not carry additional charges/fees and are processed in 2 to 7 business days. Our tester's payment arrived in due time, as stated by the terms.
The BetterDice manager, Michael, asked our player politely to post a comment about the whole experience with the site on LCB.
Conclusion
Since we can confirm money reception to MarijaS' Skrill account, it's time to conclude another extensive and partially dubious test of BetterDice Casino, which helped us write another important chapter for our project – From the Players, For the Players.
In case you want to see an exclusive video report about MarijaS' experience with this online casino, pay a visit to our YouTube channel and give it a "thumbs up" if the disclosed information tickles your fancy. We hope that opening an account with this site is a considerable option, but as you know, we let our players decide!
Meanwhile, stay tuned for more reports coming soon and don't forget to check out the latest video presented to you by our new, gorgeous colleague Natasha.
Stay tuned for more reports coming soon!
From the Players for the Players
Back to articles