Back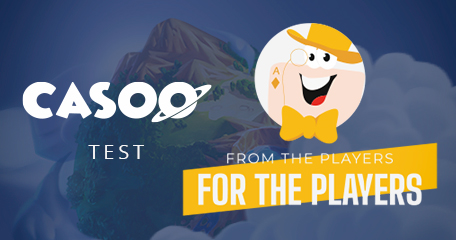 As our comprehensive and long-term project to promote responsibility, accountability, and transparency among interactive casinos gains traction, reports and insights follow in its wake. The synergy of LCB team and community in the mystery shopper undertaking branded 'From the players, for the players' — amalgamated by the determination to make more prudent iGaming decisions and create a better and safer online gambling industry — is yet another plane for us to deliver more value to the players around the world.
This time, we bring you the experience of our forum member R0UNDER at the Casoo Casino.
Before starting, let's see a short overview of the experience:
We registered an account and deposited 0.00295683 BTC (€112.10 EUR) on February 26, 2021
On the same day, directly after joining, we started the KYC identity verification and uploaded
document scans
KYC took a few hours to complete, despite the fact that the casino requested a reupload of the photos of the documents instead of scans
Our first withdrawal request on March 1 was rejected due to insufficient money turnover and a 10% fee charged on the cashout amount of

€

50.03 worth of BTC
After agreeing to pay the fee, our withdrawal request was processed on March 2 in the amount of 

€

45.03 worth of BTC
So, let's see the outcome.
Intergalactic Treasure Hunt
The Casoo Casino, featured as 'made by players for players,' operates with the Curacao license issued by Antillephone (8048/JAZ), showcasing a visible and functional validation seal.
Superbly designed and easy-to-navigate user interface features a portfolio of more than thirty reputable developers, with a plethora of options for online slots, video poker, and table games punters.
Powered by SoftGamings software solutions equally accessible on mobile and desktop platforms, Casoo introduces reasonably low wagering requirements, daily and weekly freeroll tournaments, various banking options, diversity of currencies, multi-language support, and rich gamification features.
Compounded by a multi-tiered loyalty program with a myriad of perks at each level and orientation toward responsible gambling practices, this crypto-friendly venue is deserving of players' attention, at least for the moment.
Of course…
As is the case with all shiny things, only time can tell how long they will glitter. The casino reserves the usual rights to change offerings at any time, and we'd certainly like to see more countries included in the welcome package, including improvements in larger payout requests and monthly cashout.
Still, you don't get to be No. 1 for no reason, right? And that makes you quite prone to probes — which is precisely what we tasked our tester with at this casino.
Registration: Automatic for the People
Out tester decided to verify his account immediately after the registration, which, interestingly, does not include a confirmation email but consists only of a 'hello' email notification.
Speaking of sign-up — you have to provide the mobile number to the casino, and there's an option for verification of your mobile device via code sent by SMS. However, R0UNDER didn't receive such a text, although the chat agent confirmed that his phone had been verified.
The verification at the Casoo Casino is a fully automatized process.
Our tester uploaded all the necessary documents (scans of ID card, front, and back) and an account statement of his bank (photo) on a purpose-made section of the website, with no particular request from the casino.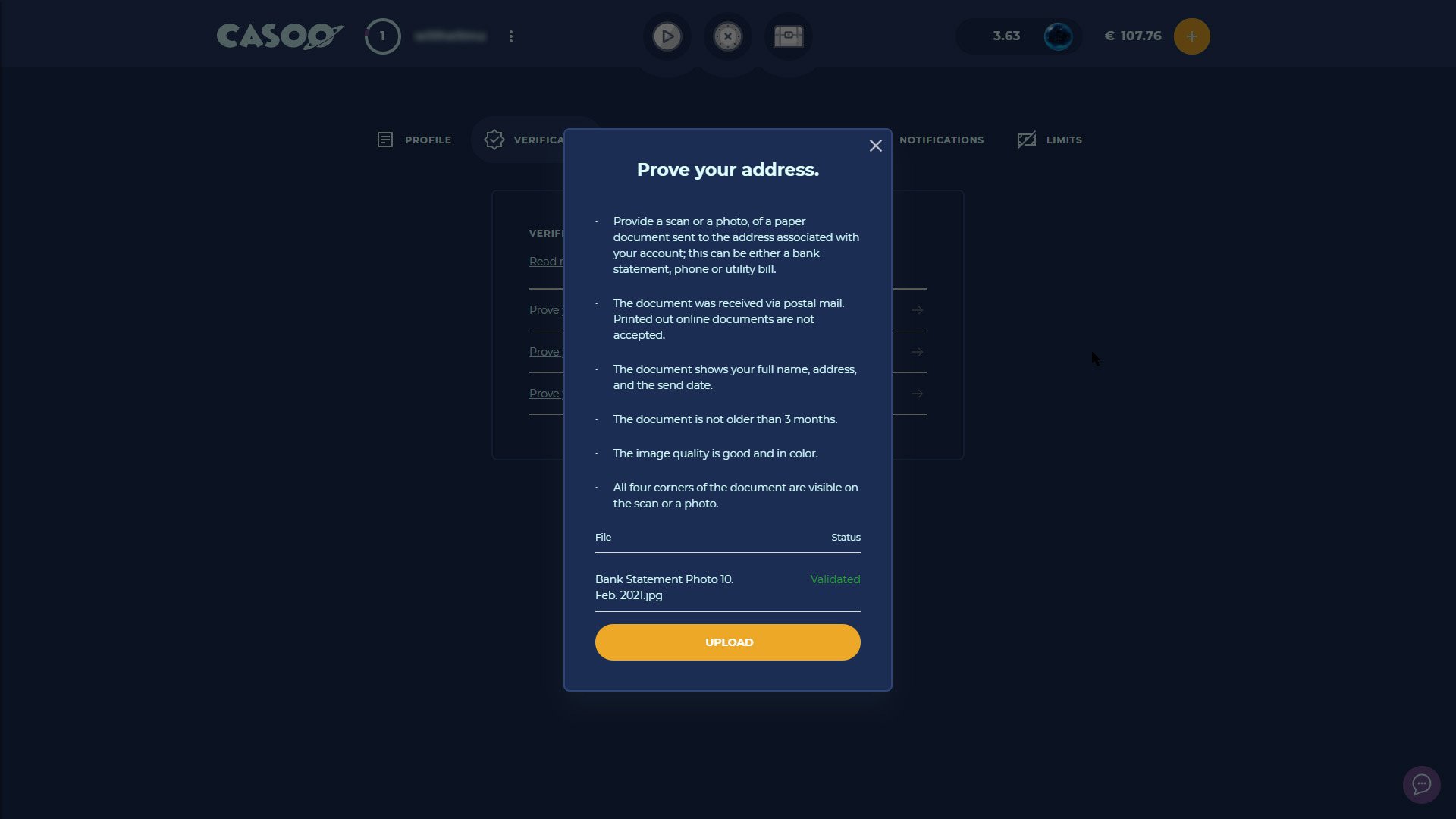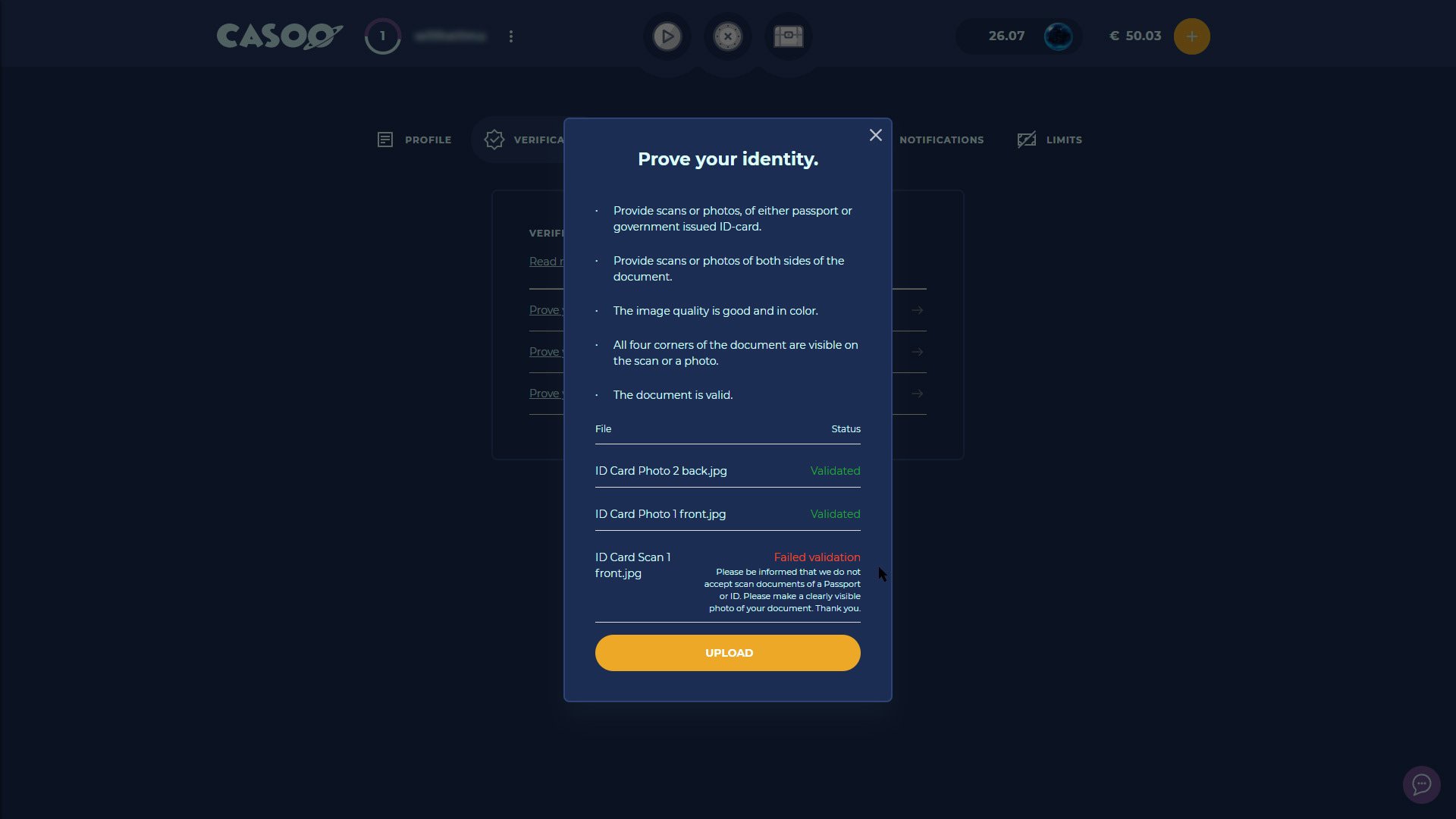 As you can see, R0UNDER faced the case of failure with his ID card documents. Once he asked the chat agents about the reasons, they informed him that only photos of documents are accepted, but not the scans.
After he uploaded two additional photos, his account was fully verified within an hour.
Depositing & Gameplay: Minutes & Hours
When the time came for the financial rubber to meets the road, Casoo Casino proved highly expedient, which in no small part comes on the heels of the Bitcoin deposit method's efficiency.
All you need to know about this phase are two words: Seven minutes.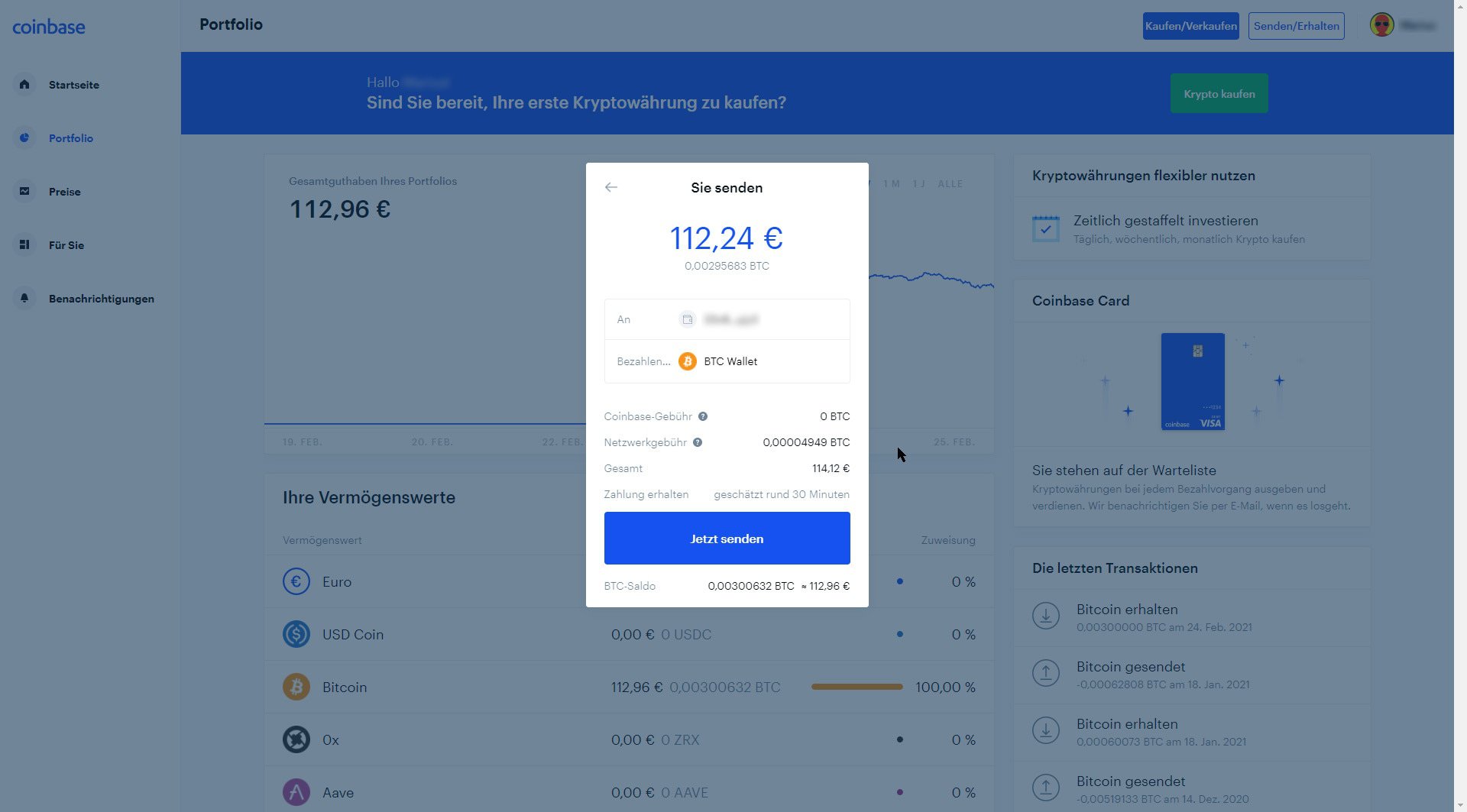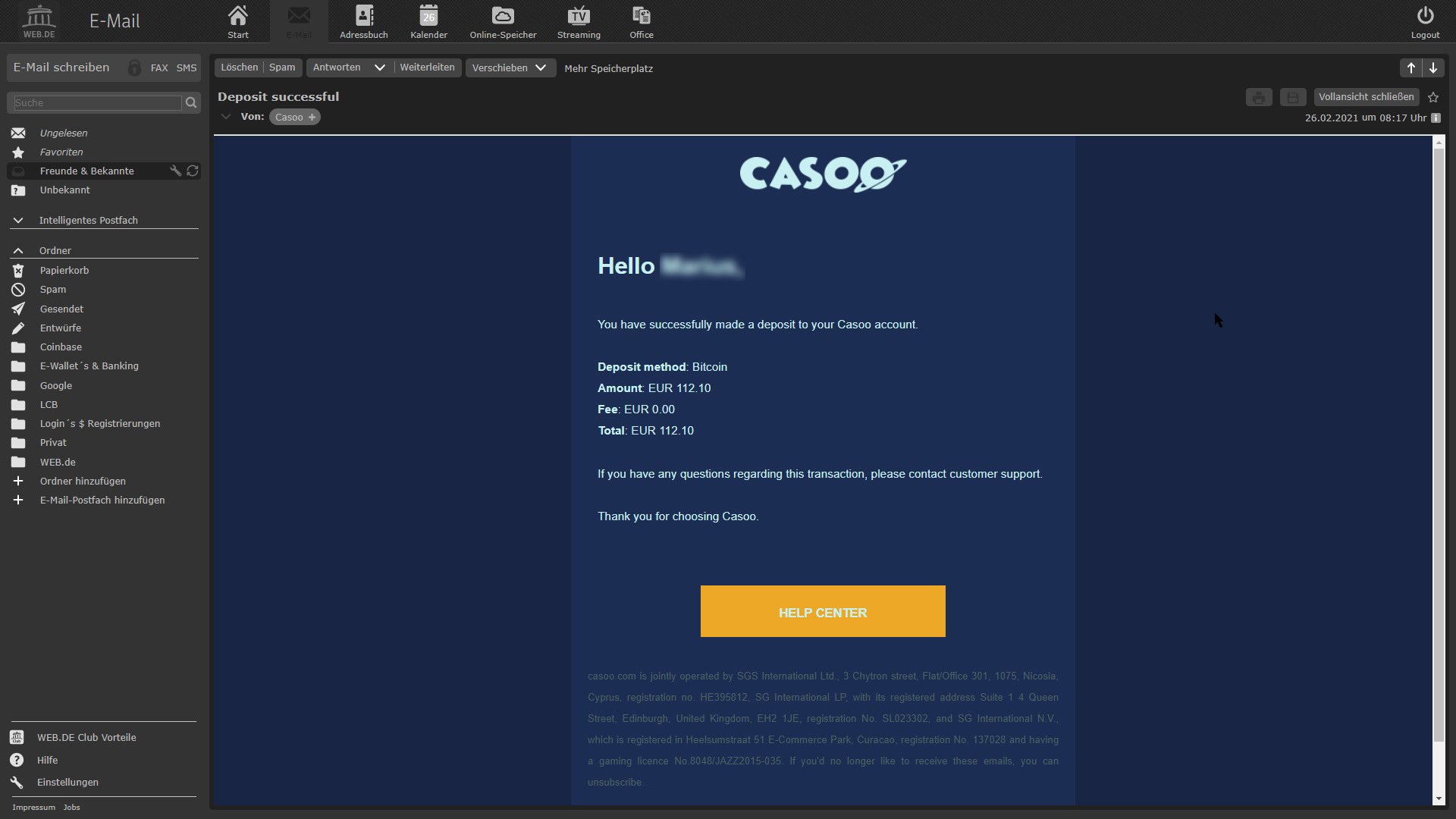 To put it differently…
Seven minutes after our tester released the funds from his wallet, he was ready to play! In addition to the cashier's information, R0UNDER received the confirmation email from the casino.
Left with nothing else to test than games, our mystery shopper protagonist went on to indulge himself in some well-deserved fun.
In terms of our lap-time comments…
The ultimate transactional efficiency is what we expect from any cryptocurrency — which makes them such a popular choice among punters at online casinos — but it's also very nice to see a glitch-free experience on behalf of the casino.
So, a couple of days of responsible gambling later, it was time for R0UNDER to see whether the Casoo Casino walk its talk in giving away the money as well.
Withdrawal: Hospitality At Its Best
As defined in the policies of this project, our tester made a €50.03 cashout request.
Other than an email response from the casino that "it might take from 2-5 business days for the withdrawal to reach the destination account depending on the method chosen," R0UNDER's initial request was rejected.
The same thing happened with the next one.
So…
He contacted the chat agents to clarify the issue.
In what appears to be an exceptionally professional correspondence from both parties involved, the live-support agent informed R0UNDER that he had an insufficient amount of funds at his account.
Why?
Since he hasn't reached a minimum turnover threshold which amounted to €249.40, based on his deposit. According to rule 8.2.1 of the Terms and Conditions — the hub included 10% of their mandatory fee in the withdrawal amount, which in turn made R0UNDER's funds insufficiently enough.
Once our tester agreed to pay the 10% commission, the casino accepted the additional cashout request. At the same time, the live support agent made what seemed to be a relatively confident statement at 10.33 pm: "If you do not receive your payment by lunchtime tomorrow, please contact us again!"
By the time…
…R0UNDER was readying to have his breakfast the very next day, at approximately 8.40 am, the withdrawal process was completed.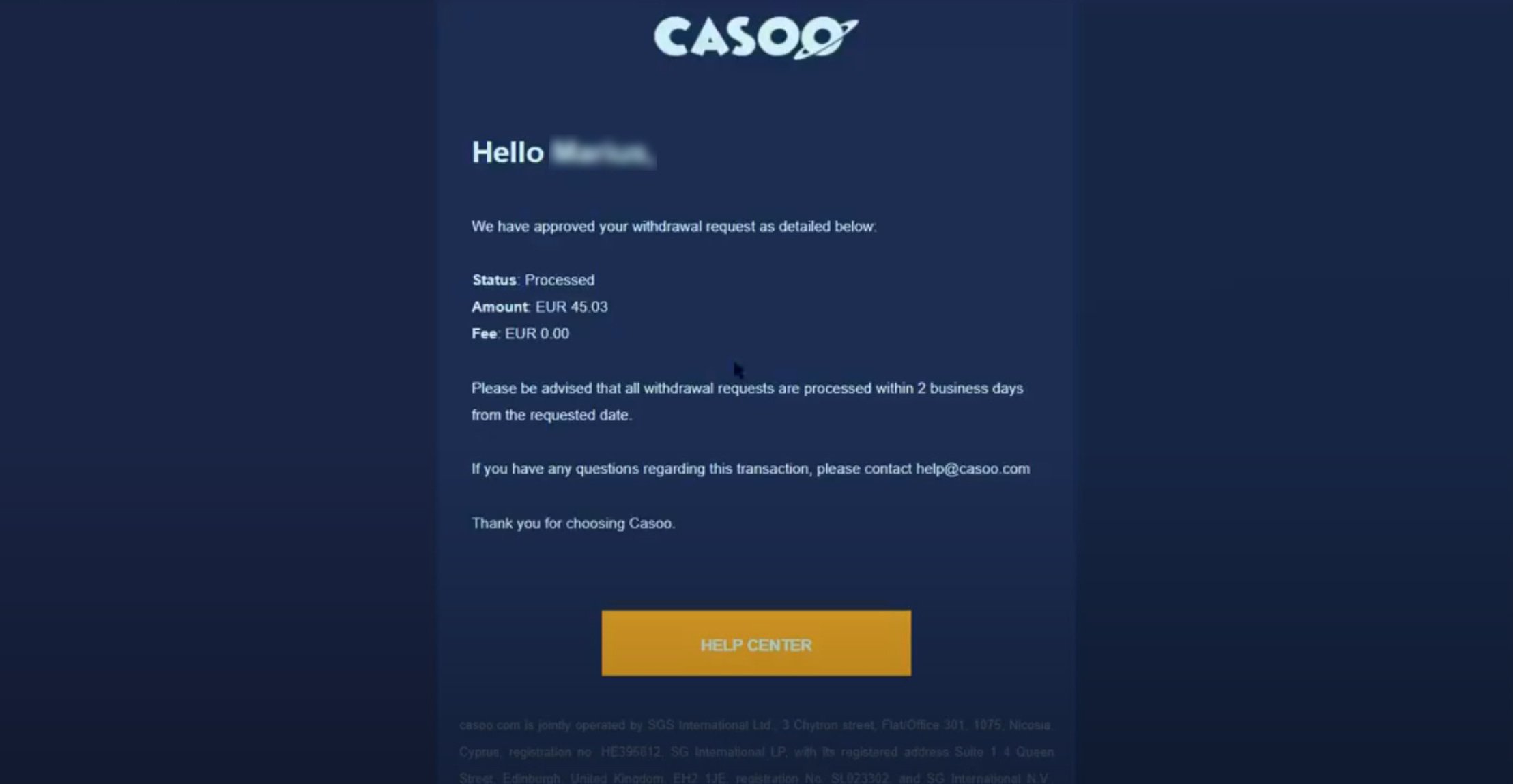 Final Thoughts
This test has been straightforward and every step went in accordance with the casino's terms and conditions. 
As 'From the players, for the players' keeps underlining the raison d'être of LCB and what we believe in, it also speaks volumes about how a prudent iGaming approach results in responsible gambling practices, making the iGaming industry better and safer while delivering more value to the players.
"provided sufficient information and support to our tester to conclude the withdrawal process"
From the Players for the Players
Back to articles