Back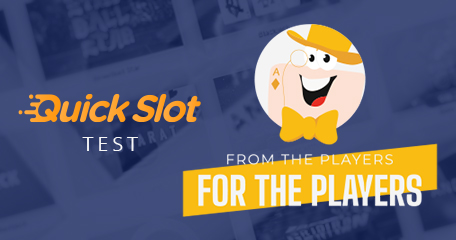 Testing a New Brand from August 2022 Leads to a Lightning-Fast Withdrawal
If you're interested in finding new brands on the market, we might have the right thing. Last month, a new gaming site joined our roster, featuring a variety of bonuses, daily cashback, and tournaments. Of course, we immediately put it to the test to see what they're all about.
This time, 'From the Players, for the Players' is bringing you a crypto-friendly online gaming site and home to multiple providers - QuickSlot Casino. Our tester, Punakontti, did the honors of signing up, depositing, skipping KYC (we'll explain why), playing, and withdrawing real money at this place.
Before we get into details, please take a look at our short recap:
Tester of the casino: Punakontti
Date of registering: TUE, Aug 9th 2022
Deposit: €185.00 via Brite on TUE, Aug 9th 2022
KYC: Not required due to Pay n Play
Withdrawal: Requested €50 on TUE, Aug 9th received in 10 minutes
This is a Pay n Play Casino so no verification documents were needed during the test. Keep reading to learn more about Brite AB, a second generation FinTech from Stockholm that leverages open banking technology to process A2A payments.
Registration
To start registering at QuickSlot Casino, our player first needed to connect to OP Bank and Brite. This is a Pay n Play Casino, meaning that customers can open an account and verify their identity through their payment provider, bank or interbank service automatically.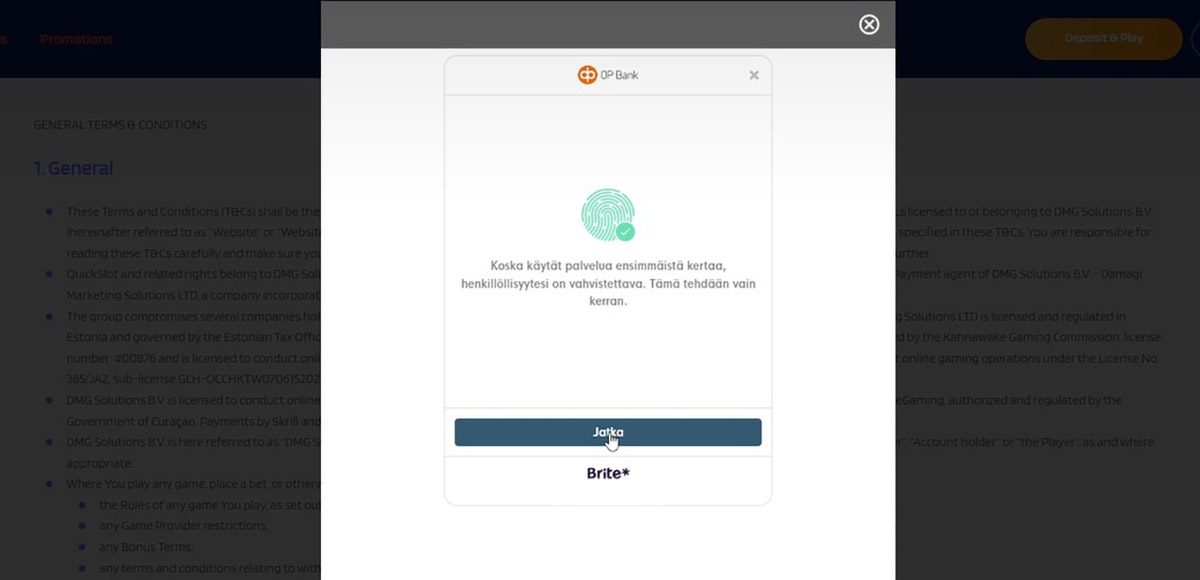 The sign-up procedure began on Tuesday, August 9th 2022 and Punakontti completed the entire process in a couple of minutes – he was only required to verify his email address before proceeding.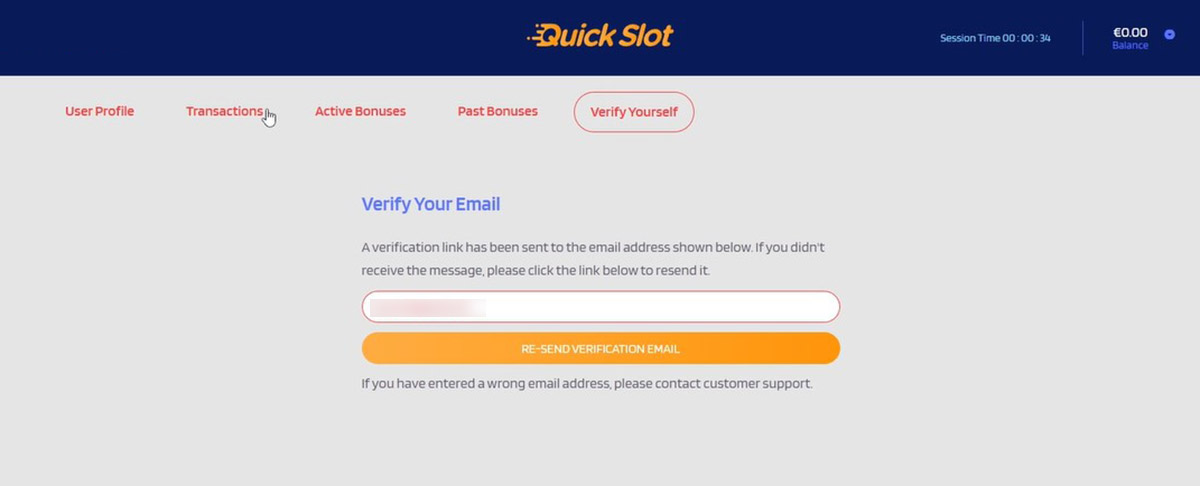 Depositing
To be able to play some games with his newly opened account at QuickSlot, our tester hit the cashier and selected Brite as his banking method of choice to transfer EUR 185.00. The down payment also took place on Tuesday, 9th August 2022.
This transaction was quick and complete within a minute.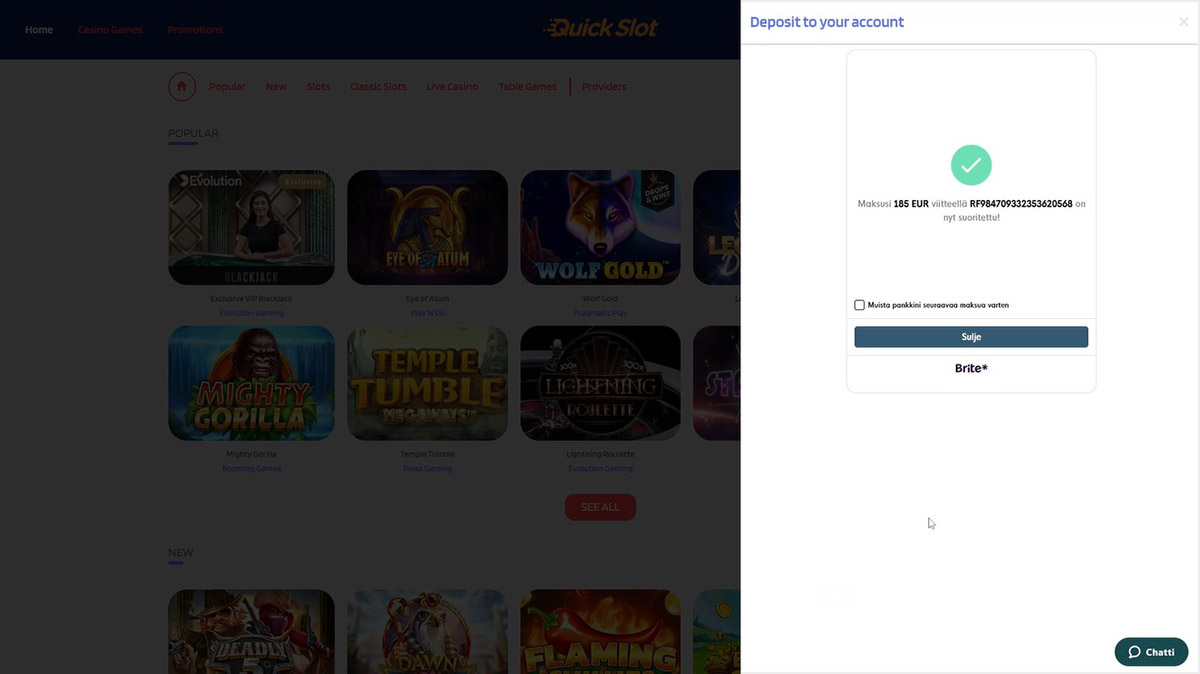 The maximum amount of money a player can deposit in any one transaction is €5,000 and no more than €15,000 per day. If you want to place bets on QuickSlot, a minimum deposit of €20 is compulsory.
If you're eager to learn more about Brite and how to use it for deposits at online casinos, make sure to read our comprehensive tutorial at a later point.
KYC
There is no need to upload your documents and verify identity at QuickSlot if you're using Brite or any other similar payment system on-site. Once you make a deposit, the casino receives your personal data and completes the KYC procedure automatically – it saves you time and any potential headaches in terms of compatibility issues and so on.
Gameplay
Thanks to a large base of slots at his disposal, our tester started his gaming adventure on the same day as registering and depositing with Bee Hive Bonanza. It is one of the latest games from NetEnt, set in a medieval, bumblebee-themed environment. He didn't have much luck with it and stopped playing when his balance fell to €170.16.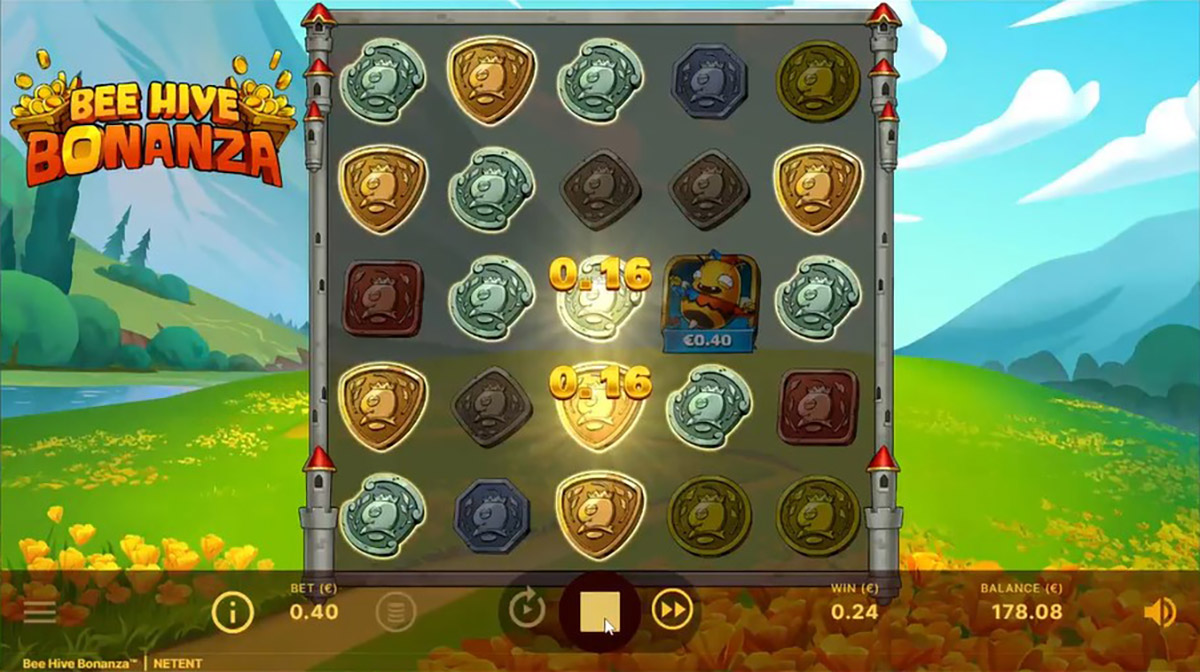 Next on the list was Thunderstruck II. Punakontti had a nice run and made a couple of cool wins. After a streak of ups and downs, he decided to call it quits and switched to Immortal Romance when his funds dropped to €161.09.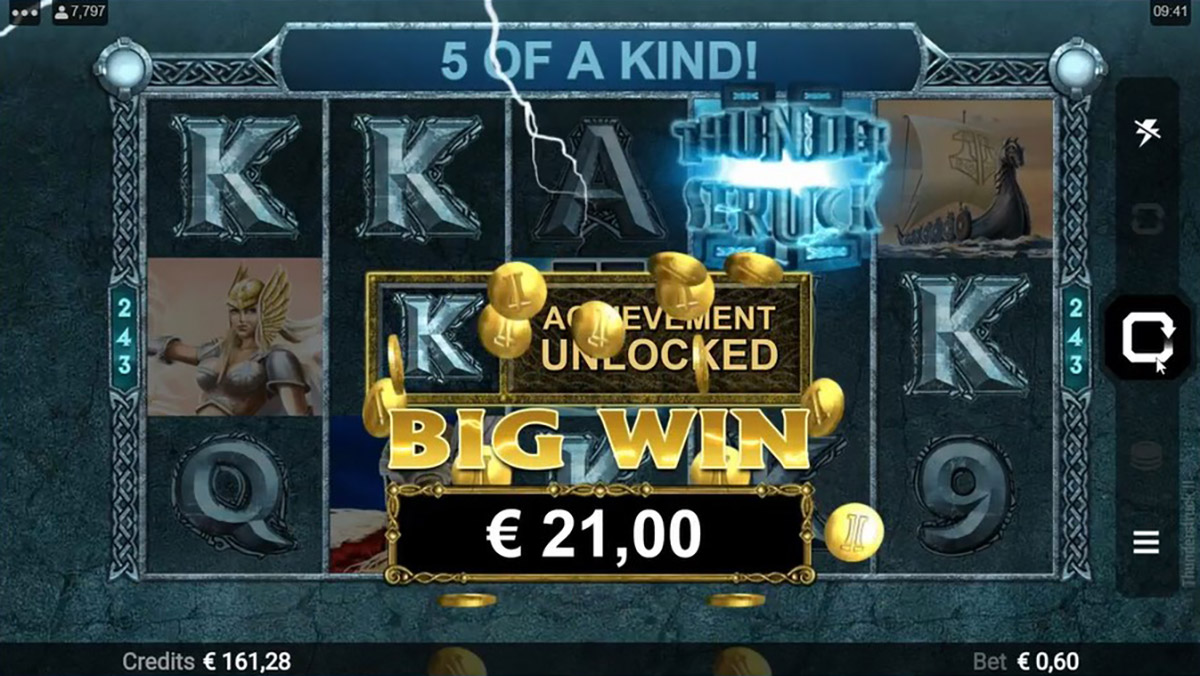 His biggest win while playing this slot was during free spins and it amounted exactly €27.30 with a €0.60 bet. After this round, Punakontti's balance was at €194.71. Interestingly, he went for the Mega Moolah version of the same slot for a couple of runs with a lower bet, but no luck.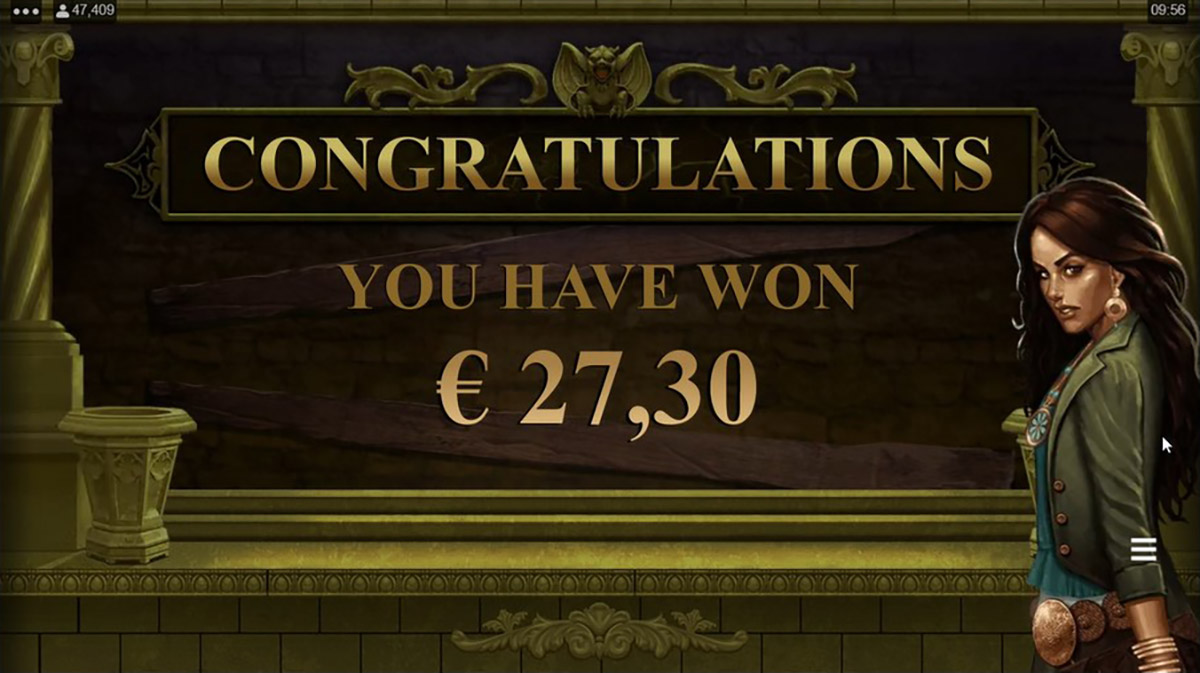 Playing Jurassic Park, Mega Moolah Goddess, and other great releases from Microgaming and BTG didn't bring any fortune to our player, so he had to call it a day. Punakontti stopped playing to make a minimum withdrawal amount of EUR 50 on Tuesday, August 9th – the same day as registering and depositing.
Withdrawal
Punakontti requested a withdrawal of his remaining balance (€ 50.00) on Tuesday, 9th August.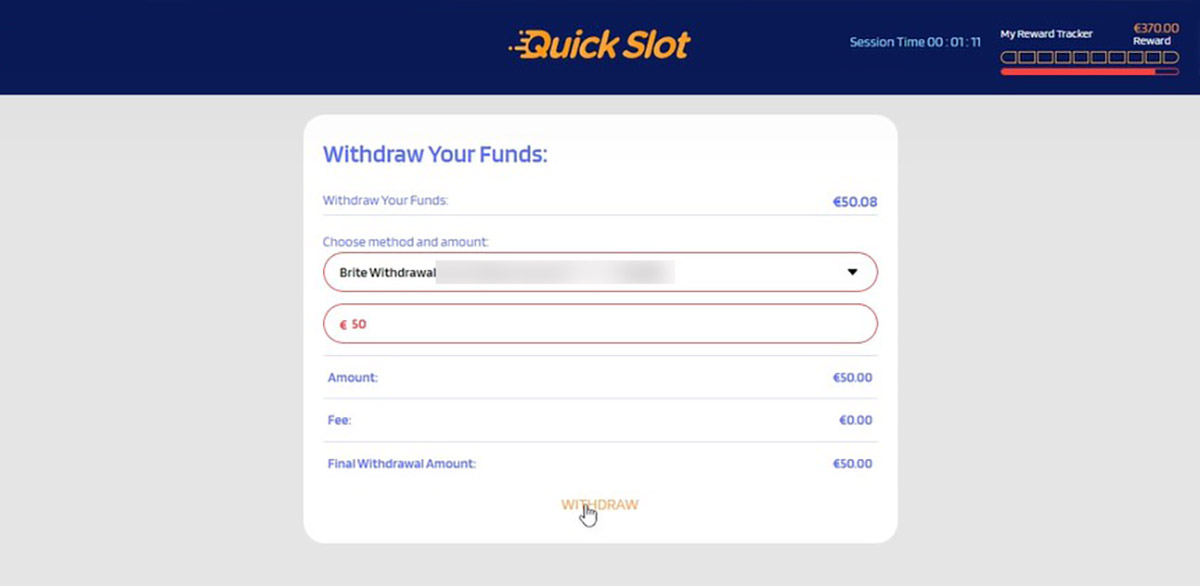 This amount was transferred to his bank account via Brite in ONLY 10 MINUTES! We can easily say that it's probably one of the fastest withdrawals since the beginning of our project back in February 2021.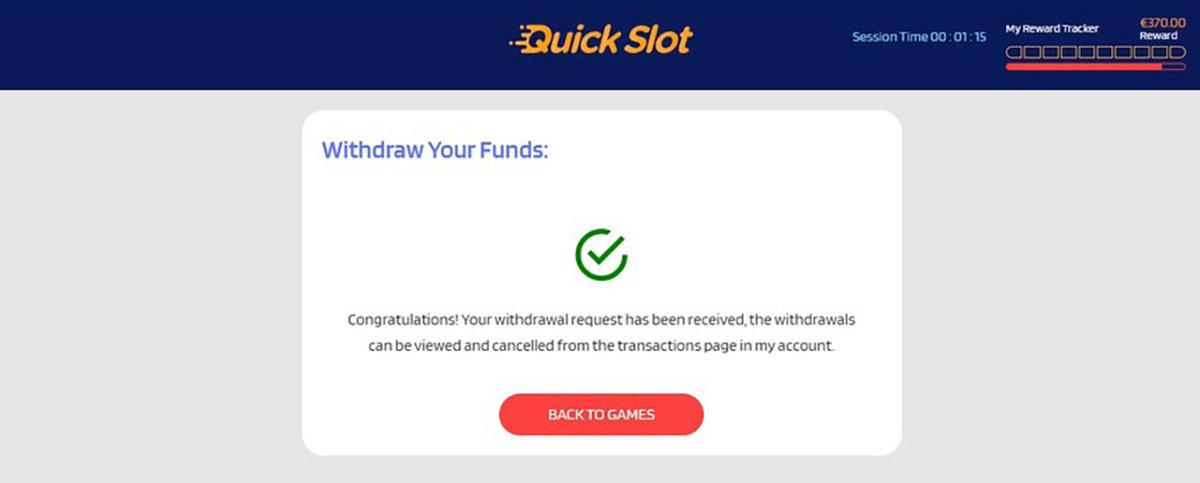 If you take a closer look at the terms and conditions at QuickSlot Casino, you will notice that the minimum withdrawal is €50. Any withdrawal of an amount lower than €50 is rejected.
Players who want to withdraw the maximum amount will be able to cash out €40,000 per month and no more than €10,000 per week. Withdrawing more than €40,000 is usually divided into installments until the full amount is paid out.
Conclusion
Even though our player didn't have much luck with big wins at QuickSlot Casino, he had a lot of fun and made a really fast cashout via Brite. The verification procedure is not required here if you're using a Pay n Play option to fund your account.
Hope you like our test report and if you want to learn more, make sure to watch our video once it's live on YouTube. Until next time, take care and play responsibly!
"our tester hit the cashier and selected Brite as his banking method"
From the Players for the Players
Back to articles