Back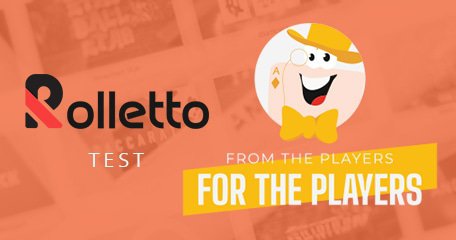 In this latest edition of LCB's initiative to assess online casinos' accountability, responsibility, and transparency through the personal experience of players, we present to you the findings of our tester at Rolletto Casino.
As we continue our pursuit of fact-based, first-hand impressions about depositing, identity verification, cashout outcomes, compliance and overall fairness at interactive venues around the world, our tester R0UNDER conducted a two-day test at this non-US friendly, Curacao-licensed online hub.
The testing consisted of the following milestones and highlights:
Tester of the day: R0UNDER
Date of registration: May 13th, 2021
KYC documents uploaded on May 13th 2021 and verified on the same day
Date/amount of deposit: May 14th, 2021; 0.00301520 BTC (€125.76) which, after a 0.0000148 BTC transaction fee was deducted, amounted to €125.13. However, due to Bitcoin value fluctuations, the final amount received to tester's account was €126.61
Withdrawal date/amount: May 14th, 2021; €63 in BTC
Cashout received: May 14th, 2021; 0,0011362 BTC (€46.35)
So, let us check out the entire testing sequence at Rolletto Casino, resulting from our effort to bring more value to the players, particularly through the objective and helpful information to make more informed iGaming decisions.
About Rolletto Casino
This online hub operates with a Curacao license, featuring several dozen software providers, including BetSoft, QuickSpin, and Evolution Gaming, to name only a few.
The games portfolio consists of online slots, poker, blackjack, baccarat, roulette, and other table games. The offering then expands to live casino and sports betting segments, fitting the whole envelope of online gambling and interactive wagering options.
All content is available on mobile devices.
And, with those introductory details about this hub covered, let's see the finding and outcome of R0UNDER's test first-hand!
Registration
The tester registered at the casino on May 13th, 2021. The registration process consisted of providing personal information and did not include any additional mail from the hub.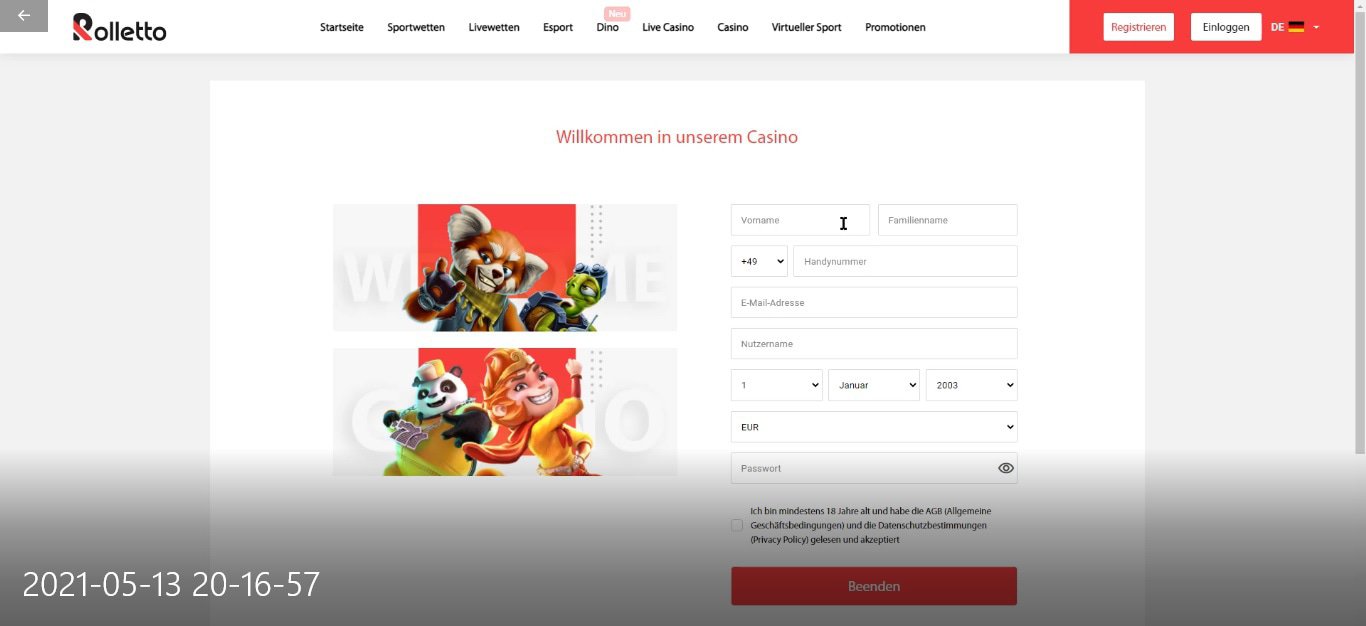 Some 37 minutes later, the tester went on to proactively verify his account before making a deposit.
R0UNDER uploaded his ID card (front and back), plus a selfie with the ID card and a paper with his name and date written on it. He also added a recent bank statement as proof of address.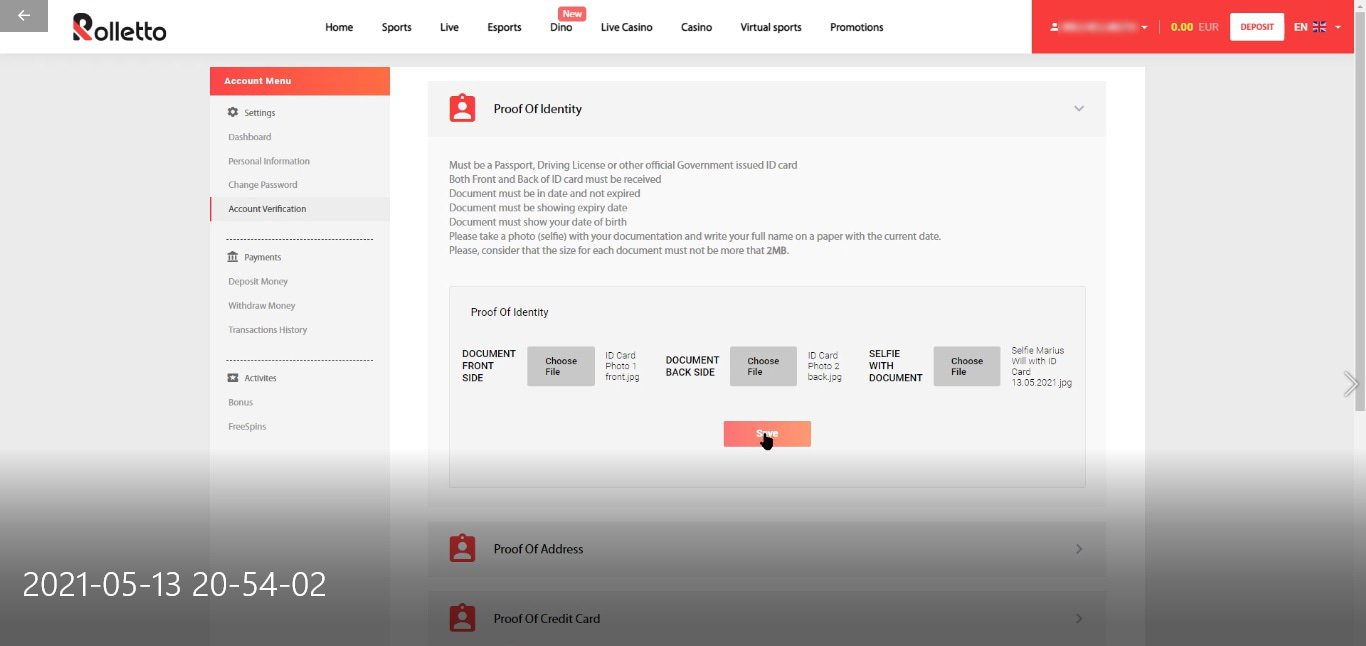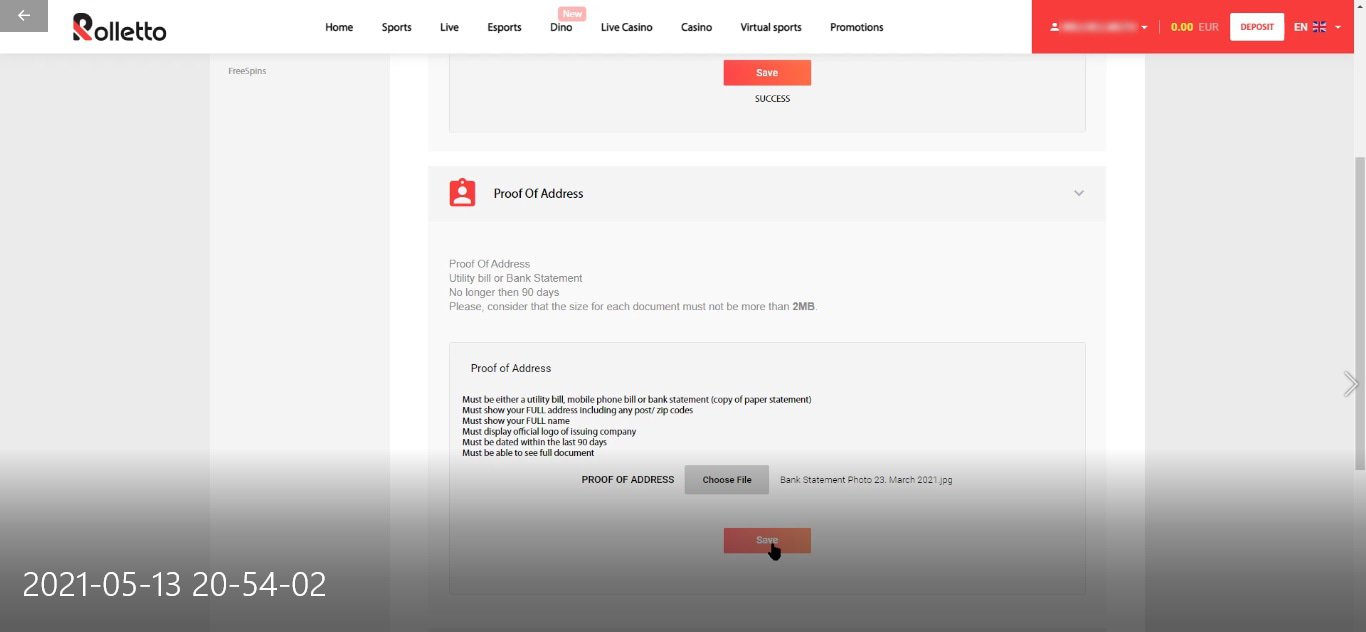 Next, the tester contacted live chat to ask if they would consider reviewing the documents promptly. Several minutes later, an agent informed him that his account has been verified.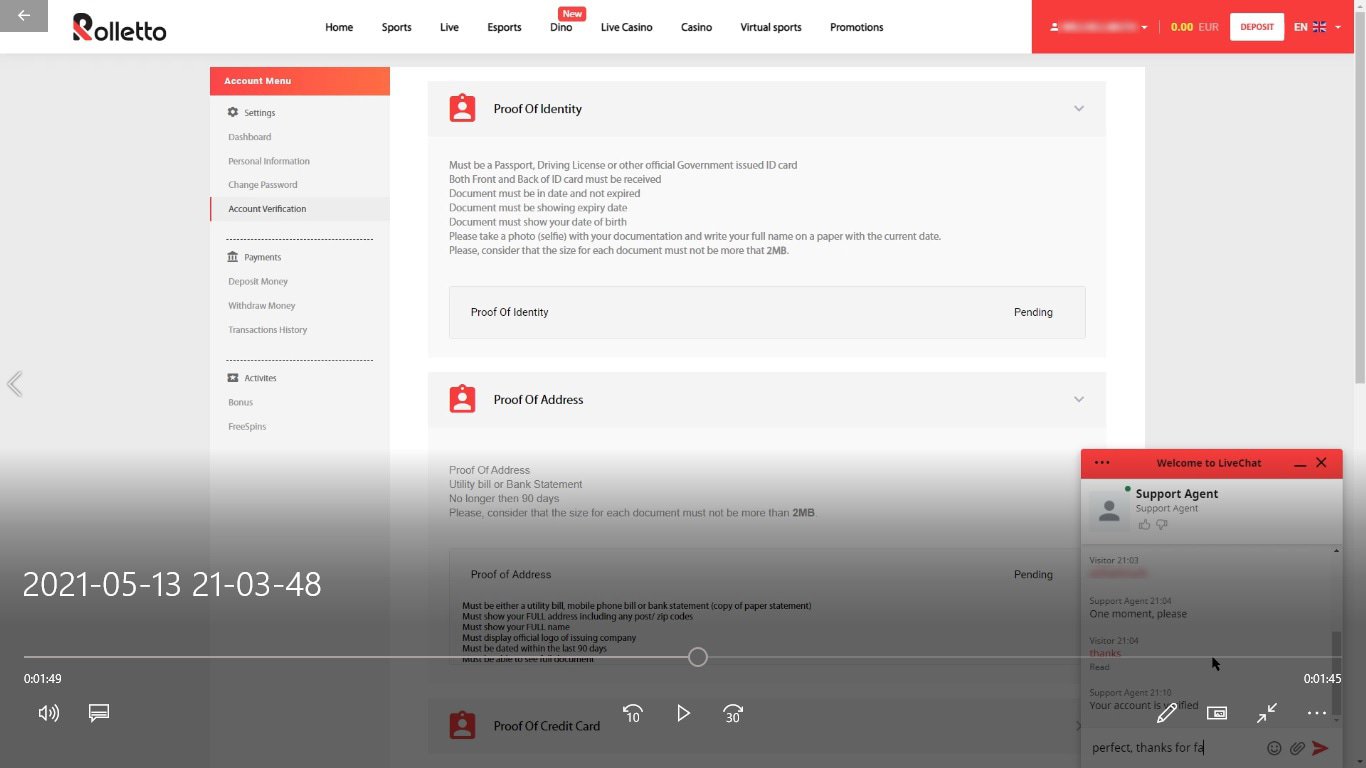 The whole registration and verification took no more than mere minutes and did not require any supplementary communication with the venue.
Depositing
Among various banking options offered by the casino, R0UNDER opted to make a deposit using Bitcoin.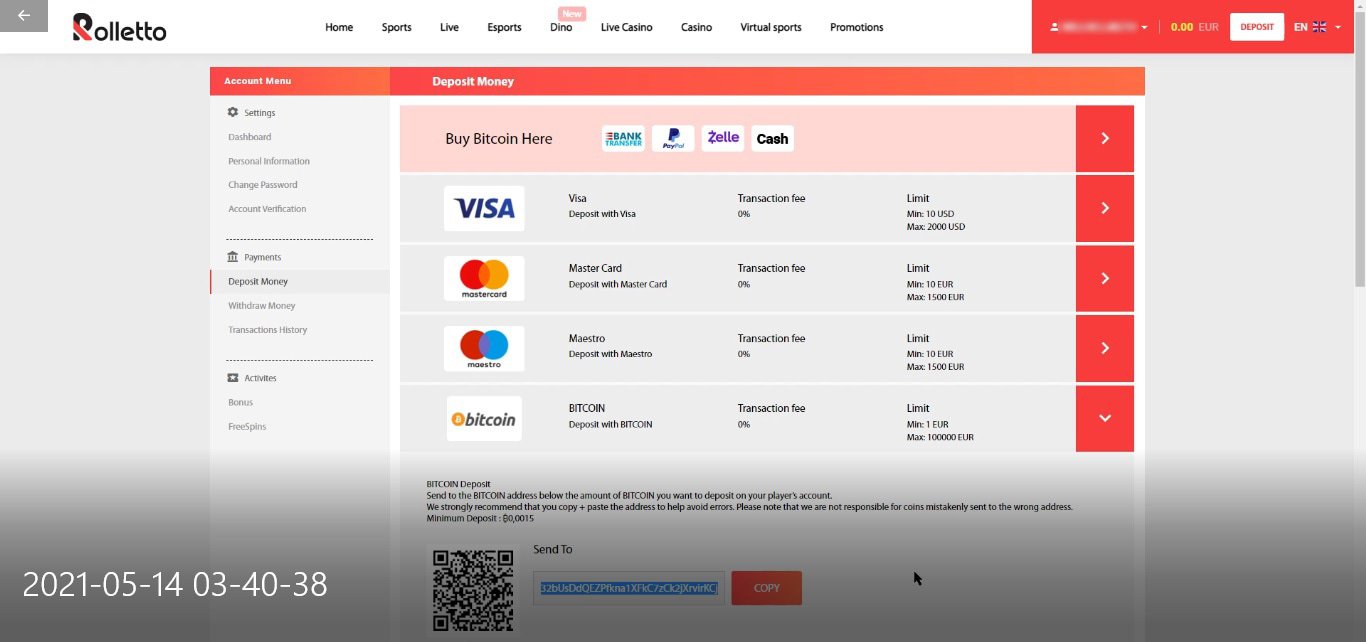 Using his crypto wallet, he deposited 0.00301520 BTC (€125.76) On May 14. After a 0.0000148 BTC transaction fee was deducted, the amount displayed on Coinbase was €125.13. Yet, the final amount deposited to Rounder's casino account was €126.61 due to Bitcoin value fluctuations, having in mind that the deposit transaction time and confirmation took 13 minutes in total.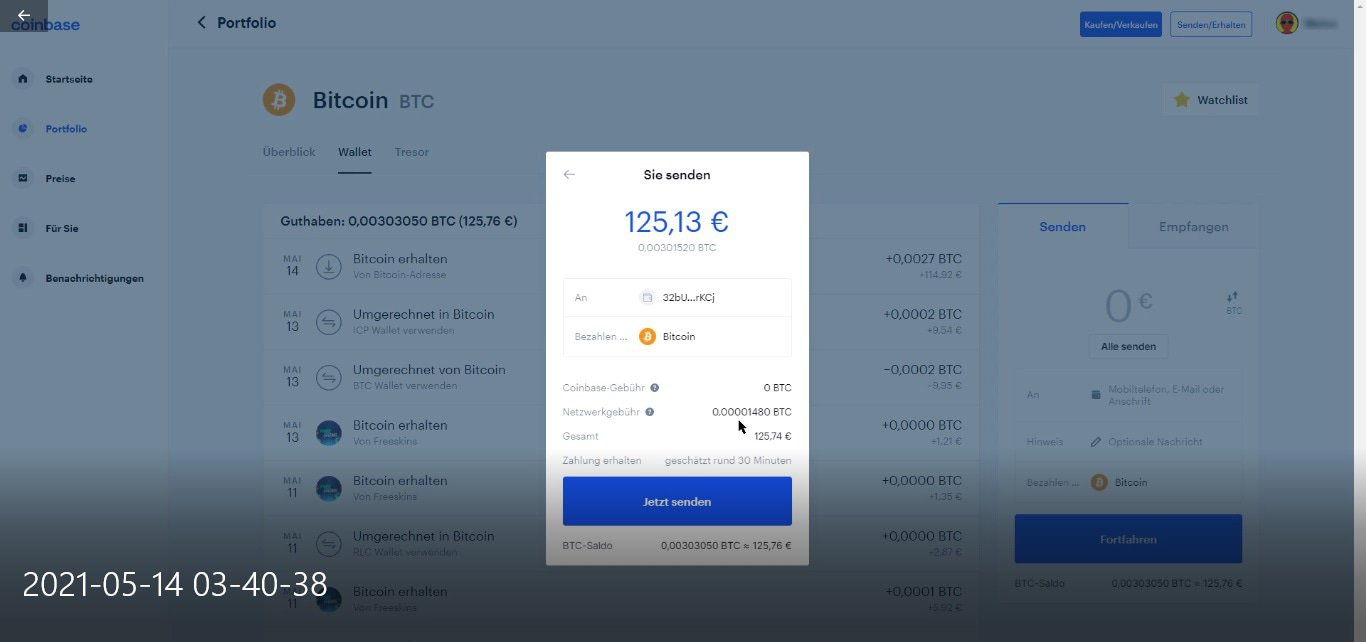 And just like that, the tester was ready to play!
Gameplay
R0UNDER began his session with Magellan, an ETG Interactive online slot.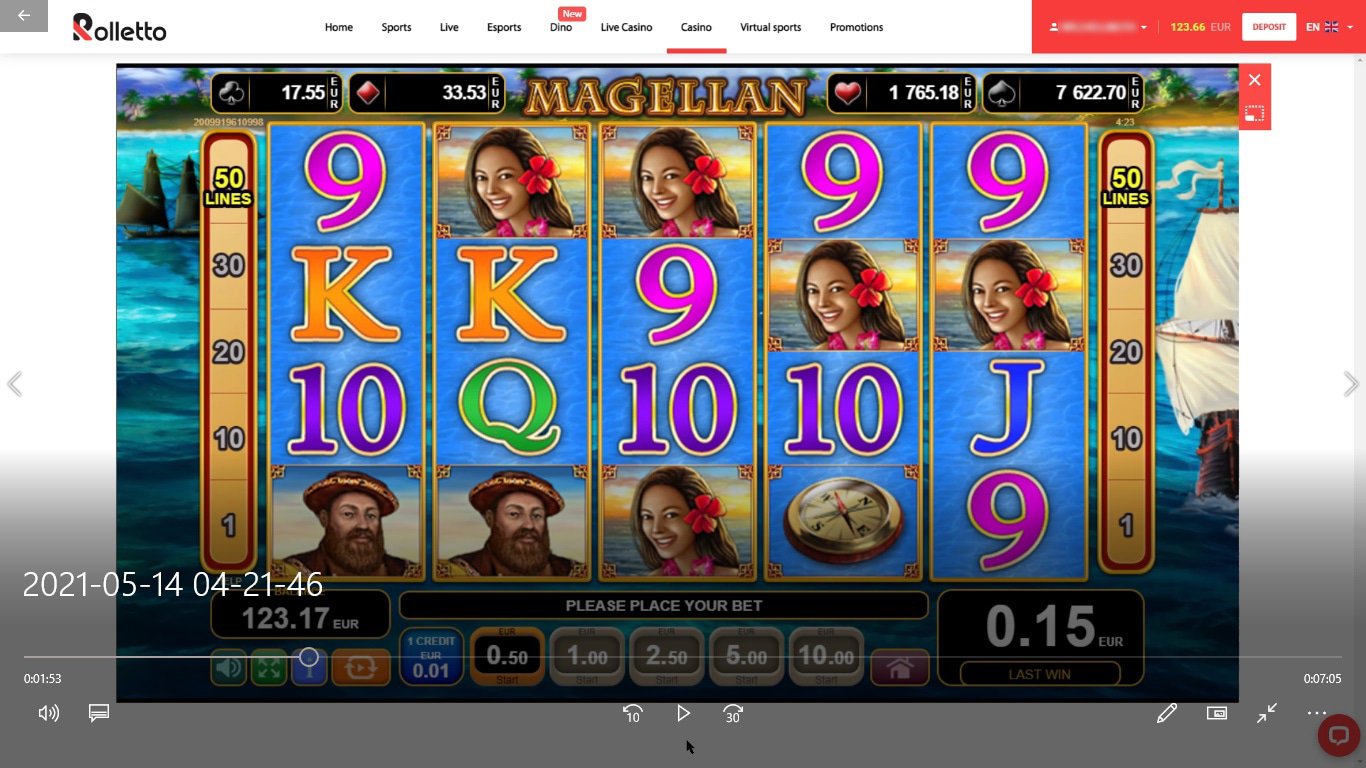 Next…
The tester switched to Game of Luck, a 5-reel slot from the same software provider, and then indulged in VIP Branded Megaways by Iron Dog Studios.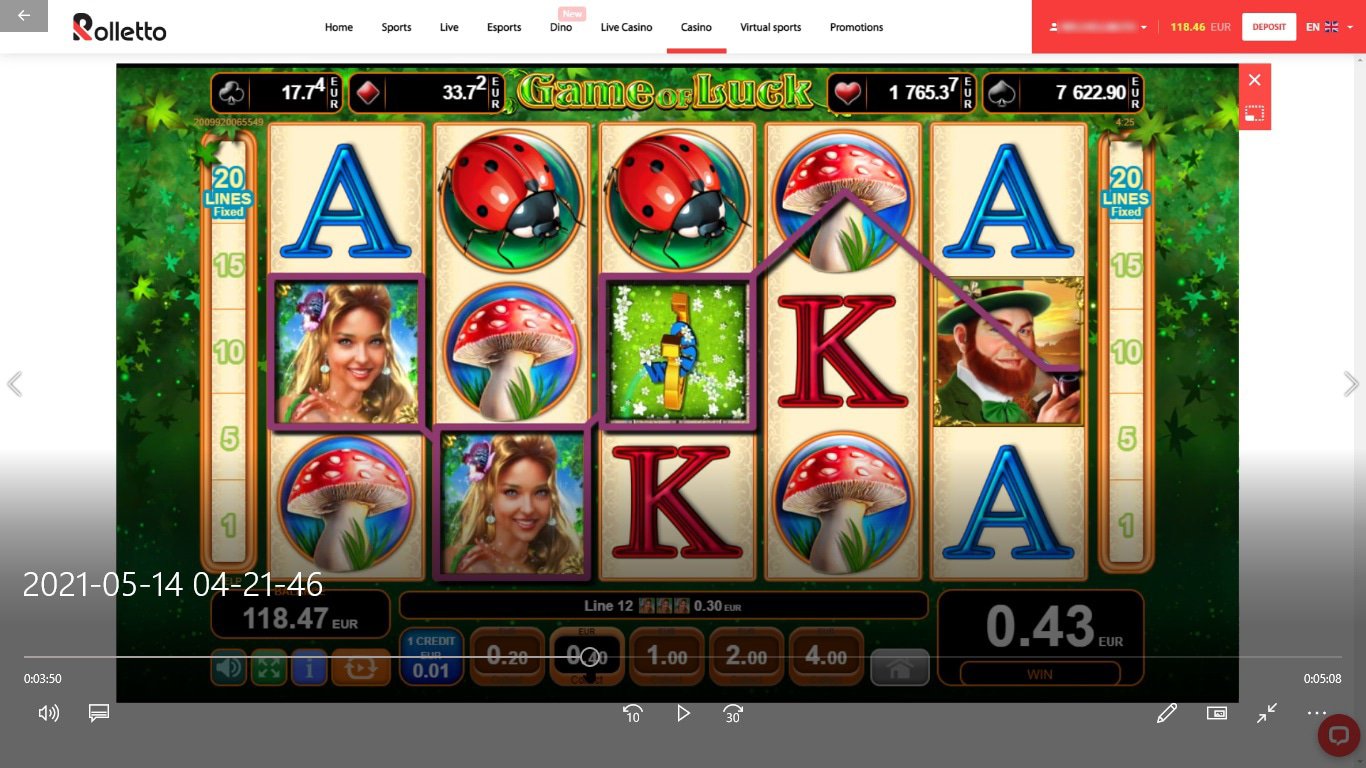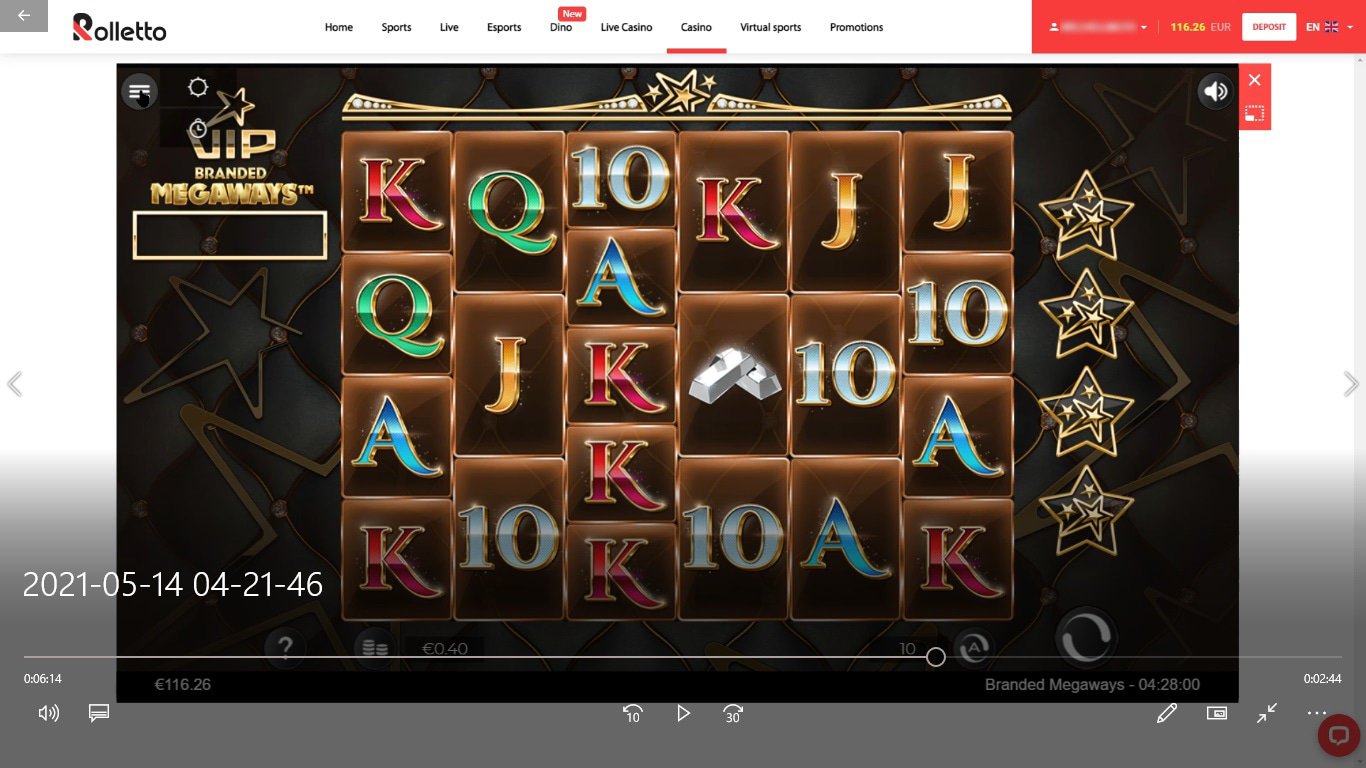 Finally…
R0UNDER concluded his online slots-only gaming experience at Rolletto Casino by playing Oil Company II from Euro Games Technology, Matsuri from Play'n Go, and A Dark Matter from Slingshot Studios.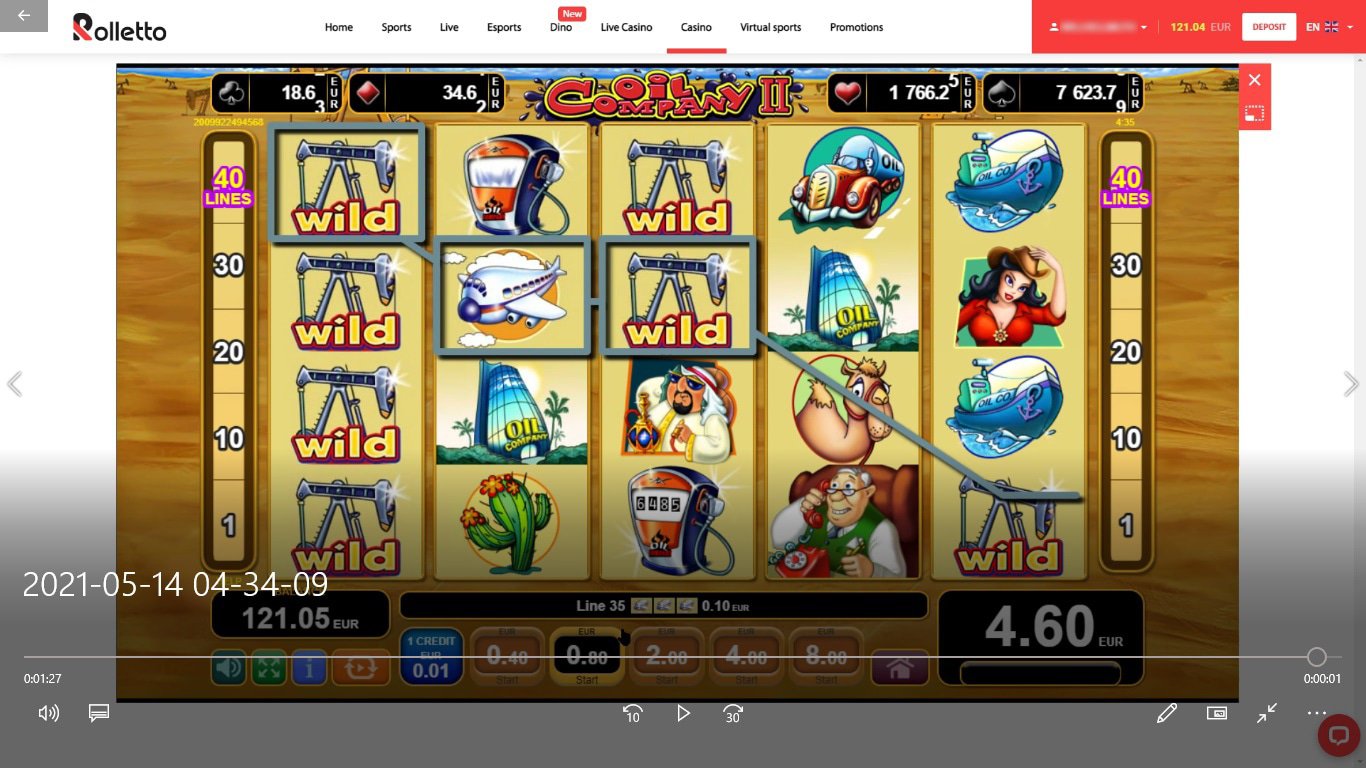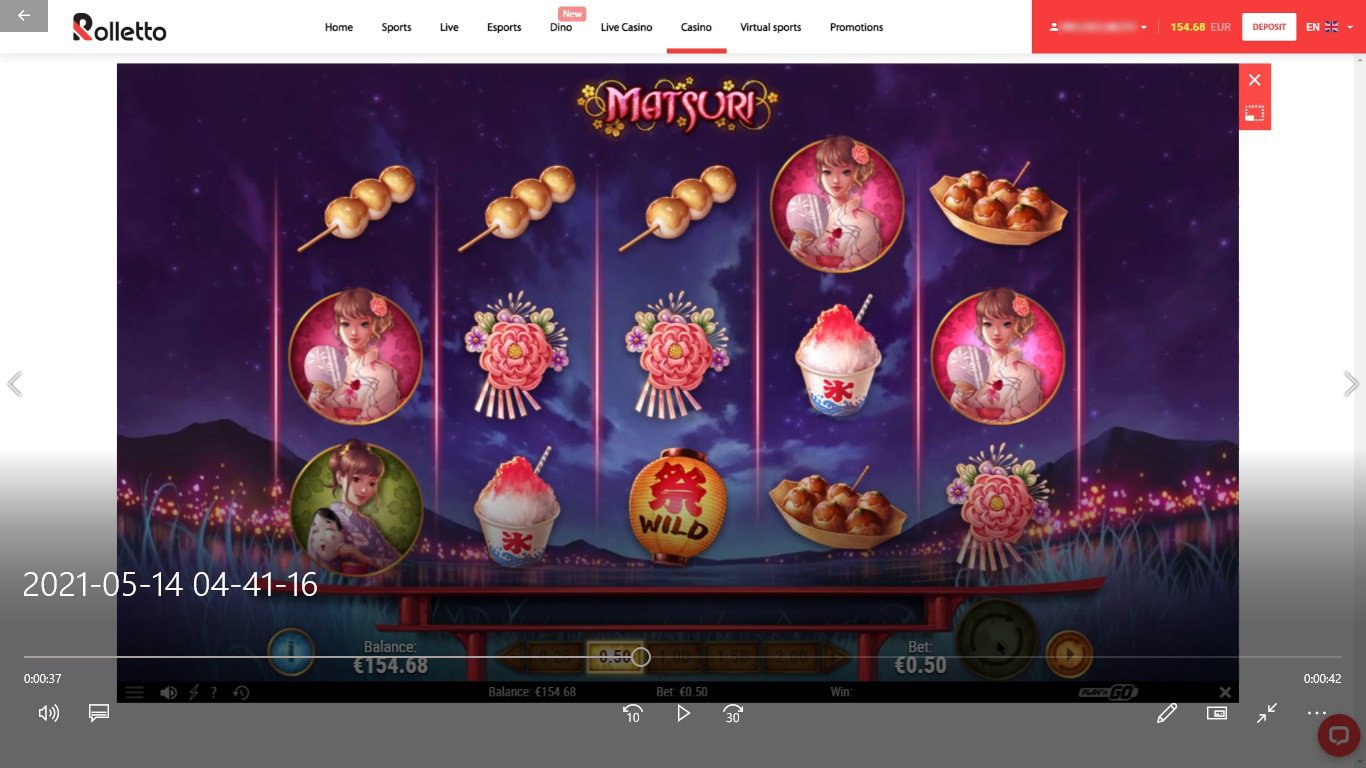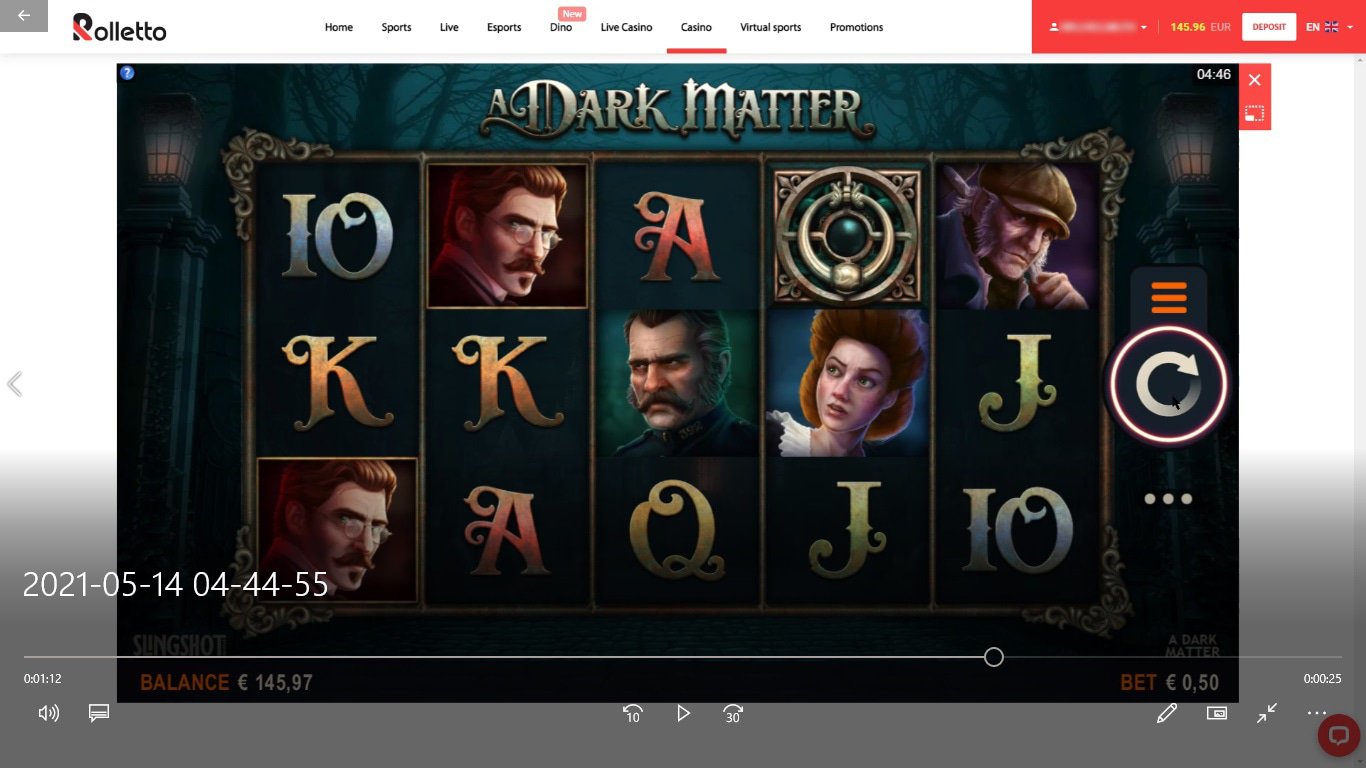 Withdrawal
On May 14, choosing Bitcoin again to make the cashout, the tester decided to withdraw €63 from his casino account.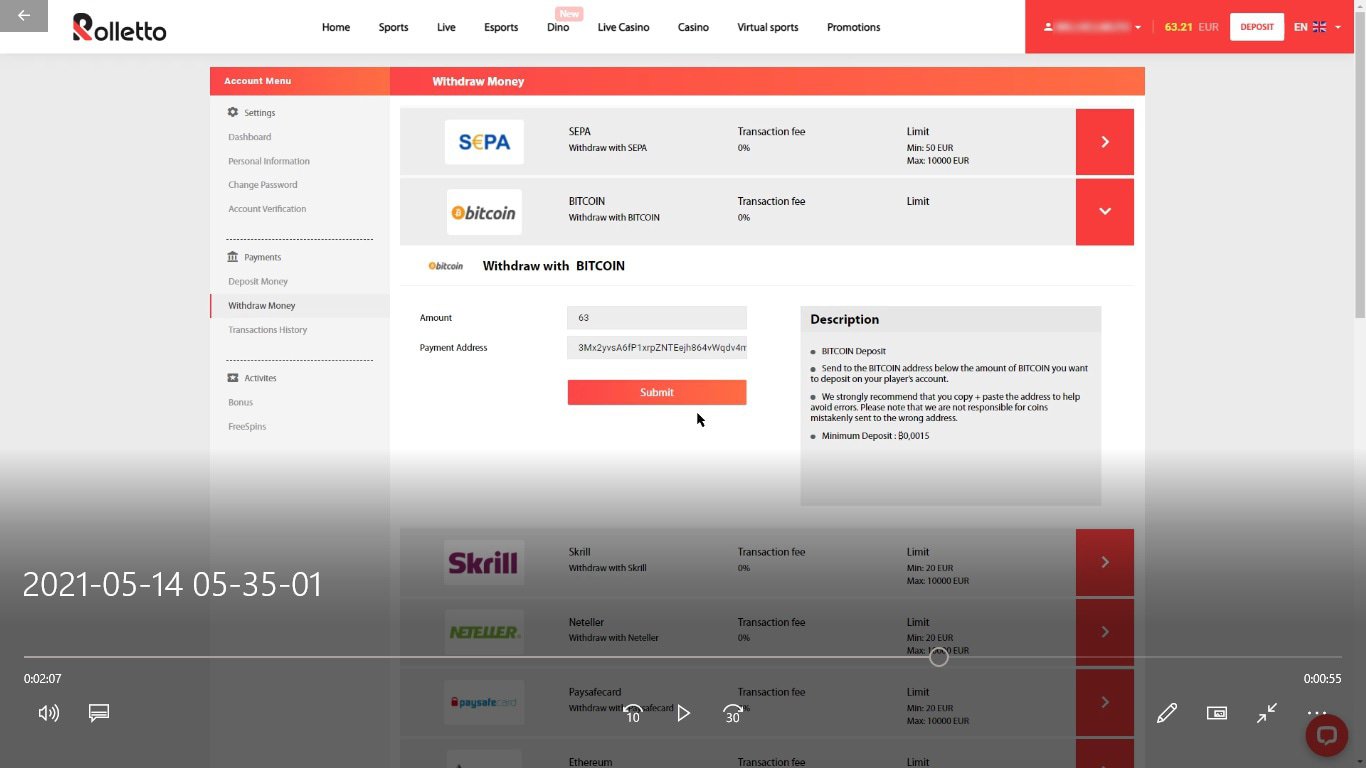 Eighteen minutes later, after a Coinbase fee was deducted from his withdrawal sum, he received 0,0011362 BTC (€46.35) to his BTC wallet.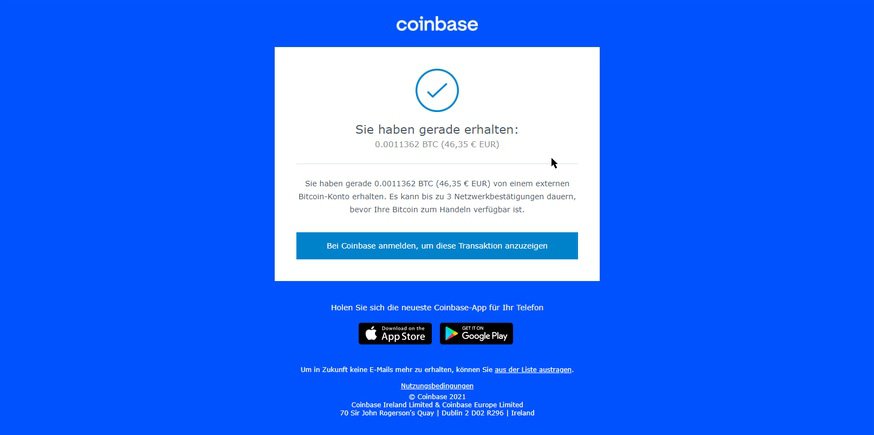 And with this, R0UNDER effectively concluded his testing endeavor.
Final Thoughts
The Rolletto Casino test turned out to be a smooth experience regarding registration, depositing, identity verification and withdrawal. The tester faced no glitches or stress, and the payout was quite expedient.
How about you, did you play at this casino?
If so, tell us more about your findings in the comments section below so that others may benefit from your conclusions.
Other than that…
Stay connected! The upcoming reports make their way toward your reading pleasure as we continue with the 'From the players, for the players' undertaking, determined to bring you more value when it comes to responsibility and fairness in the iGaming industry.
Until next time, stay safe, play prudently, and remain responsible, LCB'ers!
From the Players for the Players
Back to articles