Back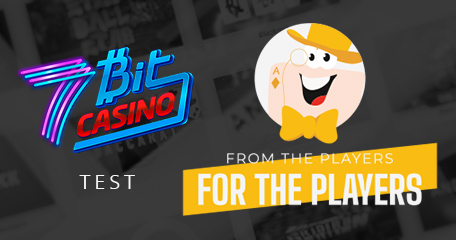 As we continue to evaluate accountability, responsibility, and transparency of various online casinos in the iGaming industry, this time, we bring you a full report of the test conducted at 7Bit Casino.
Tester JovanaV visited this non-US friendly, Curacao-licensed online hub to assess how it fares when it comes to payments and the overall fairness of the terms and conditions. Keep reading because we are about to go through a first-hand report of all the findings.
The multi-day testing process included the following milestones and highlights:
Tester of the day: JovanaV
Date of registration: July 20th, 2021
Date/amount of the first deposit: July 20th, 2021; $200 via Skrill after a 2.5% fee was deducted by the casino
KYC documents uploaded on July 20th, 2021, rejected on July 23 and finally approved on July 26 after re-submitting an adequate proof of deposit
First withdrawal date/amount: July 23rd, 2021; $30.45; failed due to unverified documents
Second withdrawal date/amount: July 26th, 2021; $30.45
The payment was received on July 26th, 2021
So, without further ado, let's check out all the nuts and bolts of our visit at 7Bit Casino in an earnest effort to deliver unbiased information and bring more value to your playing experience.
Registration and Account Verification
The tester registered at the casino on July 20th, 2021. Upon providing personal information, JovanaV went on to verify her account by submitting the required documents.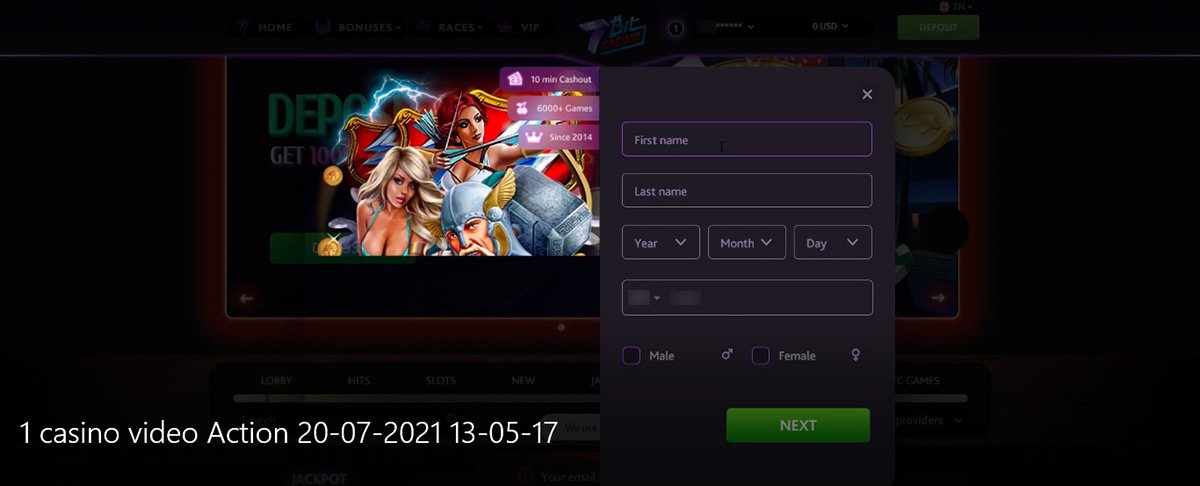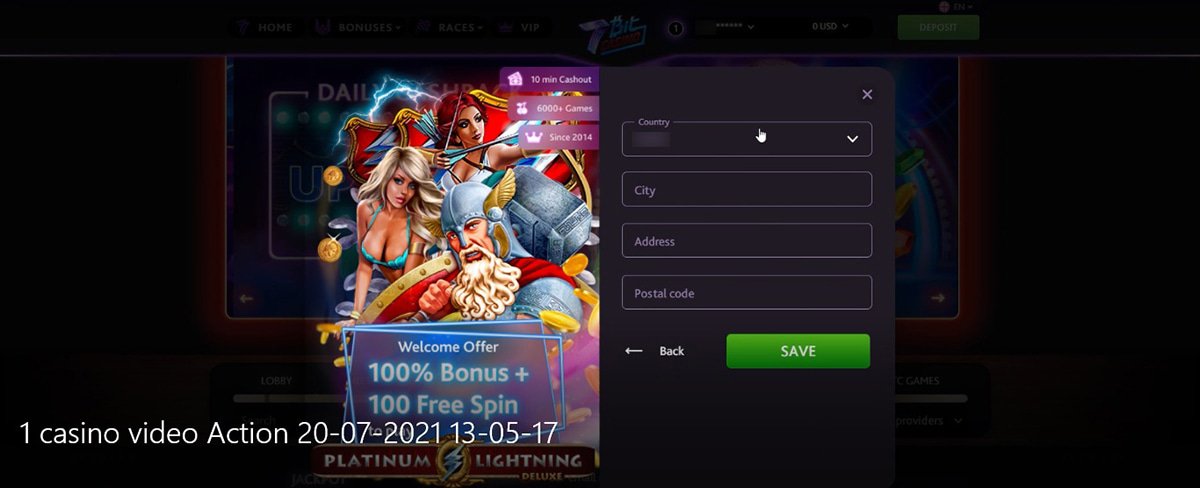 The section at the Profile Info menu in the casino's user interface stipulates the necessary documents any player has to upload —proof of identity, proof of address and proof of deposit — in order to qualify for withdrawals.
Our tester submitted a photo of her ID card (front and back) and a utility bill. She then went ahead and made a $205 deposit via Skrill, to be able to submit this required document as well. Once she funded the account, she uploaded the email confirmation of her Skrill $200 deposit transaction.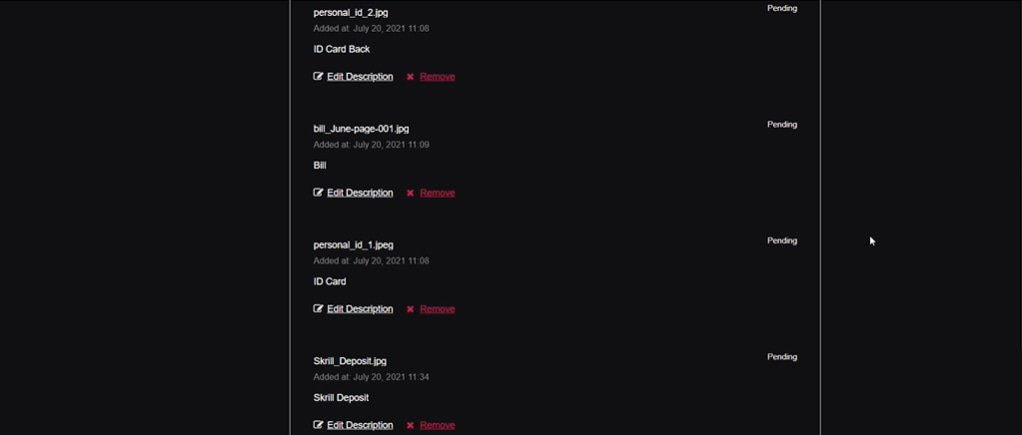 Depositing
As already mentioned, the tester made a deposit of $200 via Skrill. According to the Cashier, deposits via Skrill are charged a 2.5% fee. In order to fund her account with a desired sum of $200, our tester had to deposit $205 to cover the cost of the transaction fee.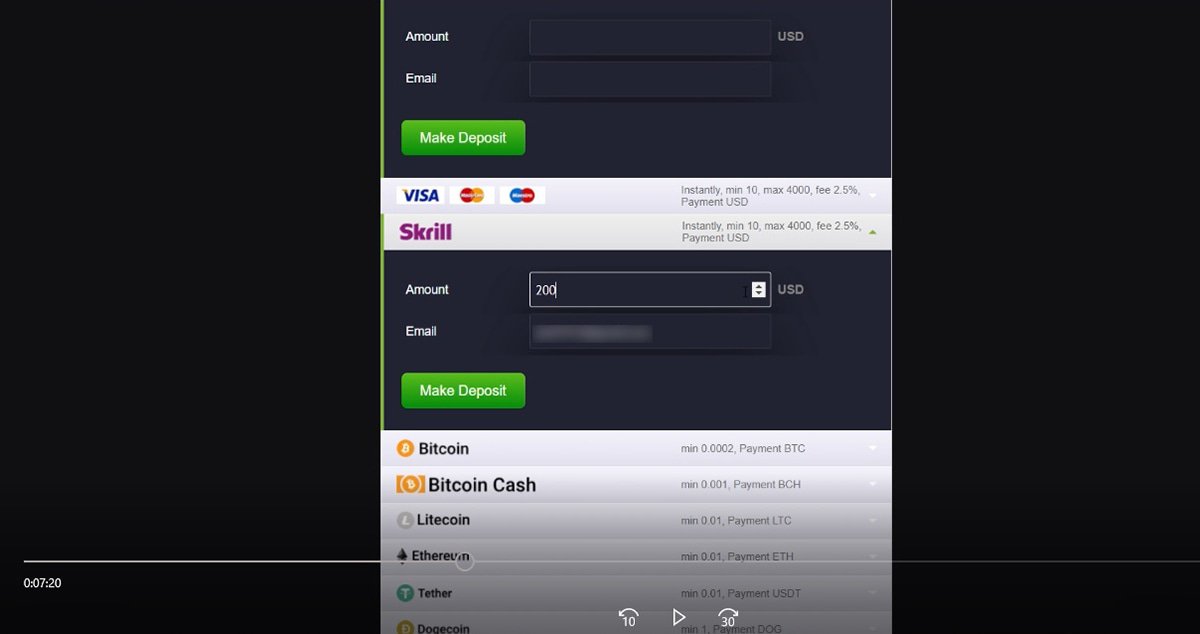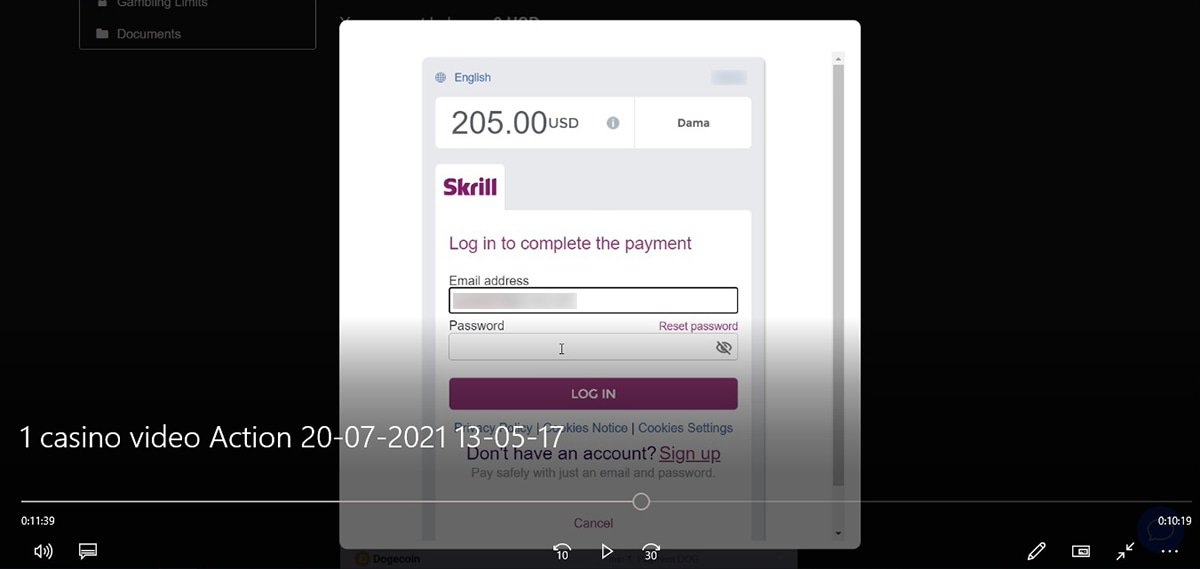 However…
After four unsuccessful attempts to fund her account— apparently, the email address and password could not be recognized by the system — the tester opted to contact chat support.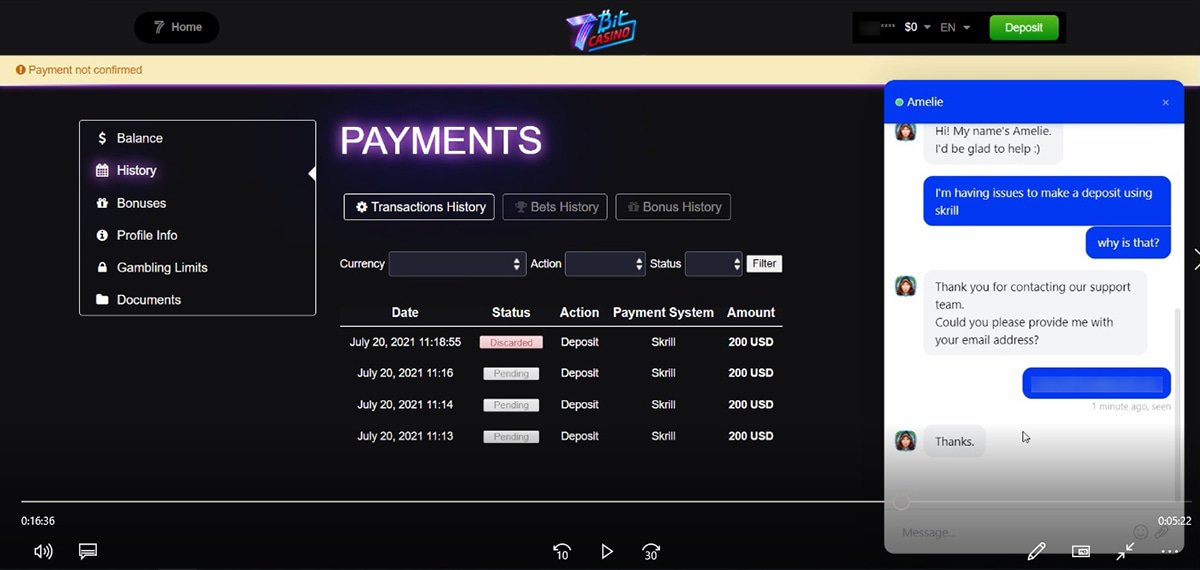 As the chat agent worked to figure out what's happening, the tester sorted out these hiccups on her own.
So, upon receiving an email confirmation regarding the successful deposit from Skrill, and once she uploaded that snapshot to the casino, the $200 amount appeared on JovanaV's casino account.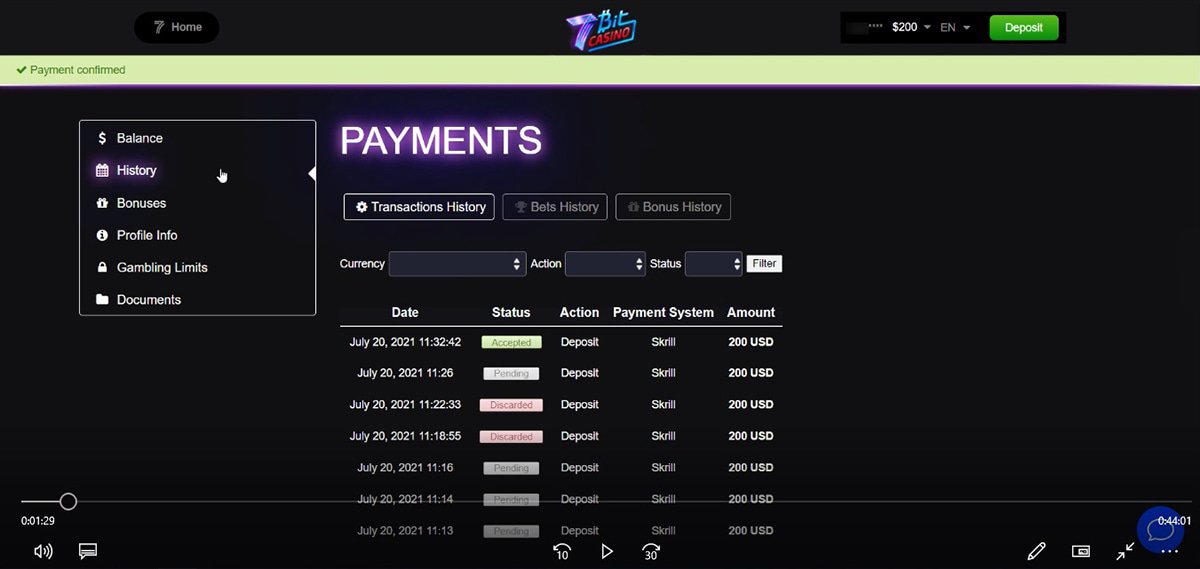 Gameplay
JovanaV kicked off her session with Respin Circus, an ELK Studios online slot.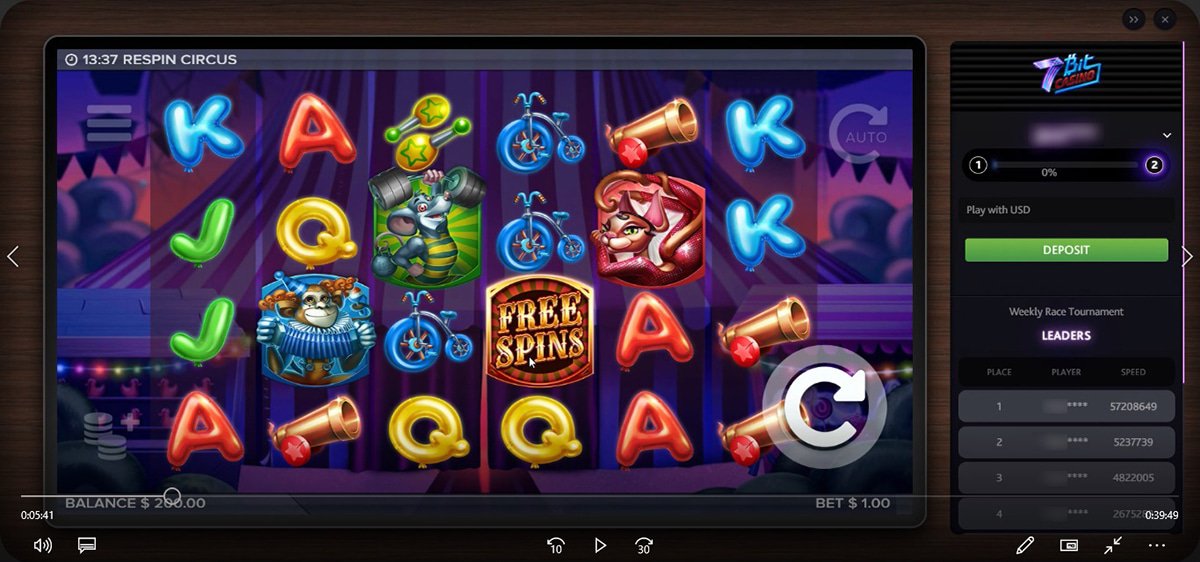 Remaining in the same game category, she then went on to test her luck on 88 Lucky Fortunes from Spinomenal, Microgaming's Coin Bash, and Golden Pig release from Swintt.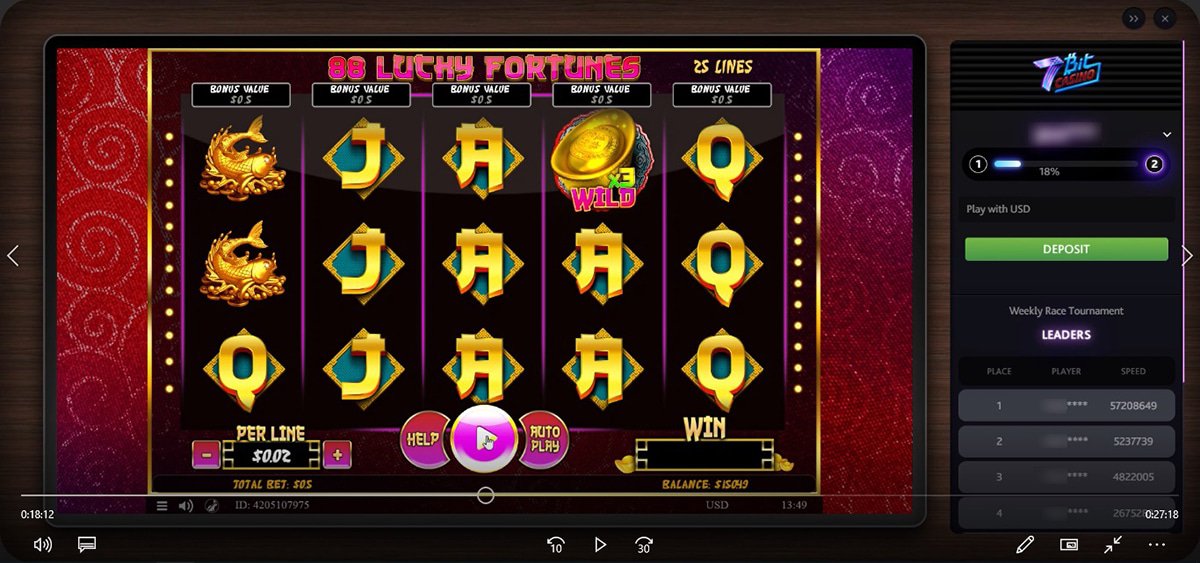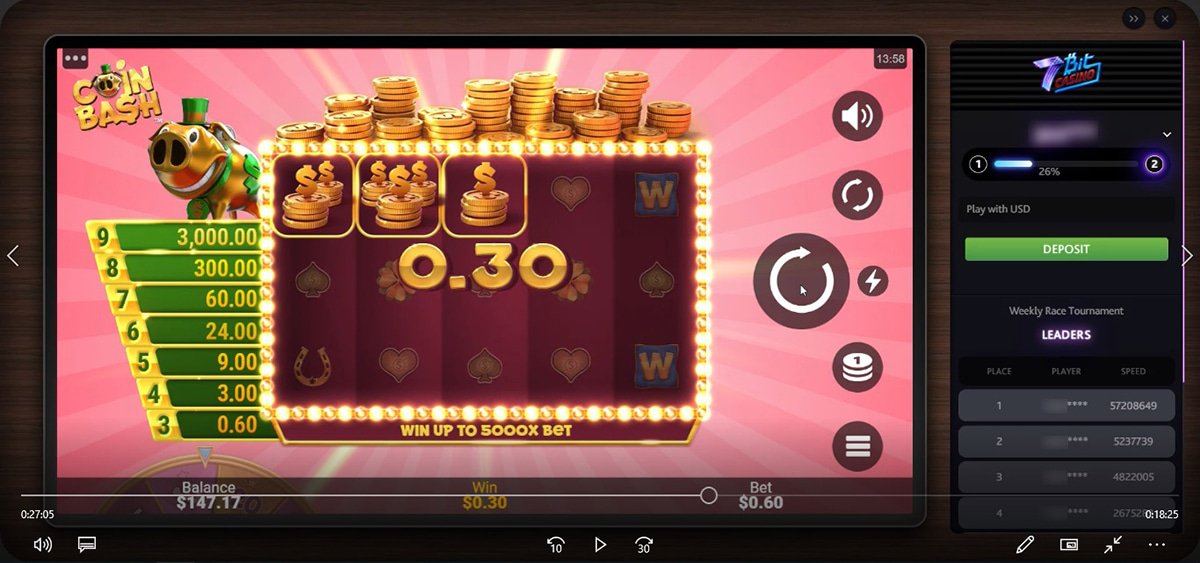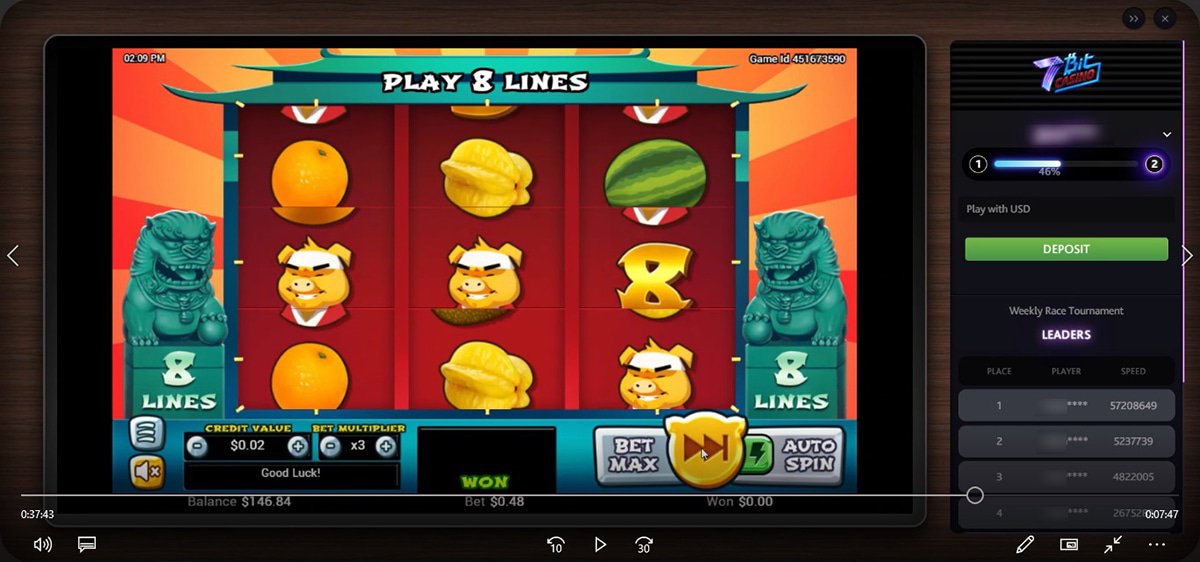 Then…
The tester switched her attention to the next batch of online slots: The Tomb from Mascot and two releases from ELK Studios, Nitropolis and Lake's Five.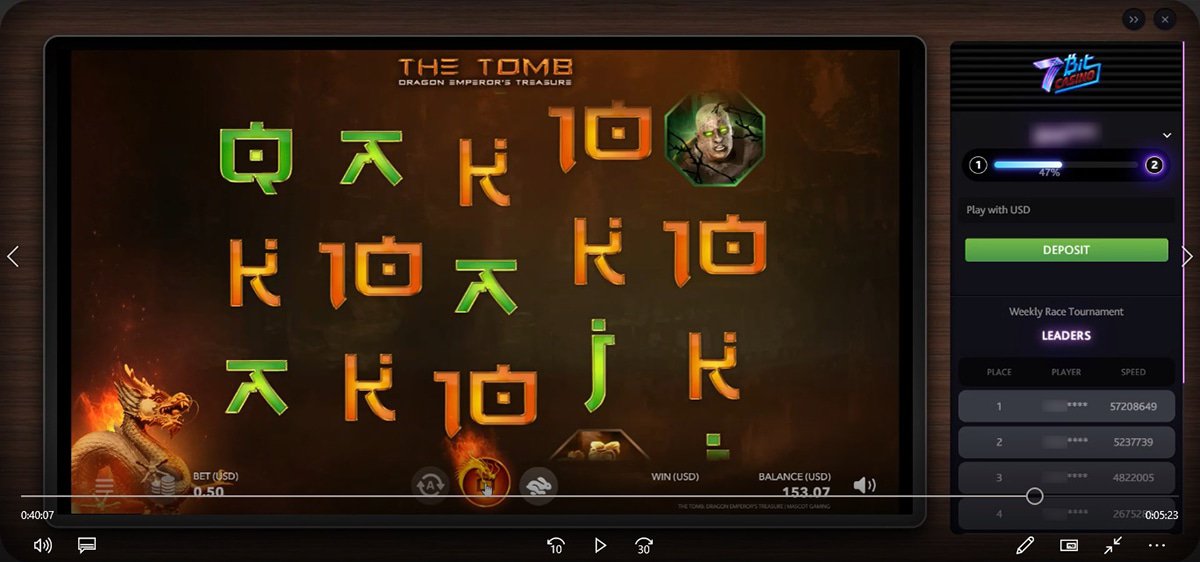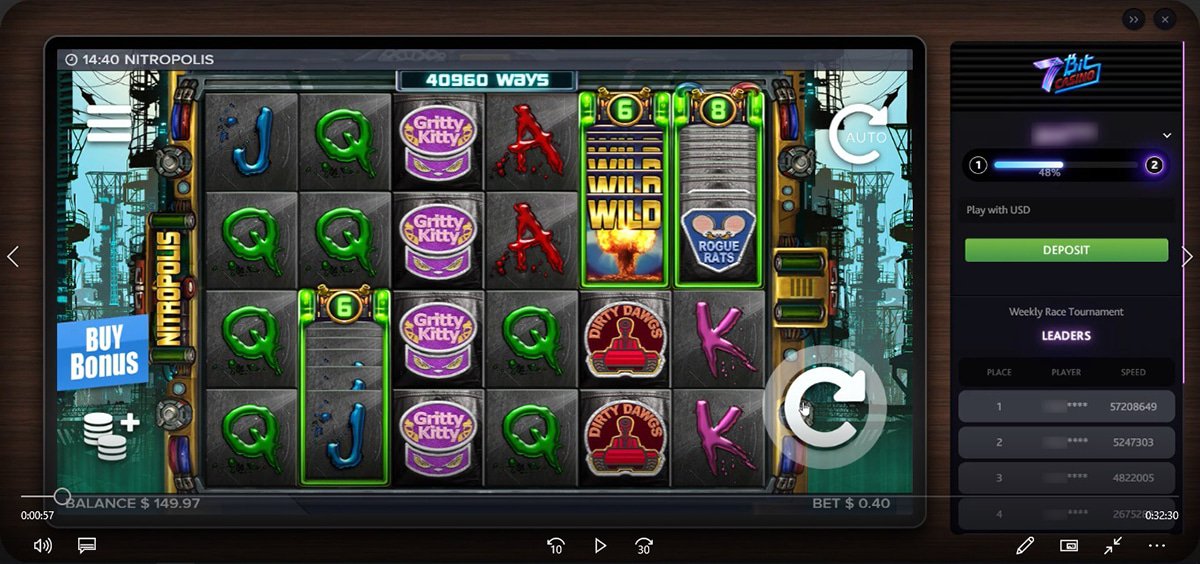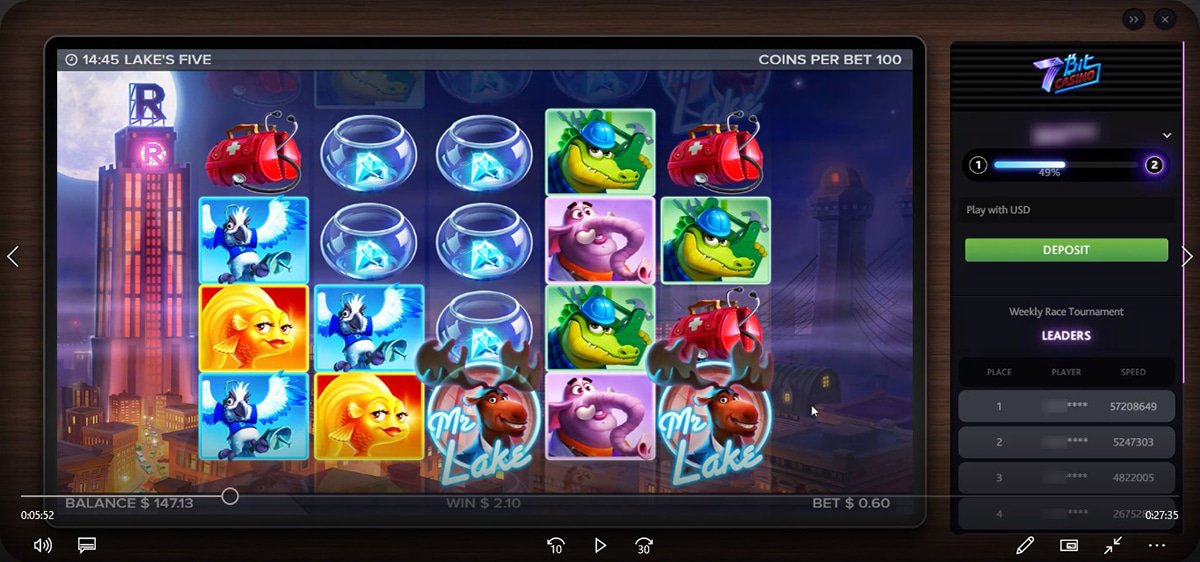 The tester's wide swing across myriad online slots at 7Bit Casino, totaling two days of gameplay, also included Katmandu Gold (ELK Studios, again), Avalon from Microgaming, Moriarty from iSoftBet — and approximately fifteen additional games from other reputable software providers.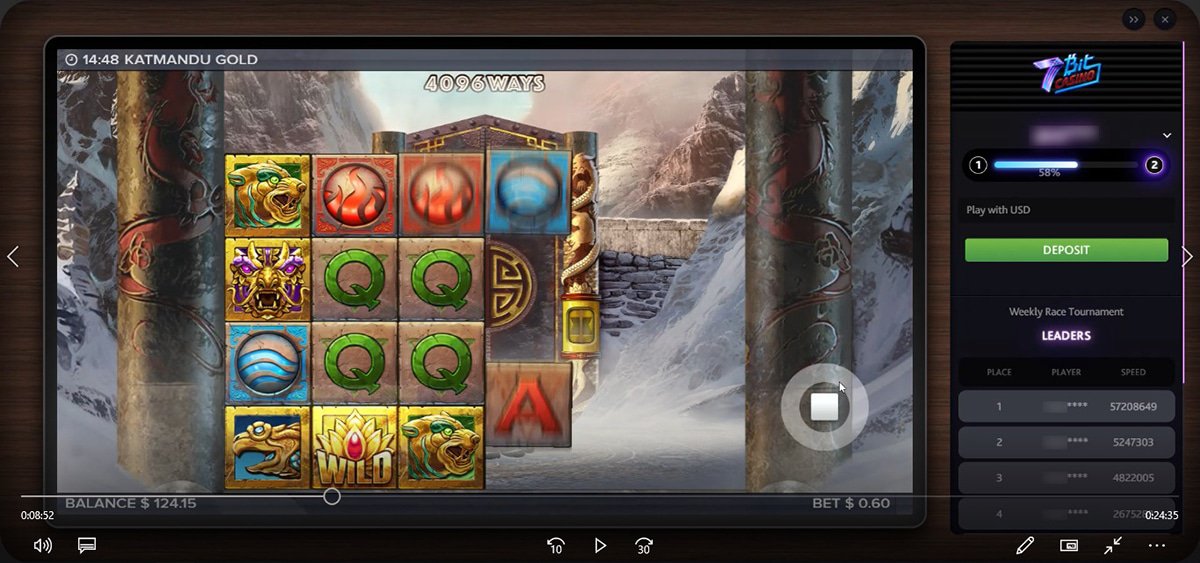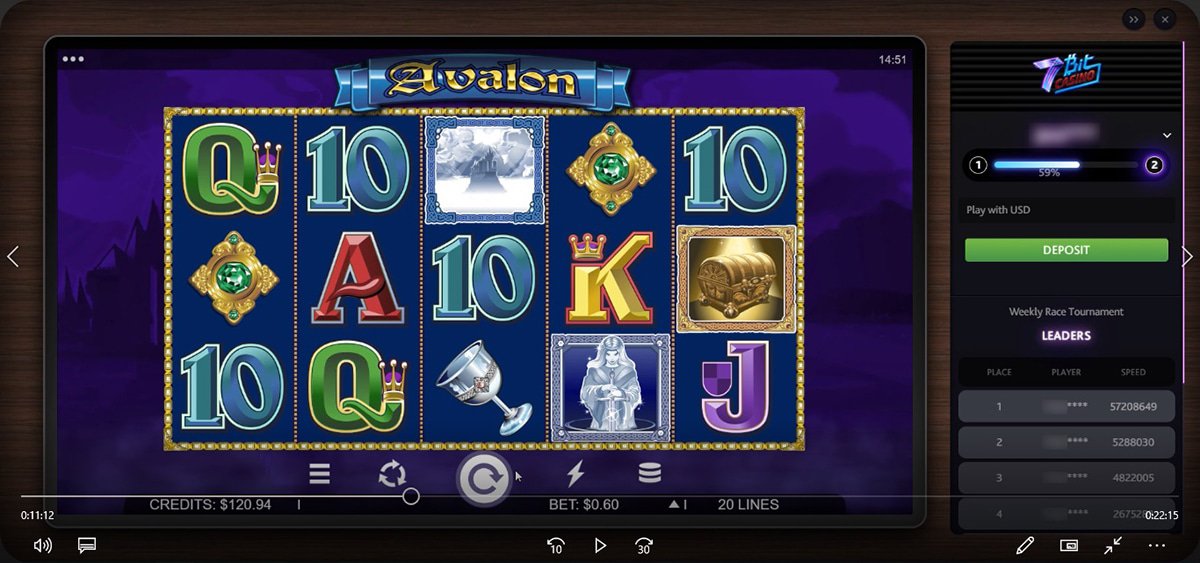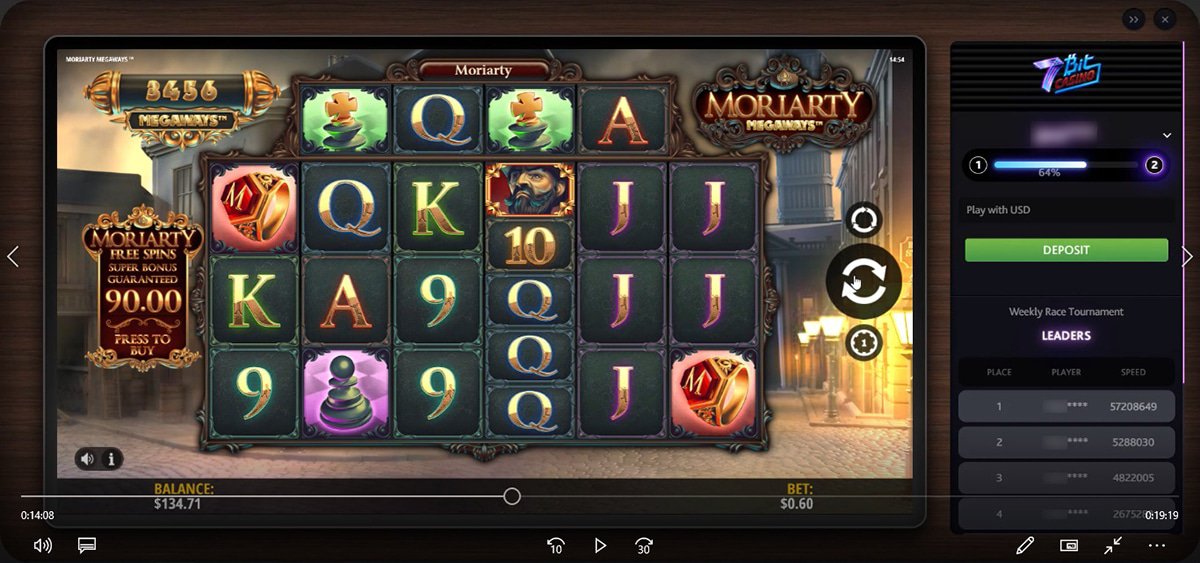 Withdrawal
On July 23rd, two days after registering, JovanaV was ready to cashout.
Interestingly…
Several documents she had uploaded two days ago — necessary to make a withdrawal — were still pending. Therefore, when the tester tried to withdraw $30.45 from her account, using Skrill again, the cashout remained in pending status.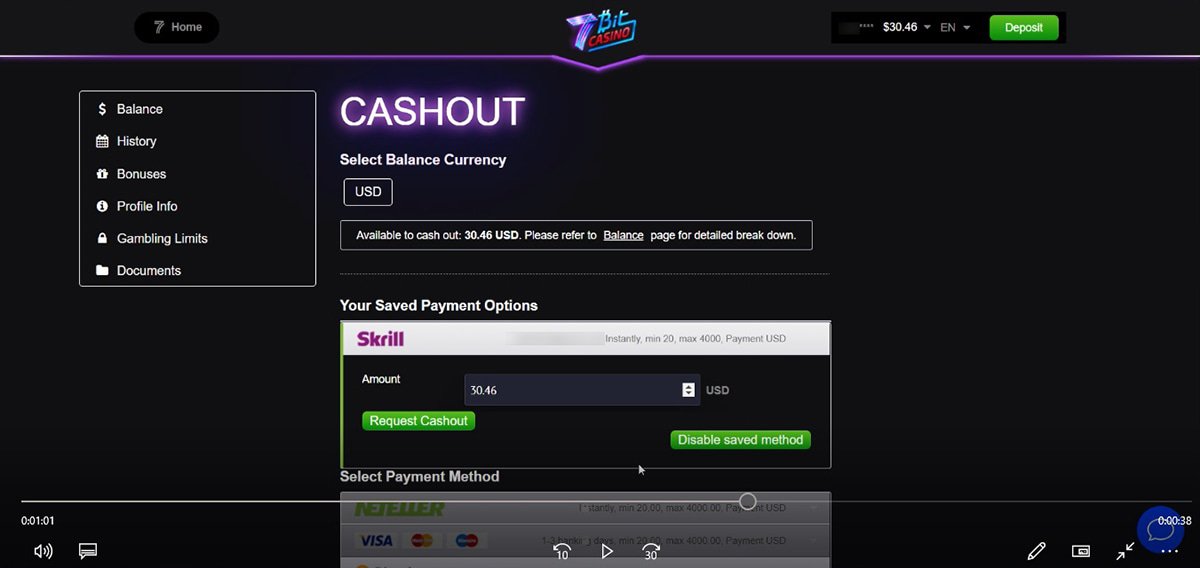 On the same day, JovanaV received an email from the casino informing her that her cashout request was declined due to additional verification information needed, namely the photo or screenshot of her digital wallet, including the account number plus full name and visible email address.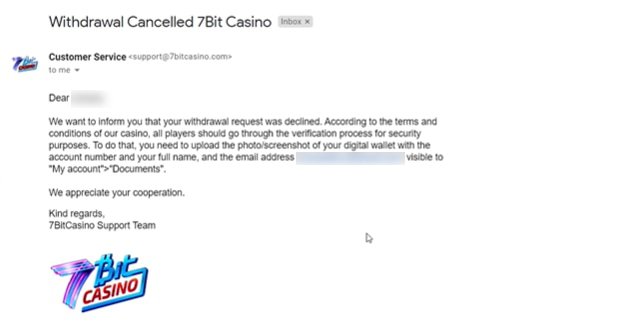 The tester contacted chat support.
After back and forth with the agent, it turned out that JovanaV's email address was not visible on the digital wallet screenshot she already provided.
As the tester argued that she could not add her email address on the Skrill website — when using the Skrill app, one can only see the account holder's name while email remains invisible; therefore, the tester submitted two documents, one with her full name and the other where her email address is visible — the casino remained adamant, requiring one single screenshot.
To make things slightly more complicated, the tester did not use the same email address to register at the casino and access her Skrill wallet, creating a potential discrepancy situation. Luckily, this peculiarity did not factor in as a nuisance in the end.
Finally…
The solution to this potential banking method conundrum boiled down to using a desktop variant of Skrill to produce the necessary screenshot.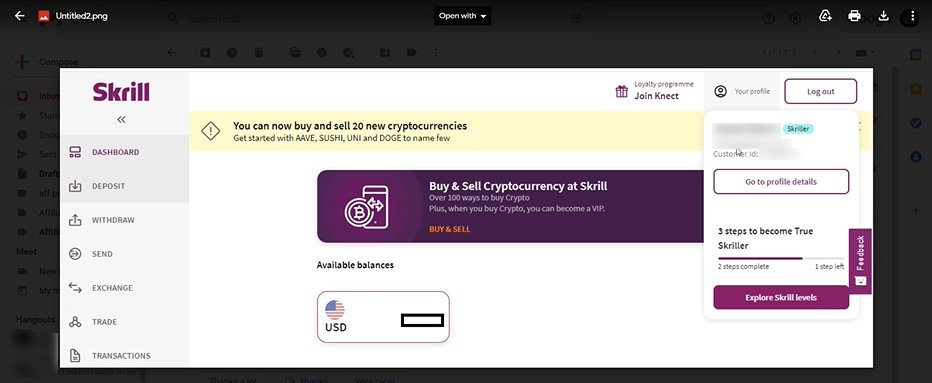 So, once the tester created such a file and uploaded it to the casino's website, the issue successfully came to a conclusion. It took three days to sort these single-screenshot things out, from July 23rd to July 26th.
Once the tester submitted the withdrawal request on July 26th, the money was in her digital wallet on the same day.
Final Thoughts
And with that, JovanaV concluded her testing experience at 7Bit Casino.
But, how about you?
Have you played at this casino, and if so, what was your experience? Feel free to share your thoughts in the comments below.
As far as 'From the players, for the players' project goes, stay tuned for upcoming reports as we continue to test iGaming destinations around the world.
Stay safe and play responsibly LCB'ers!
From the Players for the Players
Back to articles