Back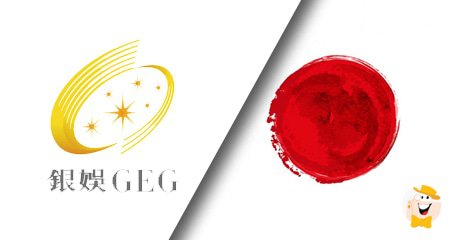 Galaxy Entertainment Group has just informed the public that it has pulled out from the Request for Proposal (RFP) phase for Osaka's integrated resort (IR).
The announcement comes right after Japanese officials unveiled that MGM Resorts and its Orix partner are the only acceptable candidate for Osaka IR.
With this step, Galaxy Entertainment joined Genting Singapore which has previously left the race...
What Was Stated
According to the words of Galaxy's Vice Chairman Francis Lui:
"We have greatly appreciated being able to play an active role in the RFC stage and enjoyed the in-depth discussion this afforded us – in particular, being given the opportunity to listen, learn and share our vision for how this new industry could benefit the city of Osaka, the business community, its citizens and the wider economy of Japan."
Lui added that Galaxy would redirect its attention to other sites across Japan. He said:
"After deep reflection, we decided at this time that our focus should be on other potential locations in Japan, including among others, Yokohama."
The Vice-Chairman of the company observed that Galaxy looks to contribute to the overall economic progress of Japan. Over the next period, the company will work with major organizations in the region to realize all these intentions.
Alternative Options
At the moment, Galaxy Entertainment officials could observe Yokohama as a better location than Osaka. However, the competition will remain harsh and local citizens are firmly against the idea of having a resort casino in the city.
MGM Resorts, on the other hand, is close to getting one of the three licenses perceived for Japan...
Osaka RFP has recently announced that MGM Resorts is the only approved bid for the construction of the Integrated Resort in Japan. Aa a reminder, a number of groups have applied for the same thing but their proposals were rejected.
MGM Resorts has successfully survived the race thanks to well-thought strategy and plans. According to the company's intention, the Japanese Integrated Resort will be opened until 2025 which is the time for Osaka's World Expo...
About Galaxy Entertainment
Galaxy Entertainment Group ("GEG") is a famous Asian gaming enterprise established in 2002. Its business includes 3 City Clubs, the Starworld Hotel and the Galaxy Macau. GEG holds three destinations in Macau: Cotai, Galaxy Macau™, one of the largest integrated resorts in the world, and the Broadway Macau™. The Company is listed on the Hong Kong Stock Exchange and specialized in Casino, Entertainment, Hospitality, Dining and Leisure resorts.
Source:
"Galaxy Entertainment Group still wants Japan IR after Osaka failure", calvinayre.com, February 18, 2020.
"Galaxy Entertainment joined Genting Singapore"
Land Based Casino News
Back to articles