Back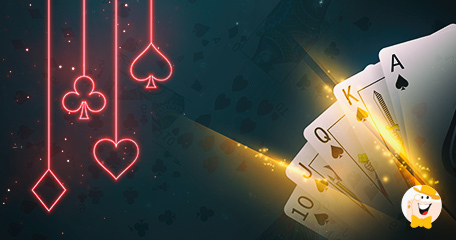 Opening the New Season of Groundbreaking Changes in the Casino Sector
The first month of the new year is the time when people start their resolutions, so we can freely say it's a month marked by numerous significant changes. As vivid as it is, the online casino industry keeps transforming all the time, and multiple notable updates have already taken place.
For example, Ohio welcomed online and retail sports betting, while Mississippi and Kentucky are making progress in legalizing it. Meanwhile, in Europe, Finland explores the possibilities to end Veikkaus' monopoly, while Germany's federal regulator, which started operating this year, has already given around 50 licenses.
Keep reading for more gambling updates which marked the first month of the year!
Has Anything New Happened in Ohio, Mississippi Kentucky, and Oklahoma?
Let's start with Ohio, where the online and retail sports betting market went live on January 1, 2023. A large number of operators started offering games from day one, such as Barstool, BetMGM, BetRivers, Betfred, BetJACK, Betly, Caesars, DraftKings, FanDuel, Hard Rock, PointsBet, Superbook, and Tipico. Eight more companies received conditional approvals, so they will also start serving players in days to come.
Mississippi is working on introducing online sports betting…
…as Representative Casey Eure presented a bill HB606 to regulate this activity. Each of the state's 28 casinos will be permitted to team up with one sports operator. The suggested tax rate would be in line with the one imposed for land-based companies- up to 8% of gross gaming revenue. Worth adding is that this document matches HB184, presented a year ago, in January 2022.
Kentucky is making progress also, as the House welcomed a bill that aims to approve retail/online sports betting, online poker, and DFS. The suggested tax rates are 6.75% for online poker, 9.75% for retail sports betting, and 14.25% for online sports wagering.
Oklahoma is also among the states…
…which are expected to launch retail and online sports wagering markets. If the bill presented by Representative Ken Luttrell is passed, at least four tribes would have to amend their compacts to offer betting. Also, they would have to pay exclusivity monthly rates, as follows: 4% of a gross win under $5m, 5% of the next $5m, and 6% above $10m.
Overview of Updates from New York, Pennsylvania, and North Dakota
New York's Senator Pete Harckham introduced legislation that aims to prohibit predatory sportsbook bonuses, namely deposit bonuses, deposit matching, free bets, site and credits, and profit boosts.
Also, Assemblyman Gary Pretlow suggested poker should be classified as a game of skill and also permitted to be offered online at a tax rate of 15% of the gross win. In addition to this, the land-based sector is bound to grow as well, as the application process for one of three new "downstate" casinos is open.
Meanwhile in Pennsylvania…
…the Gaming Board opened the application process for the remaining 12 iGaming licenses in the state. Those include 3 licenses for slots, 3 for banked table games, and six for non-banked table games. A detail worth clarifying is that these certificates are not required to be related to land-based licensees.
In North Dakota, the House passed legislation to authorize online and retail sports betting and forwarded it to the Senate for consideration.
Highlights from Brazil
Even though the deadline for signing the sports betting regulatory bill (Bill 846/2018) was December 12, 2022, president Jair Bolsonaro failed to do so. As a small reminder, this deadline was set in the original law which legalized sports wagering (Law No. 13,756) in Brazil.
However…
…Senator Angelo Coronel confirmed that gambling legislation could be discussed in the Senate this year. One of the central focuses of the regulation would be to set adequate taxes to increase the country's budget revenues. The law, which would permit integrated resorts (IRs), as well as casino riverboats, and bingo halls is forwarded to the Senate.
The Governor of Paraíba approved the regulation of retail and online sports betting assigning the state lottery organization LOTEP to regulate the market. As noted, the validity period of licenses would be 10 years, but the operators will be able to renew it.
On the other hand, the Governor of Tocantins, Wanderlei Barbosa, sanctioned Law nº 4.136/2023, which authorized the State Executive Branch to operate its own state lottery. The operator will now be selected via the bidding process, following the consultation and public hearing.
Most Recent Regulations Europe-Wide
Wanting to increase player protection, the Council of State in Belgium approved the Royal Decree, which takes effect from July 1, 2023. This document prohibits all gambling advertising on TV, radio, social media, and newspapers as well as in public places. Aside from the said restrictions, operators will no longer be permitted to sponsor sports or send personalized SMS/ e-mails to consumers.
Talking about advertising…
…Spain's DGOJ suggested the marketing regulations should be extended to include lottery products. As far as stated in the guidelines, gambling advertisements on radio and TV can be broadcasted between 01:00 and 05:00, whereas the use of promotional bonusing is prohibited.
As for Finland, the country is investigating possibilities to end Veikkaus' gambling monopoly and instead establish a commercial multi-licensed system. The outcome is expected in the first days of April before the elections take place.
Sweden's Government suggested payment providers…
…should disclose information involving unlicensed offshore gambling operators, while Hungary welcomed EveryMatrix by granting it a 5-year contract to operate online sports betting.
Starting January 1, 2023, Germany's federal gambling regulatory authority, Glücksspielbehörde (GGL) officially started its duties. So far, the institution had issued conditional approvals for 50 online casino and poker licenses.
Key Changes in Asia
In Cambodia, the Ministry of Finance implemented a new taxation regime for commercial land-based casinos. As far as defined, the taxes for VIP gross win amount to 4%, while IRs and all activity for non-integrated resort casinos are taxed at 7%.
India is making a range of amendments…
…regarding online gambling. One of the major changes has to do with the definition of online casino games themselves, which are to be defined as "games where a player makes a deposit with the expectation of earning winnings". Such games would still be banned in any state that prohibits online gambling. Also, the operators would be required to establish self-regulatory authorities.
Finally, in Thailand, the House of Representatives approved proposals to legalize land-based casinos, online casinos, and betting in the country. The final decision should be made in two to three years.
Source:
H2 Gambling Capital, January 2023.
"the online casino industry keeps transforming all the time"
Gambling Law & Society News
Back to articles