Back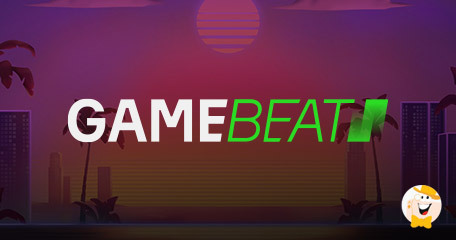 GameBeat, an enthusiastic developer of captivating online slots has prepared quite an extraordinary surprise for players. Following the recent launch of an interesting movie-themed game Wolf of Wild Street, the forward-thinking studio published an informative investment guide with tons of helpful tips.
Aside from learning more about how to start investing, consumers will also find out more on how to monitor and manage investments efficiently. In addition to this, the guide contains a handful of info on how to become more financially literate.
How to Become an Investor?
Being fully aware that we live in the era of informational revolution, GameBeat decided to compile a comprehensive investment guide. As mentioned earlier, the timing couldn't be more perfect, as its most recent addition to the portfolio draws inspiration from a movie whose central topic is the stock market.
Composed by the studio's artist Farida, this instruction manual stresses out the importance of securing a steady income, listing stock market investment as the best way to achieve so. Describing it as both a risky and fantastic way of earning a passive income, she makes it clear that not everyone got rich from investing. On the other hand, she's pretty sure that this guide has what it takes to prepare anyone to become a decent investor.
Sharing her own experience on the matter, Farida noted:
"The strategy I've chosen doesn't promise quick wealth but yields significantly more than bank deposits. It has positively influenced my financial perspective, teaching me how to save and increase income."
To get things started, one needs to be 18+, have USD 100 in the bank account, access to the Internet, and a broker. Banks can act as brokers. With the help of a variety of platforms, one can easily monitor the trends and create a well-thought-out investment plan.
Although no success is guaranteed to anyone, there are certain factors that can push things in the right direction. Aside from a well-considered investment plan, one needs to be consistent, patient, and disciplined.
Brief Insight into Wolf of Wild Street
Announced in mid-November, Wolf of Wild Street is a 3x5 slot inspired by the legendary movie"The Wolf of Wall Street", which is based on a true story written by Jordan Belfort. Aside from a variety of well-illustrated themed symbols, the game contains a wide range of interesting features, all designed to provide challenging gaming sessions.
When three or more scatters are found on the reels, Bonus Game Extravaganza is activated, treating players with 6 extra spins. During this mode, the Wild-Collect symbol expands, opening room for additional winning opportunities.
When the Wild-Collect symbol enters the stage, the Re-spin Feature is initiated, moving to the left by one reel with each spin. On top of these, the game is equipped with Gamble Game, and Buy Bonus, depicted as a "shortcut to the heart of the game".
This year has so far been more than successful for the studio, as it unveiled a variety of engaging titles. Xiao's Treasure, Stolbik 777, Frog Space Program, and Fruitfellas. Also, GameBeat attended a couple of iGaming conferences and announced multiple strategic deals.
Source:
"How to Become as Rich as The Wolf of Wild Street: Investment Guide", gamebeat.studio, November 16, 2023.
"quite an extraordinary surprise for players"
General Gambling News
Back to articles