Back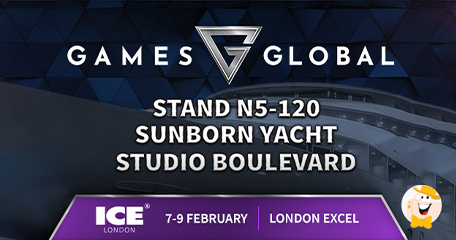 ICE London event has been completed and the excitement is still here. Before the occasion, Games Global CEO, Walter Bugno, spoke for iGaming FM's Going Global podcast. As part of the interview, he unveiled new things from the company, what has been achieved by now, and what they look to accomplish in the future.
This year's ICE event was another big opportunity for Games Global to introduce its innovative ideas. They anticipated the biggest iGaming gathering with great excitement and there was a lot of buzz around the brand's impressive projects.
More About the Participation
The premium gaming event was organized between 7-9, February in London, gathering top-tier companies from the industry. Games Global took this chance to introduce its products at incredible ExCel. They featured live game demos and organized in-person meetings with interested customers. The company hosted users at stand N5-120 and people could also see some popular faces from the sector including streamers.
Games Global also featured some of the best online sessions to inform users about its solutions. Another important thing by the company is the presentation of Games Global Sunborn Yacht Takeover at ICE 2023, with their authentic Studio Boulevard, featuring 27 of the studios which create games for Games Global.
Guests could enjoy a VIP experience with the opportunity to immerse themselves in the unique products. Games Global was also a sponsor of the International Gaming Awards 2023, which took place on Monday 6 February.
Recent News from the Company
Games Global is known for some of the biggest awards out there. Its WowPot progressive jackpot has recently reached a new world record new of €20 million! This amount beat all the previous results including recording €19.4m by Mega Moolah in April 2021.
WowPot belongs to Games Global's progressive jackpot network, which also features Mega Moolah and Maple Moolah in the Ontario market. The iGaming brand has already announced incredible plans for the jackpot offering. The first step towards it was the enhancement of the Mega Moolah seed to a monumental €2 million.
More About the Brand
Games Global is a cutting-edge company, looking to become the first choice for users or the best iGaming company in the globe. They make brave decisions, led by their guts and supported by data. The company is also passionate and creative and will forever be led by discoveries. Games Global is also a collaborative brand, aiming to be a leader and achieve different milestones.
Source:
"Discover ICE the Games Global way", gamesglobal.com, February 8, 2023.
"innovative ideas"
General Gambling News
Back to articles