Back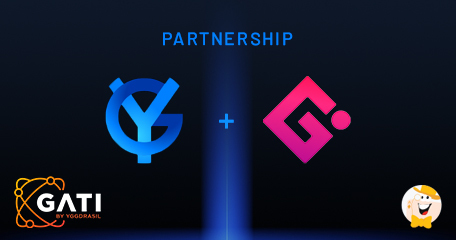 Established provider of casino titles, Gamevy has teamed up with Yggdrasil Gaming to become part of its successful YG Masters Program. The new deal will allow the brand to gain access to GATI technology, created to enable rapid growth and flexibility.
The YG Masters program is famous all around the globe, allowing world-leading studios and developers to create and distribute top-notch titles with Yggdrasil innovative tech tools.
Becoming a YG Masters member will allow Gamevy to access GATI technology solutions – a one of a kind product which enables developers to develop content, suitable for simple distribution across the network. Members of YG Masters have also the possibility to cooperate and sell titles to existing YG Franchisee, creating new sources of revenues.
Gamevy is an exceptional provider of content, focused on innovation and entertainment. It delivers content to the global lottery, bingo, and sportsbook brands. Some of its popular games are Snake, Psycho Candies as well as a selection of roulette options.
What Was Said
Speaking on the new integration, Head of Partner Strategy and Sourcing at Yggdrasil, Stuart McCarthy said:
"It's with immense pleasure that I welcome Gamevy to the YG Masters family. Gamevy has quickly grown from being an emerging studio developer to a brand held in very high regard by players and the industry with a host of fun and engaging slots titles. As such they are a perfect fit for the YG Masters programme.
"YG Masters is now well-established and has attracted several fantastic independent studios from all over the world that we are thrilled to have as our partners."
CCO of Gamevy, Helen Walton said:
"Yggdrasil has a reputation not only for their own fantastic titles, but also for really understanding how to give operators promotional tools that players love.
"As a team they have an eye for quality, and we're delighted to be working with them to bring our own gorgeous games to an even bigger audience. We know that we can scale our distribution faster as a YG Masters partner and we look forward to making the most of the opportunity."
Source:
"Gamevy commits to YG Masters and ground-breaking GATI technology", yggdrasilgaming.com, July 16, 2020.
"Gamevy has teamed up with Yggdrasil Gaming"
General Gambling News
Back to articles