Back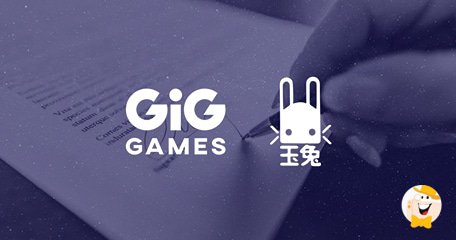 As previously reported, Gaming Innovation Group (GiG) has launched its first in-house developed game, Wild Reels, under GiG Games. Following up on the news, GiG is now reporting it has signed its first contract with a games studio, namely Jade Rabbit. The studio will build games directly onto the GiG Games platform.
GiG Games' managing director, Mathias Larsson, says they are "very happy to announce this partnership at such an early stage with GiG Games. Jade Rabbit is an amazing game studio with tons of experience from mainly the UK market."
Expanding on GiG's future plans, Larsson has added:
"This partnership allows GiG Games to release more games on an annual basis. It is part of GiG Games' strategy to work with several premium game studios spread across the world. This is the best way to build truly local games for local markets. At the moment, we are in discussions with several studios, and itg is important to us to pick the best studios to keep the premium quality of our games."
Jade Rabbit – New Kid on the Block
The company is expected to introduce its first game (out of six that are stipulated by the GiG deal) in the first half of 2019. Larsson's comment on "tons of experience" falls on deaf ears here, as we have yet to see aught from them.
Jade Rabbit Gaming was founded in early 2018 by a small team with 30+ years of experience in the online gaming industry. According to the company's official website, the team consists of creators, designers, and developers, who jointly intend to create "the best high-end video slots to ever hit the market."
Team members have participated in the creation of some of the most successful slots of all times and have "repeatedly created and successfully launched games for desktop and mobile game play."
Jade Rabbit's official website further reads that their games are "designed for multiple markets across the world" and that they will be made available on major operators starting 2018.
Company's CPO, Stephen Calvert, has said about the GiG deal:
"We're thrilled to announce this six game agreement, which is a testament to the capabilities and potential of Jade Rabbit. A partner such as GiG provides a fantastic opportunity for us to work with multiple brands across many markets to develop truly innovate slots, and we look forward to our first launch in H1 2019."
About GiG
GiG is a technology company well known for its state-of-the-art cloud-based services that provide their customers with the technology, products, and services that jointly create a unique gaming experience.
It was founded in 2012; company's headquarters are in St. George's Bay, Malta and other offices – in Norway, Denmark, Gibraltar, and Spain.
Judging from the recent moves the company has undertaken, we are only left to believe in their claim that GiG is out there to make iGaming "fair and fun for all."
To illustrate, GiG has previously announced it is in the initial stages of an agreement with Hard Rock International (HRI), which will have launched an online sportsbook platform in the newly-regulated New Jersey sports betting market (at its Hard Rock Hotel & Casino in Atlantic City, to be more precise) by year-end.
Source:
"Gig Games Signs First Contract with Game Studio", gig.com, October 16, 2018.
"its first contract with a games studio, namely Jade Rabbit"
General Gambling News
Back to articles