Back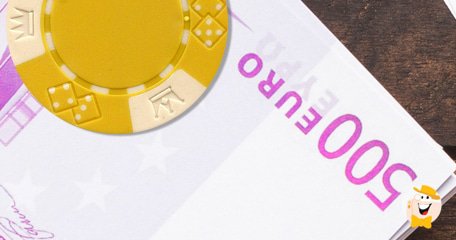 As far as the report obtained by the Guardian reveals, the UK gambling industry depends hugely on high-spending VIP clients who are at an increased risk of developing gambling-related issues. The entire set of information was obtained under the freedom of information laws, and encompass several betting facilities that remained anonymous.
The report followed the Government's preparation to revise gambling legislation and gives precise data on how much actually the industry relies on privileged membership schemes. The regulator is now seriously considering the prohibition of such loyalty programs as they reward individuals who are likely to develop problematic behavior.
Shocking Figures
The GBGC collected data on loyalty and VIP schemes from nine operators, whose names are not revealed. However, those brands are understood to be among the UK's largest and best known.
One of the operators clarified that out of the total number of its consumers…
…only 2% has VIP status, but they account for 83% of deposits made on the platforms. The other entertainment company took 58% of its overall deposits from privileged customers that made up 5% of its players' base. The third venue accepted 48% of deposits from 3% of loyalty program members.
The acquired information imply that if the regulator prohibits membership programs, such a decision could drastically impact the industry's revenues.
The report further mentions that VIP clients have a higher likelihood of developing risky behavior than customers with ordinary status. As far as the regulator estimates, there are 47,000 VIPs in Britain, with about 8% of them believed to be problem gamblers.
The Darker Side of Privileged Schemes
The severely criticized membership programs reward punters who habitually lose considerable amounts of cash with incentives such as complimentary bets, rebate on losing wagers or football tickets. The award of privileged status has been named as a factor in seven out of 10 regulatory fines issued to operators by the commission for failures to prevent problem gambling.
According to the report…
… algorithms used by gambling establishments to monitor betting patterns are far better at identifying individuals who might be worth granting special treatment than they are at spotting vulnerable clients.
Players are typically offered VIP membership after losing large sums of cash with one supplier, which has an interest in retaining them as clients rather than see them bet with a rival instead. Privileged customers are often assigned a specialist account manager, who has the authorization to offer versatile benefits.
Regulator to Come up with New Measures
Since the report clearly indicates that the industry is greatly reliant on vulnerable customers, the Commission is ready to take more stringent measures and address those poor practices. One of the ideas is to establish an industry-wide VIP code of conduct and limiting incentives on offer to scheme members. The document also suggests the option to ban VIP status.
The regulator commented:
"Operators must improve their interaction with VIPs and we have challenged the industry to make faster progress to improve how they manage their customers. We have also taken robust action against operators who fail to protect consumers and we will be even tougher if the behavior does not change."
Last year The Betting and Gaming Council (BGC) was launched as the industry faced the threat of further regulation following the crackdown on fixed-odds betting terminals (FOBTs). The report also called for a £2 stake limit on casino-style slots games, matching the restrictions imposed on FOBTs.
Brigid Simmonds, chair of the BGC trade body, announced as follows:
"Our industry recognizes the need to change practices in this area and we will soon publish the terms of a review for a new industry code of conduct. We intend to consult widely on the shape of this new code, to ensure we are always putting the welfare of our customers first."
Source:
"Report shows betting industry's reliance on problem gamblers", theguardian.com, January 2, 2020.
"privileged customers that made up 5% of its players' base"
Gambling Law & Society News
Back to articles