Back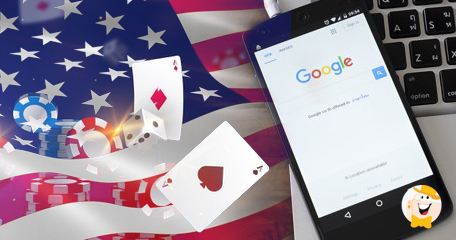 Google has announced that their gambling and games policy has been updated so that it permits running of adverts through their platform in Colombia, Kenya and Nigeria. Also, more US states are now allowed to promote their sports betting activities.
Countries and States Encompassed by this Change
As far as African and Latin American countries are concerned…
…Google now allows adverts from operators that are licensed by Kenyan Betting Control Board, Nigerian Lottery Regulatory Commission and Colombian Coljuegos.
The policy change also concerns the US and sports betting. According to these adjustments, Indiana, Iowa, Montana, Pennsylvania and Rhode Island – all states who have new sports betting markets up and running – will be allowed to run sports betting ads on Google platforms.
Nevada, New Jersey and West Virginia already have sports betting ads allowed.
What is Allowed per New Measures
Operators that wish to run these gambling ads must be certified by Google. Once they get that out of the way, they'll be allowed to promote online, real-money gambling such as casinos or bookmakers, bingo or slots. Also, online sports betting and online lottery tickets.
After being Google certified, these operators will also be allowed to advertise sites with online gambling content – bonus codes and other promotional products and also educational materials such as tutorials and e-books.
Also, software like poker odds calculators, gambling-related information and affiliate sites that promote such content.
Google also permits advertising of games based on internet games in which money is paid or bet in exchange for winning real money or other prizes. Those types of games are fantasy sports, online chess tournaments and video games played for money or prizes.
Source:
"Update to gambling and games policy", support.google.com, October 2019.
"it permits running of adverts"
Gambling Law & Society News
Back to articles