Back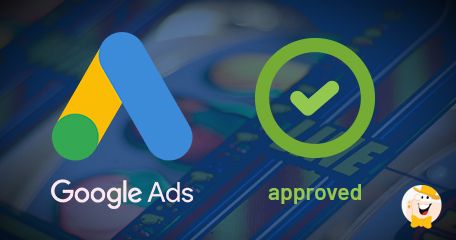 Gigantic tech corporation, Google, announced updates in its Google Ads policy. From now on, sports betting companies in New Jersey will be allowed to advertise using Google Ads. The updates will be of great help for consumers…
…making it easier for them to see the difference between certified and non-certified hubs. This will upgrade players' protection to an even higher level, having in mind that inadequate ads are causing a variety of problems industry-wide.
Updates to Help Players
The freshest version of the Google Ads policy is very effective in helping its users to make differences between regulated-market suppliers and unlicensed platforms targeting users from other parts of the world. The updates state as follows:
"The Google ads policy on gambling and games will change in June 2019 to allow state-licensed gambling entities to promote sports betting content in New Jersey, as part of a limited beta. After the update, advertisers who wish to promote online sports betting content in New Jersey must submit a gambling certification request through the updated policy page."
As a reminder, Google made significant Ads policy changes regarding the ban on coin offerings and some crypto ads. The company ended the prohibition on advertising of virtual currencies by allowing certain BTC and Co. information to appear in SERP. The turnaround took effect in October 2018 as part of Google's "Update to Financial products and services policy."
Creating a Competitive Edge
A number of high-level gaming executives especially in New Jersey have welcomed the new decision, which is a complete reversal of a previous decision. The company narrowed down the presence of gaming apps in the Google Play Store, which led to complete bans in some countries. Italy was among the affected ones…
… which resulted in Facebook's decision to terminate promoting gambling products and services in one of Europe's most famous countries on the Mediterranean coastline. Yaniv Sherman, an 888 executive, pointed out that the new Google Ads policy update would enable the company to have "a competitive edge, and it broadens the marketing pie for us to choose from."
Apple's Contribution to Better Ads Control
Apple started applying compulsory guidelines for third-party apps coming from sportsbooks, casino, bingo and lottery operators. An upgraded Apple 4.2 Guideline version requires an app which is noticeably distinct from the Safari browsing model. In addition to this…
… the app should "include features, content and user interface that elevate it beyond a repackaged website." Another important update (guideline 4.7) was announced on June 3rd, stating that only gambling apps native to iOS will be hosted in the App Store. The deadline for operators to ensure their products comply is September 3rd.
Source:
"Google Allows NJ iGaming Companies to Advertise Using Google Ads", Narayan Niji, europeangaming.eu, June 19, 2019.
"announced updates in its Google Ads policy"
Gambling Law & Society News
Back to articles