Back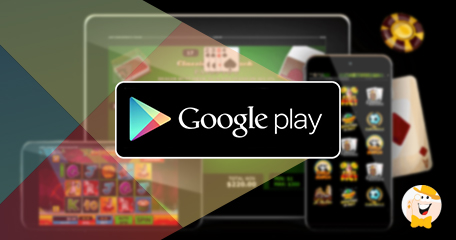 Great news for players looking for mobile gambling and gaming operators alike: Google seems to be taking a U-turn and is changing its no gambling and betting apps allowed policy! According to a statement, beginning August 2017, "Google will accept applications for the distribution of gambling apps within the Play store in the UK, France and the Republic of Ireland," with more countries and regions following suit after a thorough revision.
Degree 53, UK based app developer, revealed on July 11th, that it will be offering its services to gaming operators in an effort to help them reach new Google standards and "be able to take advantage of the latest Android features."
Andrew Daniels, Degree 53's managing director, comments: "Upon submission, developers will be required to provide documentation for the apps, including licences for the countries they're looking to target. This process will likely be similar to Apple's, taking slightly longer to approve to make sure everything is done correctly and legally. This is a huge opportunity for gaming operators to grow their Android app portfolio and user base. It's worth keeping in mind that Android apps need to follow their own specific design and development guidelines, as well as being slightly different to iOS."
The news comes suddenly after what seemed like a determined stance by Google, but could be explained by the company's need to fare better on certain markets and combat the rising domination of Apple's iPhone in places like the UK, which is traditionally very active gambling-wise. The return to gambling and betting sector should be good news for Android who could use a hand in the British market, where Apple scored a 9% rise.
Also, this will make life much easier for game and app suppliers who had to find alternate ways to reach Android users. Google's anti-gambling regulations applying to their app store were (and still are, until a revision is made) quite strict, only allowing certain types of ads that adhere to laws of responsible gambling, with an emphasis on the age verification of its users.
Google's official statement on this is still pending. While we wait for it, how excited are you for gambling apps on Android devices? Let us know in our comments section.
"this will make life much easier for game and app suppliers"
General Gambling News
Back to articles